Celebration 2019
CELEBRATION 2019
The Quilters Hall of Fame is pleased to honor three new inductees this year!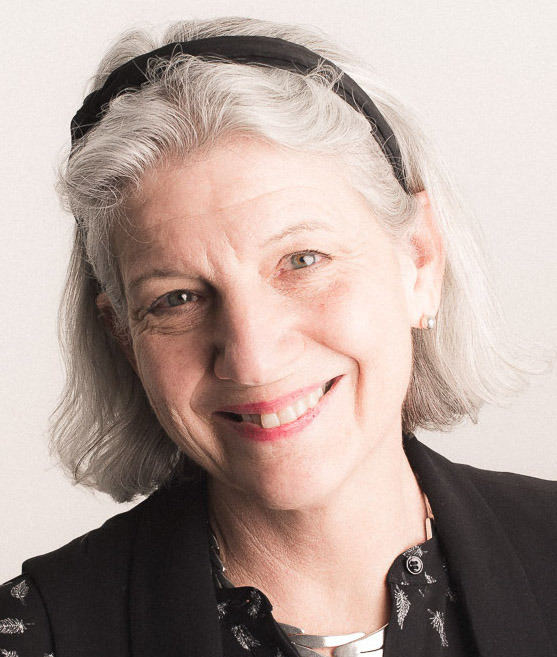 Marianne Fons is well known to quilters as co-host of "Fons & Porter's Love of Quilting" nationwide on public television for more than twenty years. After business partner Liz Porter's retirement from TV, Marianne continued hosting with daughter Mary Fons. With Liz, Marianne authored many quilting books and launched the most popular quilting magazine in America, Fons & Porter's Love of Quilting. Marianne has served on the board of directors of Quilts of Valor Foundation and on the advisory board of the International Quilt Study Center & Museum in Lincoln, NE. In her hometown of Winterset, Iowa, she helped establish the Iowa Quilt Museum.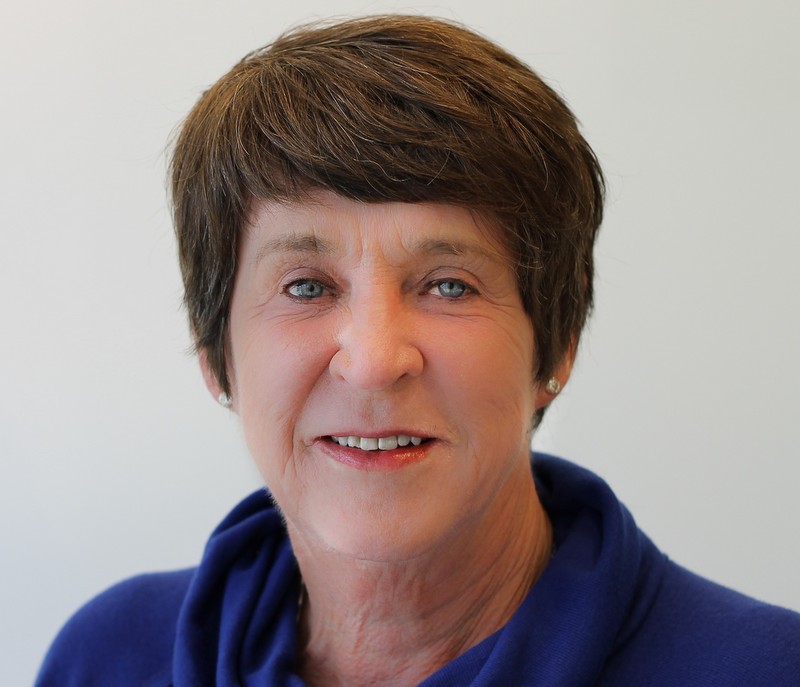 Liz Porter is a fourth-generation quilter who is essentially self-taught. She began quilting in 1976 and cut the templates for her first patchwork quilt, a LeMoyne Star, from Pampers disposable diaper boxes. With that start of joining diamonds and setting in pieces, virtually no quilt has been too difficult to tackle since then. Her first love is making quilts that look like antique patchwork quilts but dabbles in a variety of styles and techniques.
Fons & Porter began with Liz and Marianne coauthoring a quilt book. Their business gradually expanded to include owning Love of Quilting magazine, doing Love of Quilting programs on public television, designing several lines of fabric, running a mail order company, owning a quilt shop, and creating a line of licensed quilting notions.
After selling the businesses, Liz moved to the Austin, Texas area where she is active in several quilt groups. Now that she is retired, she is making even more quilts than ever before and loving every minute of it.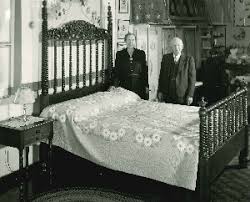 Mary A. McElwain has been chosen as a Heritage Inductee to The Quilters Hall of Fame (TQHF) in 2019. The Heritage Honor is conferred on those who have made outstanding contributions to the world of quilting and whose work was 80 years or more in the past. The Mary A. McElwain Quilt Shop in Walworth, Wisconsin, attracted friends and neighbors, shoppers from nearby towns and the large cities of Milwaukee and Chicago, and even customers from abroad.
Mary's shop opened in 1912 in the corner of her husband's jewelry and watch shop. She sold knitted, crocheted, embroidered and quilted items made by herself and others, at one time employing sixty women to create the items. She also sold quality fabrics, supplies, and patterns. In her shop she offered lessons in needle arts, bed turnings, and an inviting atmosphere. In 1933, when Mr. McElwain retired, Mary's quilt shop took over the jewelry shop. Mary had a talent for marketing.  Through her mail order catalog business, she reached national and international clientele.  In the Midwest, she addressed women's groups, spoke to radio audiences via WLS-Chicago, and was one of the judges of the Sears and Roebuck quilt contest for the 1933 Century of Progress World's Fair in Chicago.  But McElwain was more than that.  She was also a wife, mother and grandmother, still finding time to make quilts for family members. 
Links:
Please join us in Marion, Indiana, July 18 – 20, 2019!