Vendor Registration Now Open!
Celebration is a time to recognize our honorees, especially our newest honorees, Marianne Fons, Liz Porter and Mary McElwain. Please join us and our visitors to offer your wares for purchase as lasting mementos of the event
Dates: July 18, 19, &  20, 2019
Location: Sunnycrest Baptist Church, 2172 W Chapel Pike, Marion, IN
Vendor Mall Hours:
Thursday, July 18 & Friday, July 19 9am - 5pm

Saturday, July 20, 9am - 3pm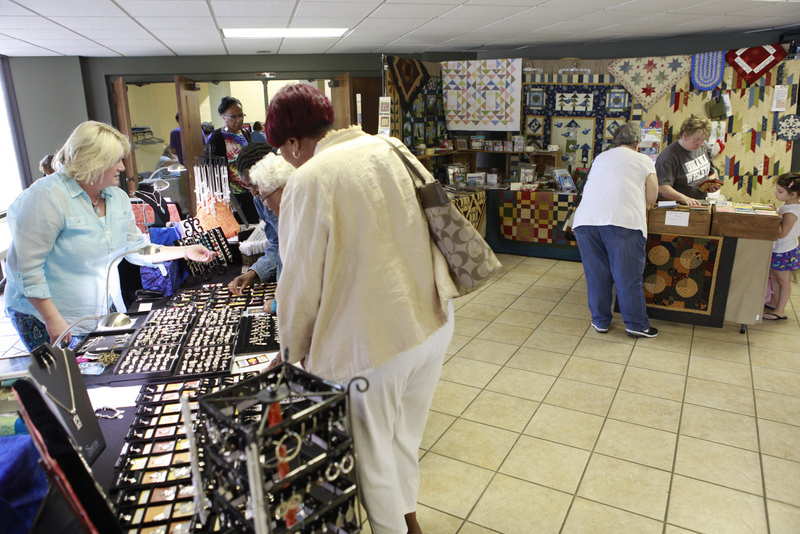 Vendor must be ready at opening each day and must stay until closing each day. Set up available on Wednesday, July 17, 9am - 5pm. 
Vendor must vacate the premise by 6pm Saturday leaving booth in original condition.
Booth size: minimum 10' deep by 10' wide
Single booth fee: $100
Double booth fee: $200
TQHF will provide one table and two chairs per booth, electricity (vendor must bring heavy duty extension cords) and Wi-Fi password.
Vendors are responsible for the collection of all applicable taxes as required by law. Indiana Sales and Use tax rate is 7%.
Vendors are responsible for security in their booth space during show hours. TQHF is not responsible for personal injury, loss of money, personal property or inventory.
Smoking is not permitted on the property.
The decision of the show management must be accepted as final in any dispute.
Thank you for your consideration!
Ads are available in our program book. Business card size ad is $50 and a full page ad is $100. Art work is due by June 1.