Exhibits
The Quilters Hall of Fame is a non-profit organization whose mission is to celebrate the art of quilting and the people who have made major contributions to the quilting world.
We are located at 926 S Washington Street, Marion, Indiana, in the former home of Marie Webster, an influential quilt designer in the early 1900s.
2023 Exhibits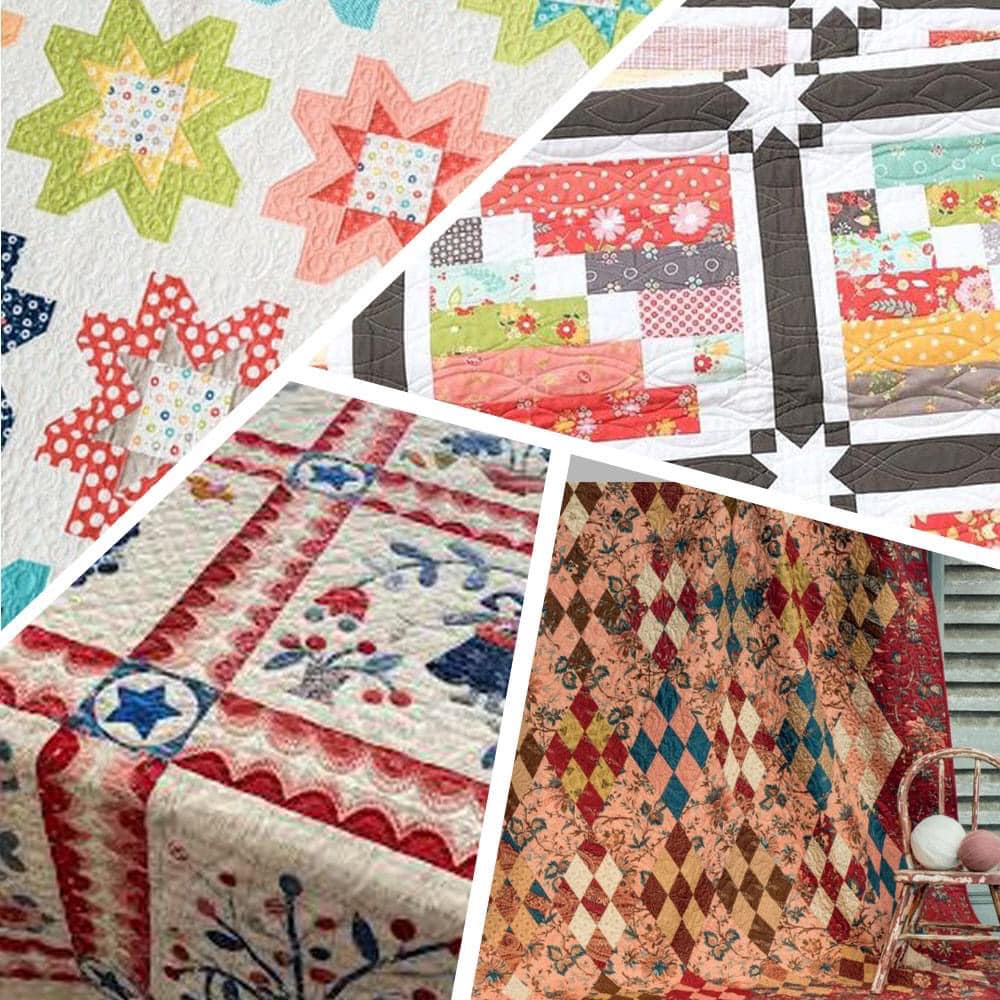 February 21 – May 6
Fabric + Design: The Evolving Legacy of Commercial Quilt Designers
We are proud to feature the outstanding quilts of current Moda fabric designers, laurie Simpson, Betsy Chutchian, Sherri McConnell, Chelsi Stratton and Corey yoder and their impact on the continued legacy of commercial fabric and quilt design.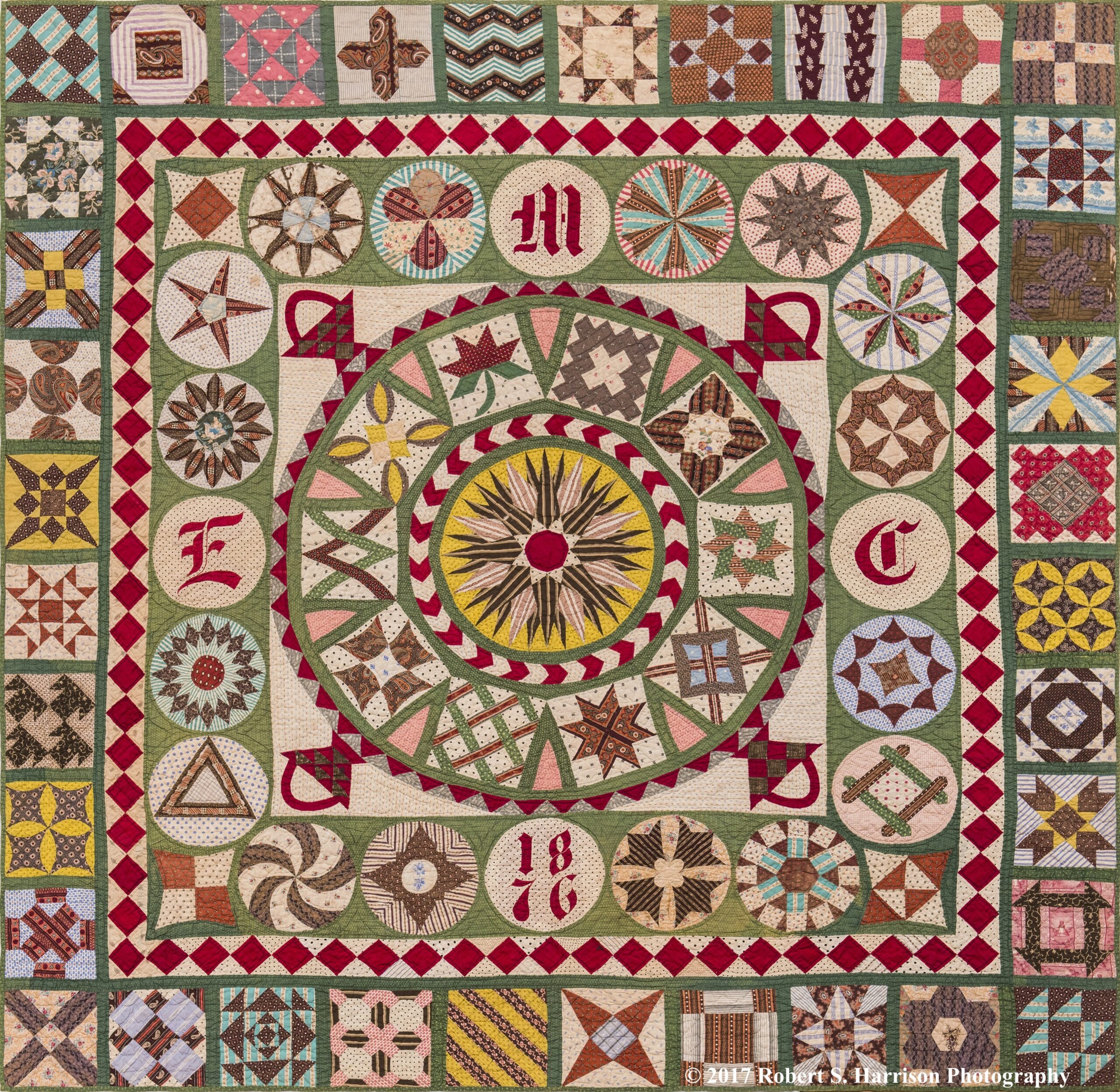 May 9 – July 29
1876 Centennial Quilt Project
After discovering an extraordinary quilt from Connecticut in an online quilt history forum and securing permission from its owner, a quilt group from Northwest Washington began the journey of patterning the 1876 Centennial Quilt. Set in a unique Medallion-style arrangement, this quilt contains over 70 individual block patterns. Each quiltmaker skillfully and beautifully interpreted the original quilt and the quilts represent a wide variety of styles. The exhibit is a mix of quilts from the original project begun in 2015, and as the reach of the 1876 Centennial Quilt Project has grown, more recent additions. As the quiltmakers honed their skills, they learned much about themselves and forged lasting friendships. They invite you to enjoy the quilts, read the stories and begin your own journey with the 1876 Centennial Quilt. Curated by Anne Dawson.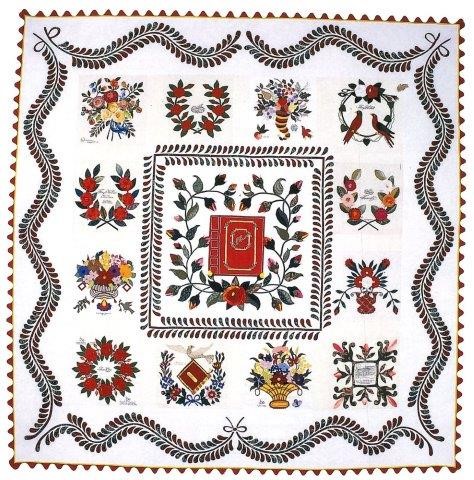 August 1 – September 30
TQHF 2023 Honoree:
Elly Sienkiewicz
We are pleased to share Baltimore Album quilts made by 2023 honoree Elly Sienkiewicz. A quiltmaker, researcher, writer, designer, author, teacher, and lecturer, Elly's name is synonymous with Baltimore Album Quilts. Her devotion as a teacher, her concern for her students and her love for quiltmaking have made her a cherished mentor to many. Come to TQHF to see her quilts and get better acquainted with Elly and her artistry.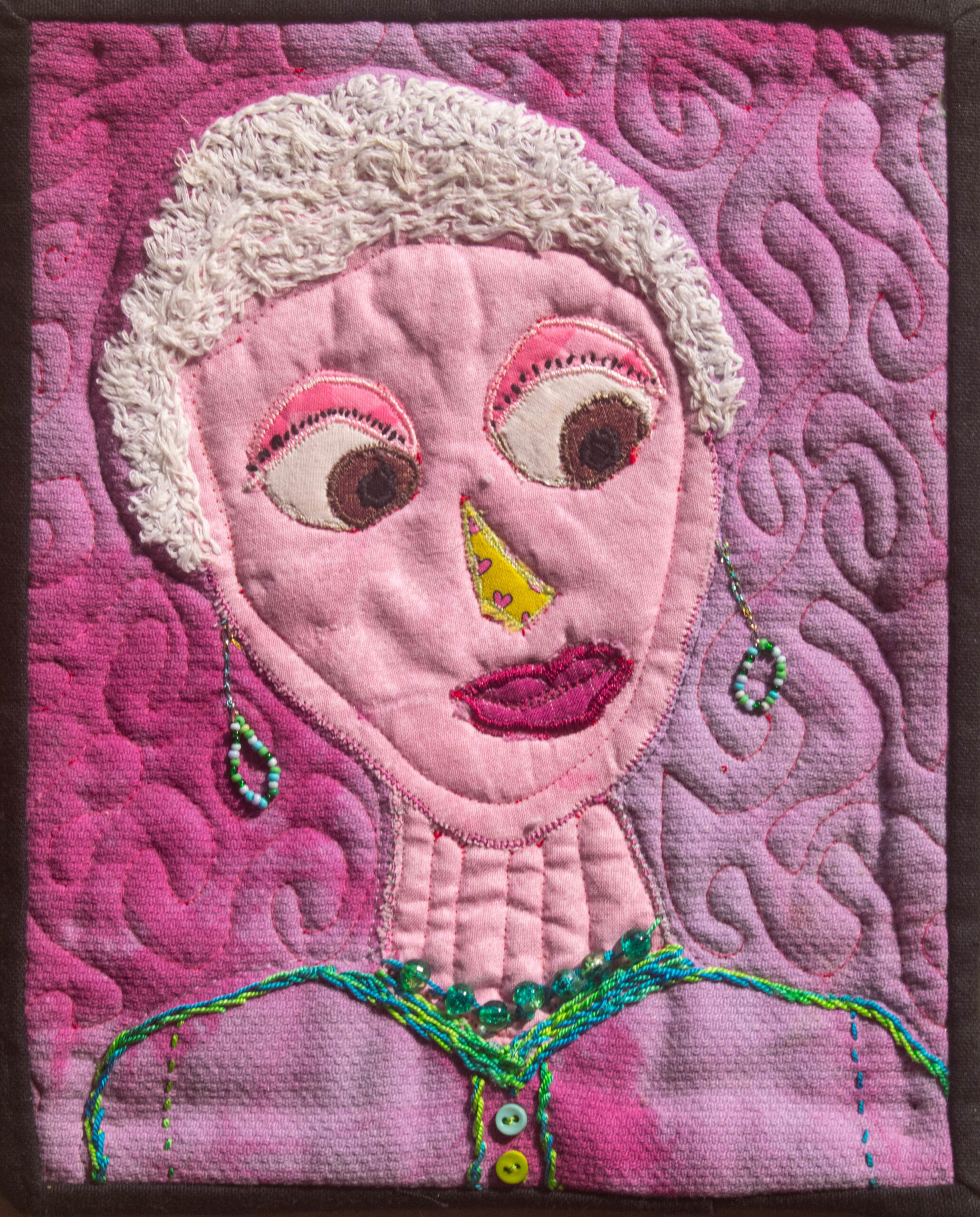 October 3 – December 9
Let's Face it
The Quilters Hall of Fame is excited to present the work of members of INfiber, a group of Indiana artists seeking to interact together to produce works of individuality and aethetic cohesiveness in fibers. This exhibit features the study of faces, whether human or animal. We are honored to feature this work from Indiana artists!
2022 Exhibits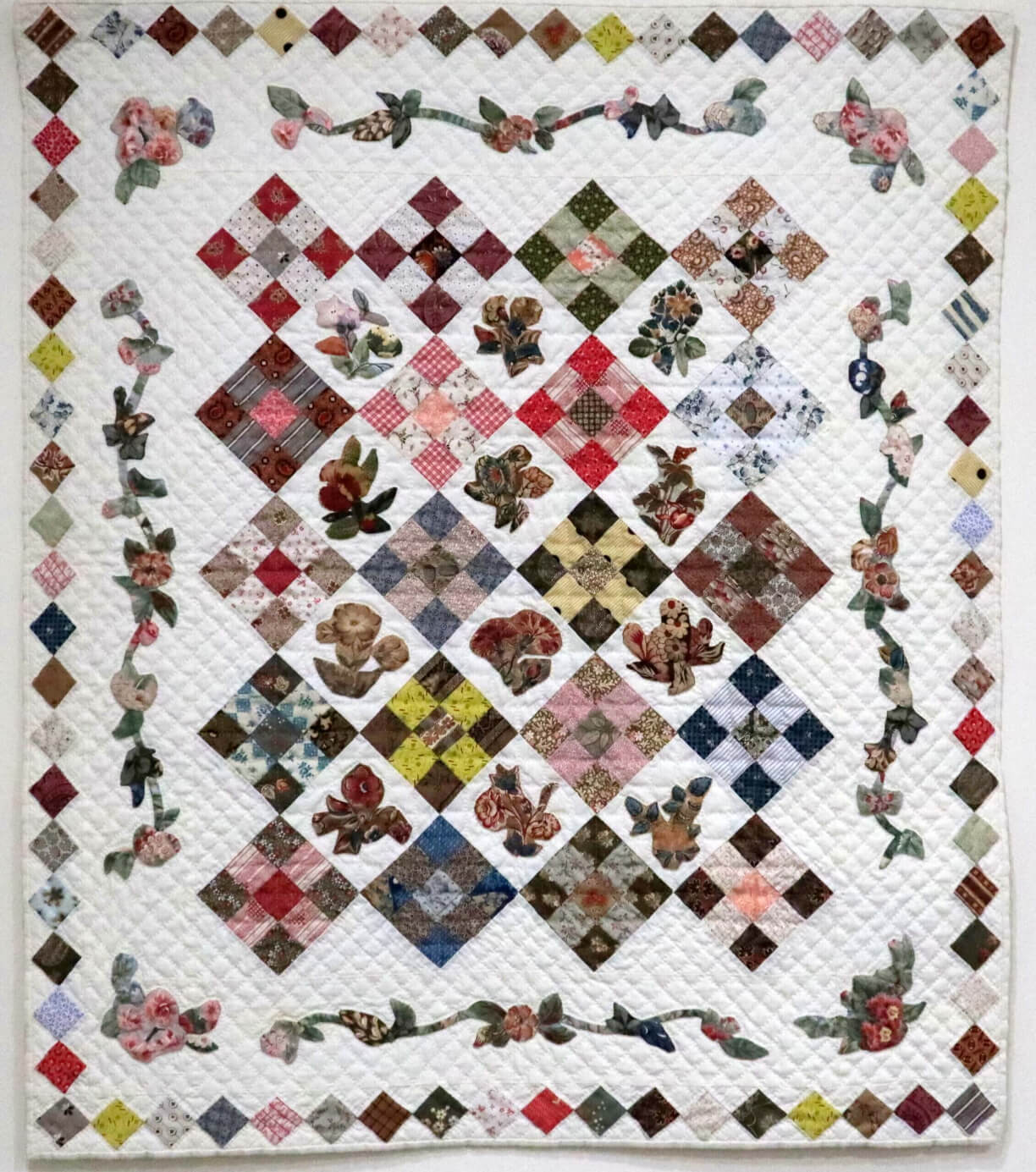 February 22 – May 7
Little Beauties: The Art of Miniature Quilts
The Quilters Hall of Fame is excited to open our 2022 Exhibit season with "Little Beauties", a study of the fantasy and power of making it small. This exhibit of small and miniature quilts will feature the creative works of Kathy Tracy of Illinois, Mary Elizabeth Kinch of Canada, Shirley Liby of Indiana and Honorees Florence Peto, Bets Ramsey of Tennessee and Mary Schafer of Michigan.
Peto's Nine Patch Challenge
Bets Ramsey, 1995
Bets made this quilt in response to a challenge by Florence Peto and using fabric that came from Florence through Elizabeth Richardson.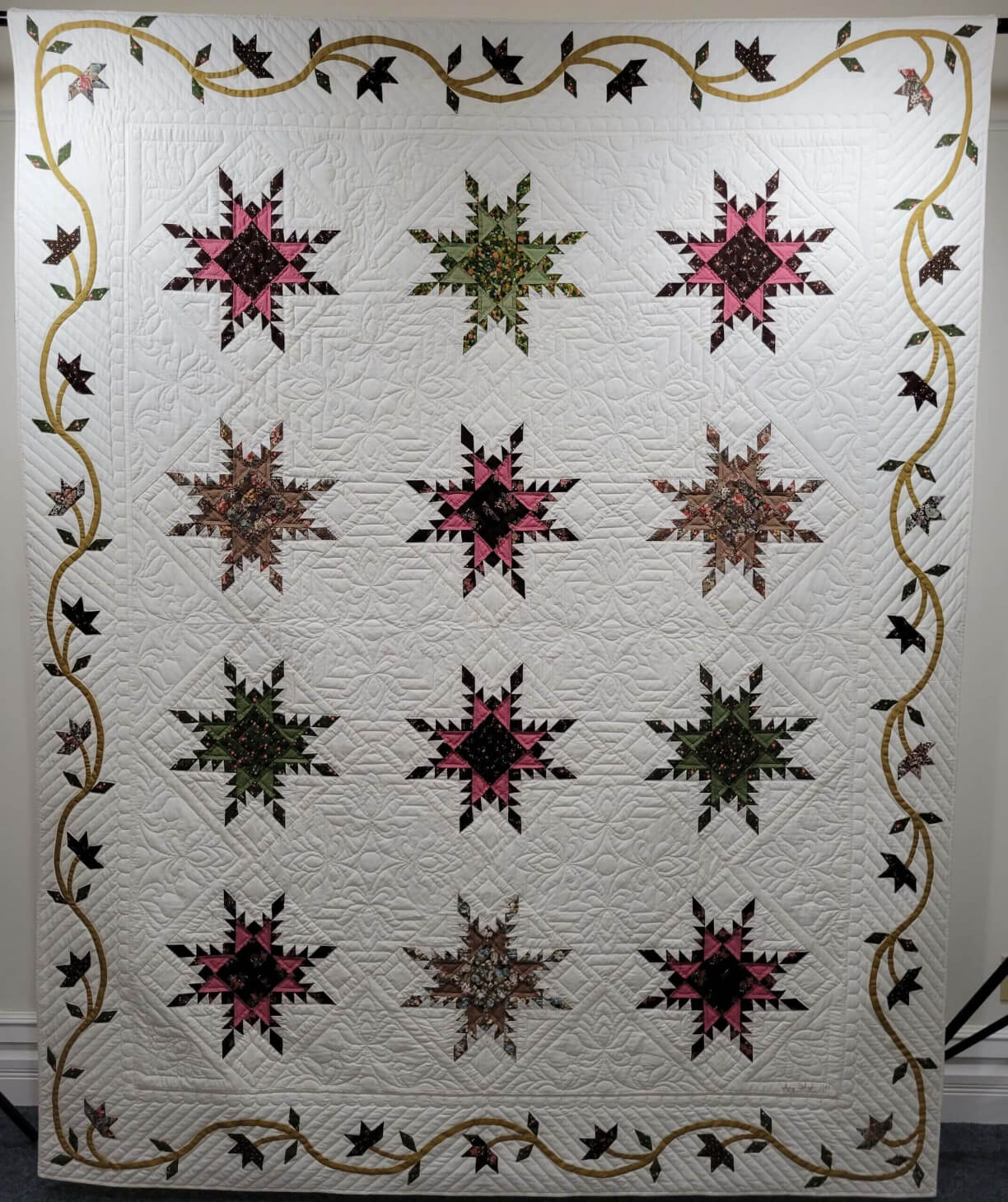 May 10 – July 30
Mary Schafer: American Quilt Maker
Presenting the work of 2007 Honoree Mary Schafer. Mary was passionate about preserving old quilts and honoring their makers by reproducing their quilts and often incorporating her own original motifs in the piecing and/or quilting. The Quilters Hall of Fame was honored recently with a donation of her quilts and we are excited to share those with you.
Feather Edged Star
Mary Schafer, 1984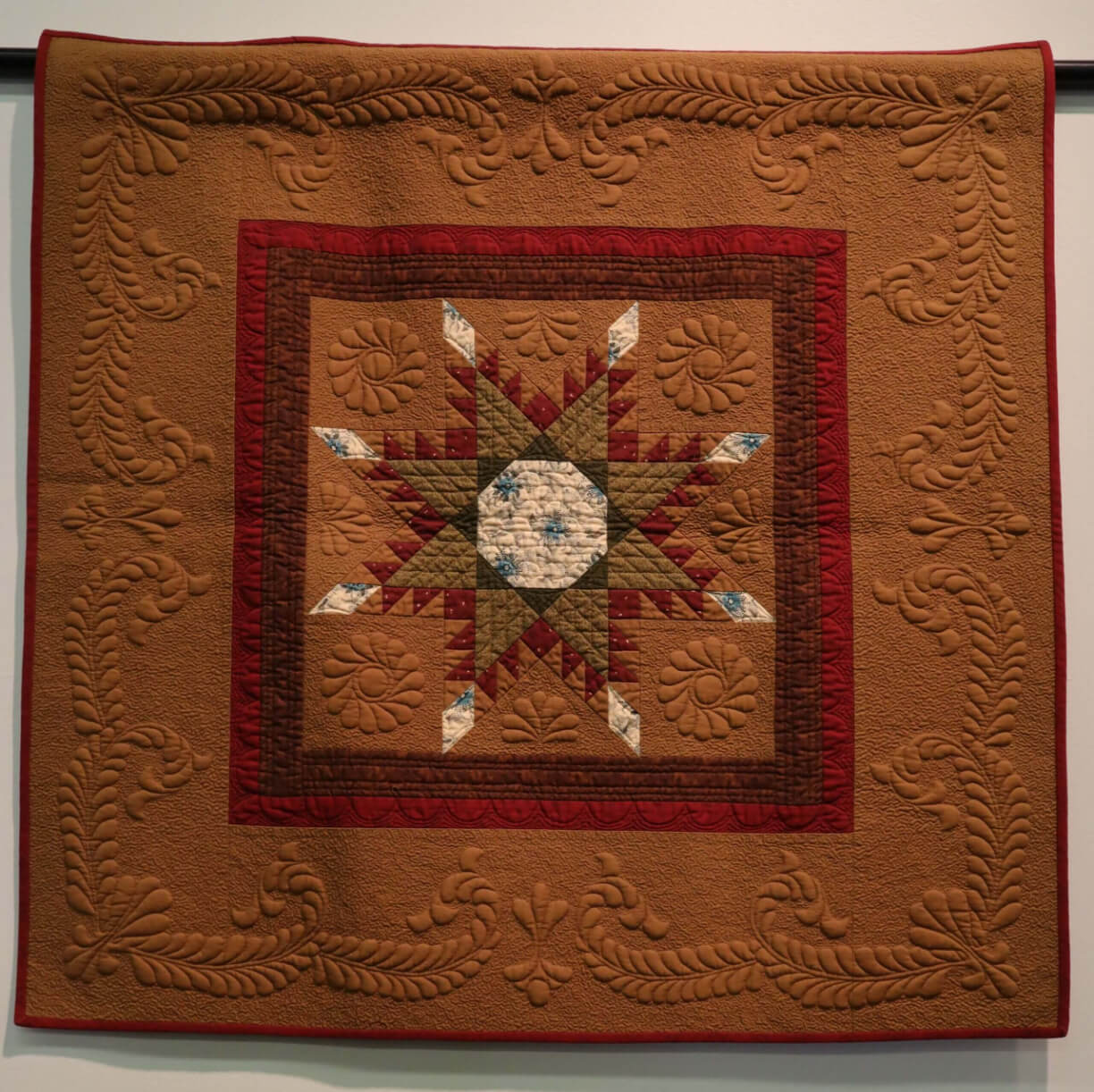 August 2 – October 1
TQHF 2022 Honoree: Diane Gaudynski
We are so pleased to share the quilts made by 2022 TQHF Honoree Diane Gaudynski. When Diane's love of sewing took her into the world of quilting in the 1980s, it was a whole new direction for her. Over the years, intense practice and study have made her a master at the art of machine quilting. Diane was inducted into The Quilters Hall of Fame at Celebration 2022, July 21 – 23. Her quilts will be on display at The Quilters Hall of Fame August 2 through October 1, 2022.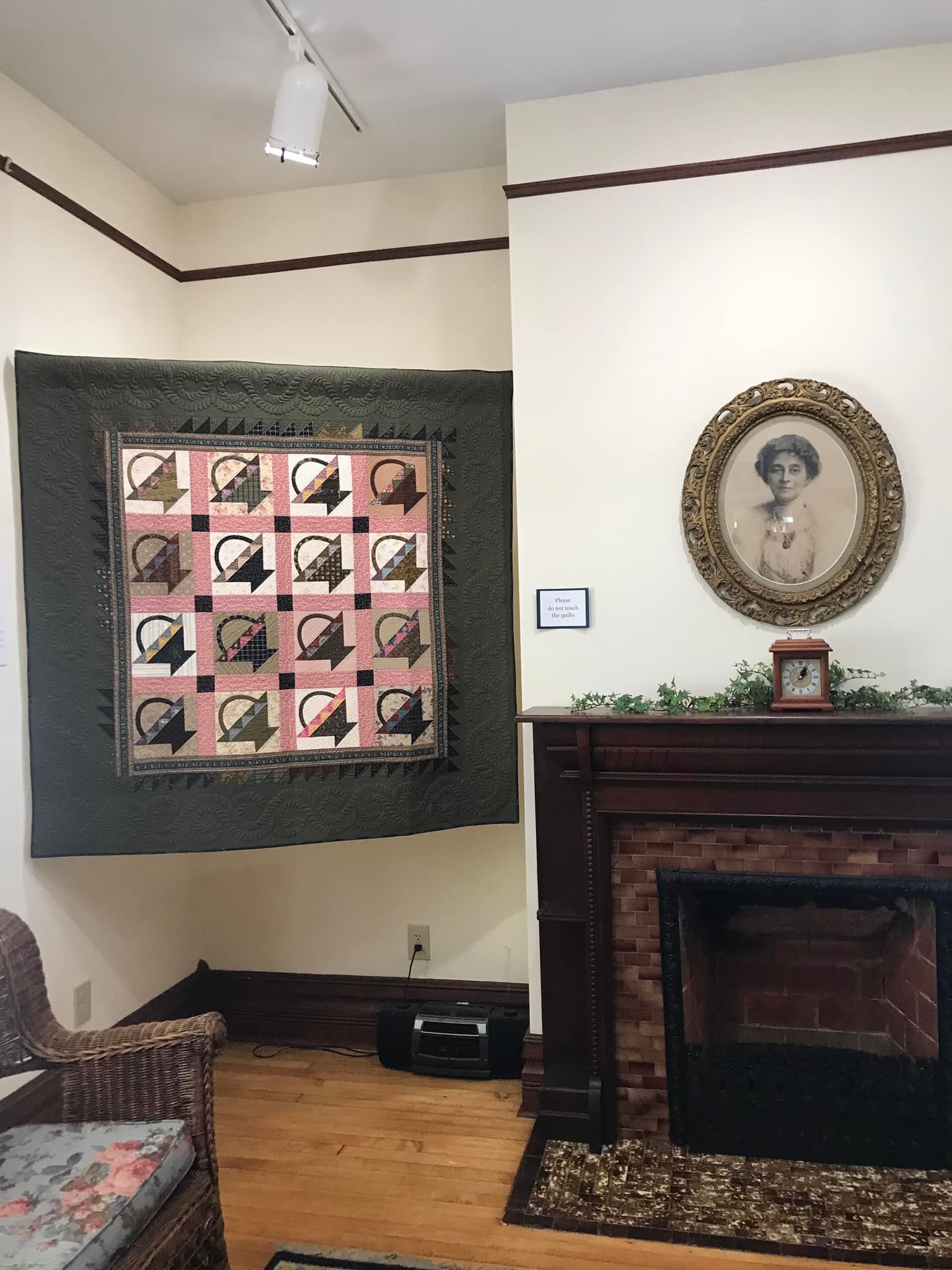 Sixteen Baskets of Mud, 1997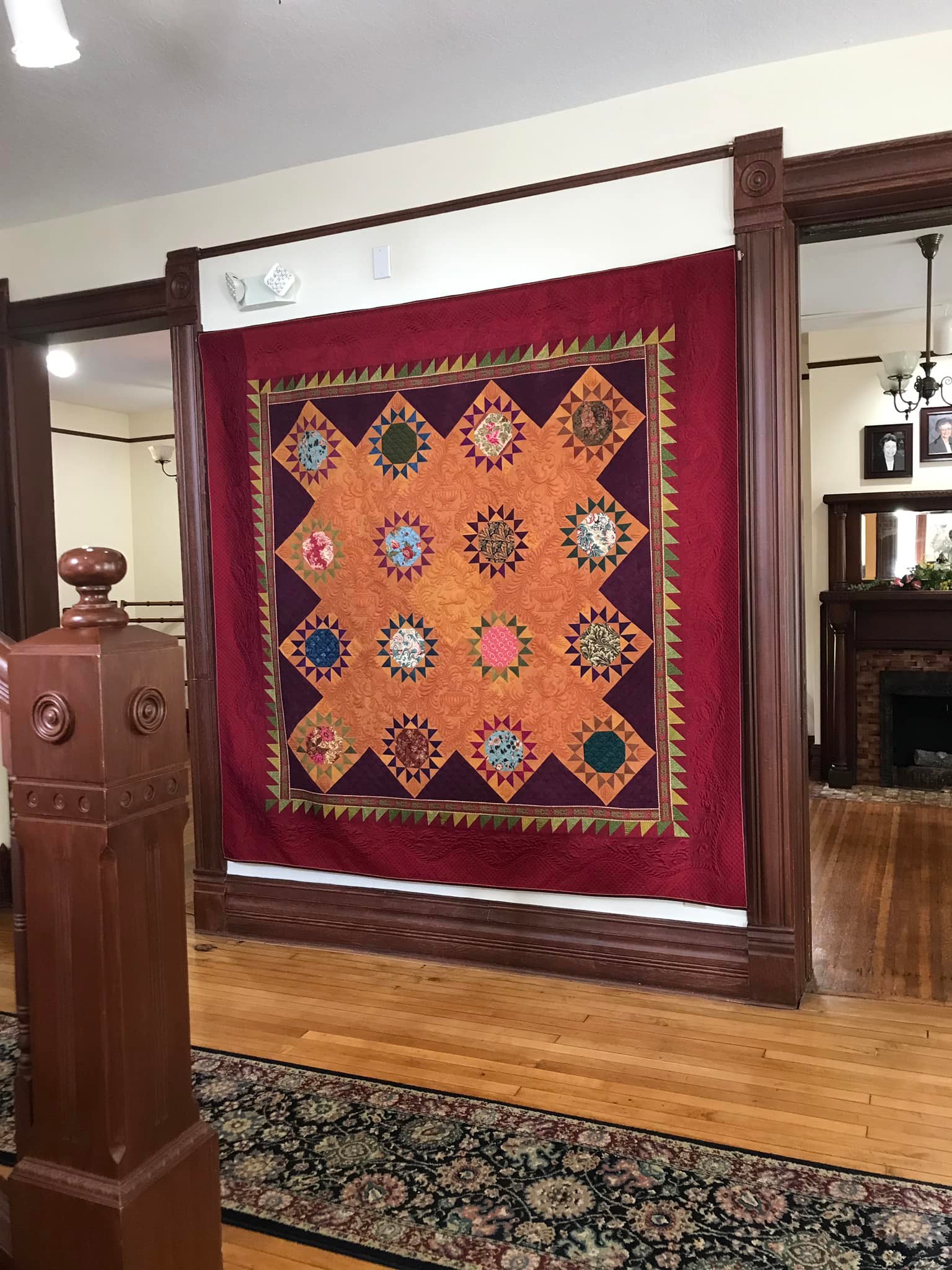 Shadows of Umbria, 2006. Graciously loaned by The National Quilt Museum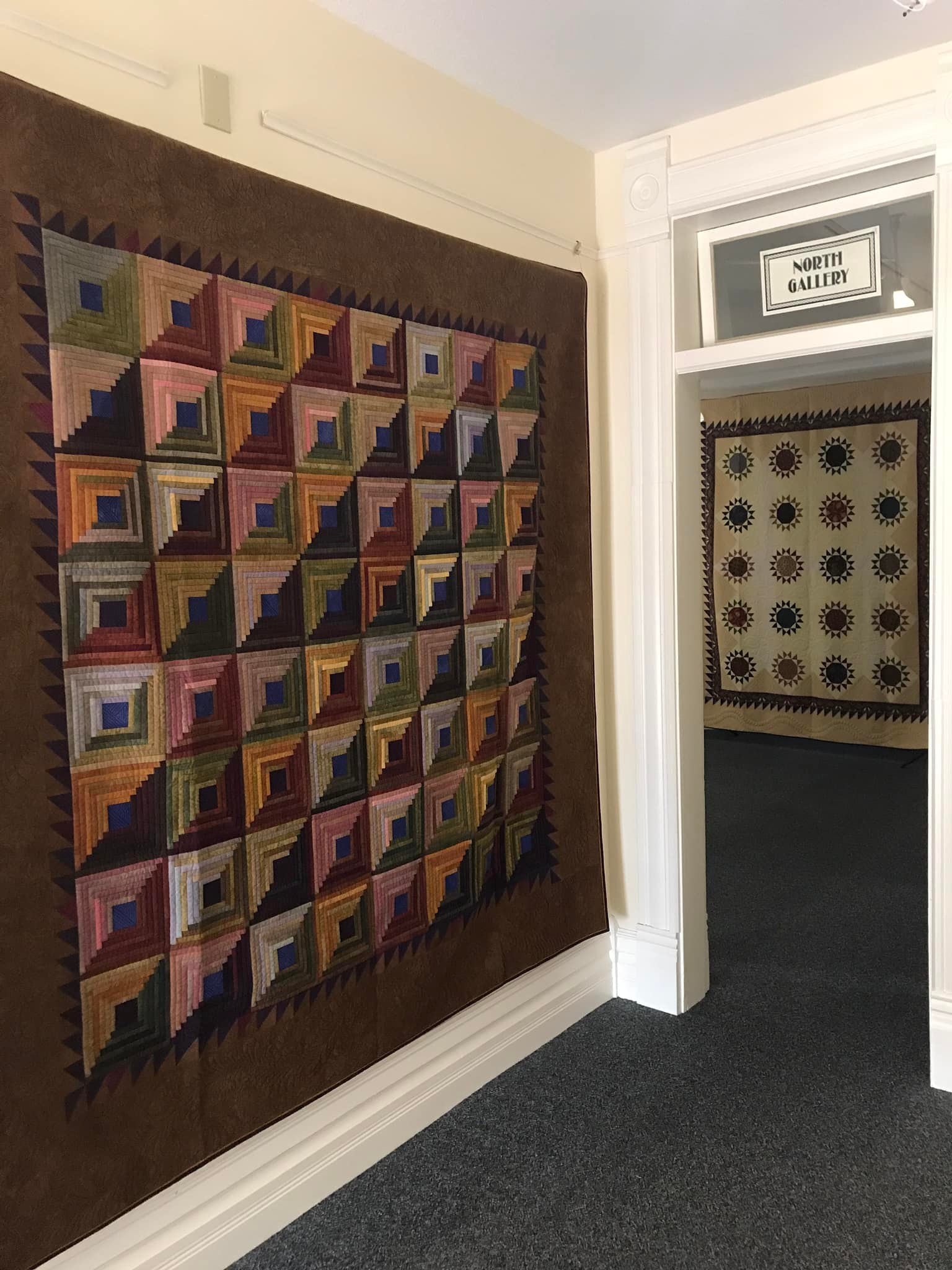 Through a Glass Darkly: An American Memory, 2001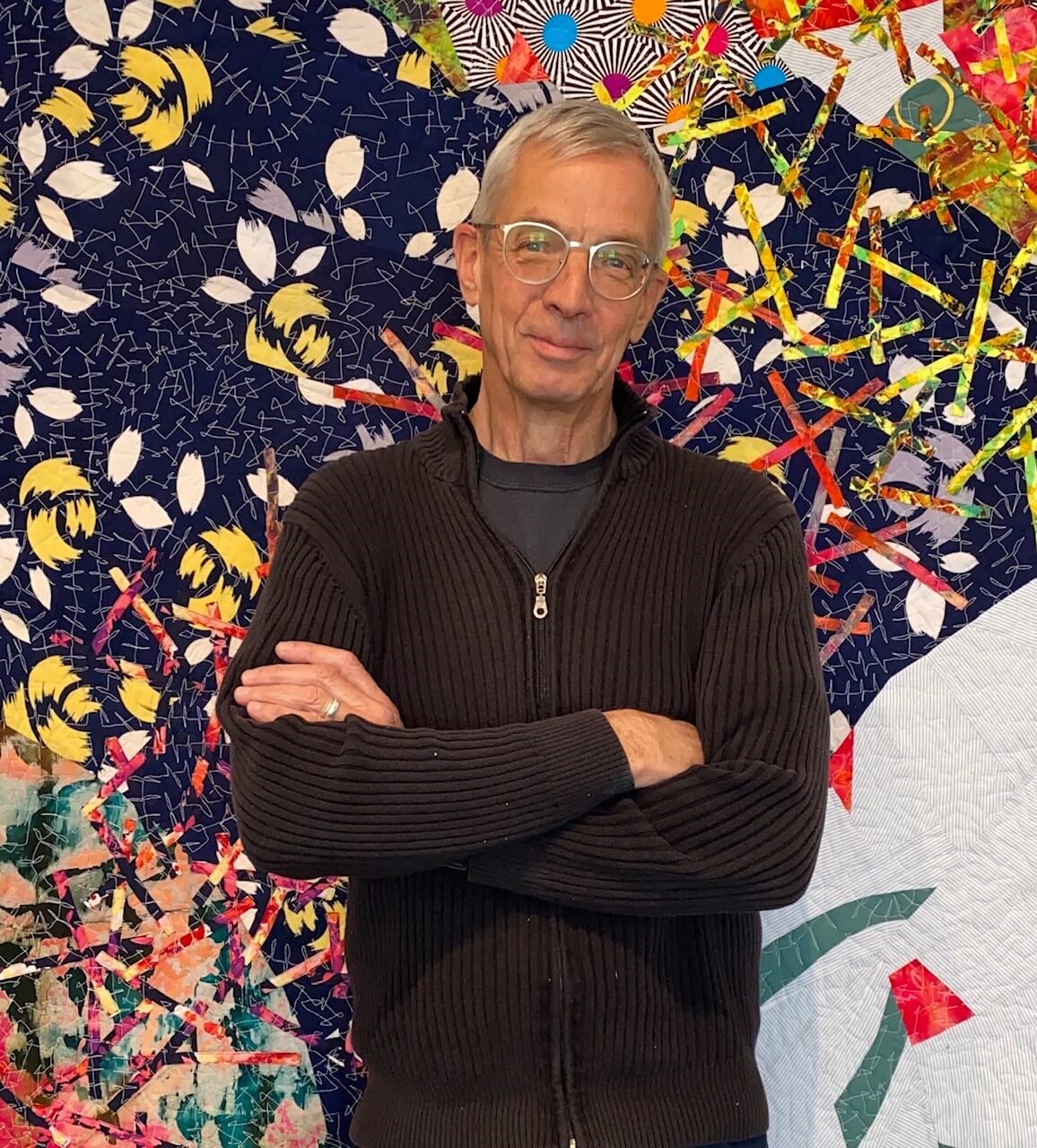 October 4 – December 10
Joe Cunningham: Finding Freedom
Joe Cunningham started making quilts in 1979, and for about 20 years primarily made copies of old quilts and imitations of old quilt styles. Around the year 2000, he began to make quilts inspired by the adventurous spirit of the 19th century quilters rather than the literal structure. In his attempt to find a way to be free in his thinking, Joe found he could find freedom in his quilt making. The Quilters Hall of Fame is honored to feature the works of Joe Cunningham.
2021 Exhibits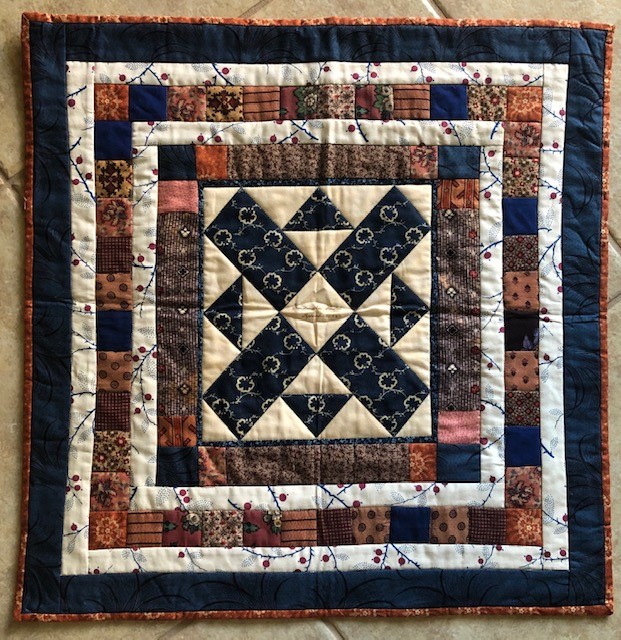 Sandy Denarski
February 23 – May 8
Florida Quilt Study Group:
Antique Quilt Block Challenge
The challenge was to take an antique block and incorporate it into a small quilt measuring 24″ x 24." Artists were allowed to use the block whole, cut up, or dismantled. The could add vintage or new fabrics; whatever it takes to create a quilt of their own design and creativity.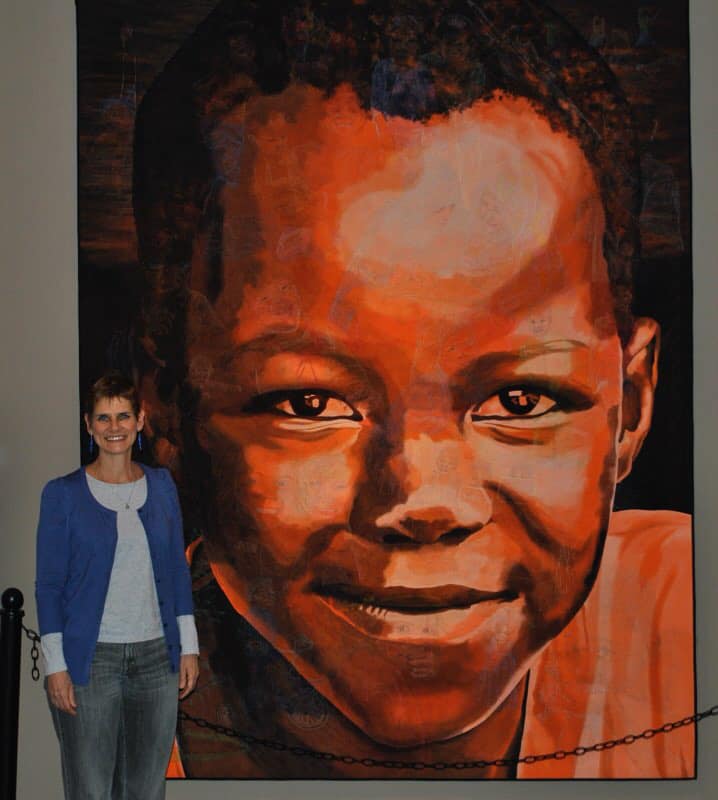 May 11 – July 24
Hollis Chatelain:
A Retrospective Quilt Journey
Through her work that addresses challenging social and environmental themes, Hollis reflects 12 years' experience living in West Aftica and working with humanitarian organizations and 35 years' experience as a professional artist.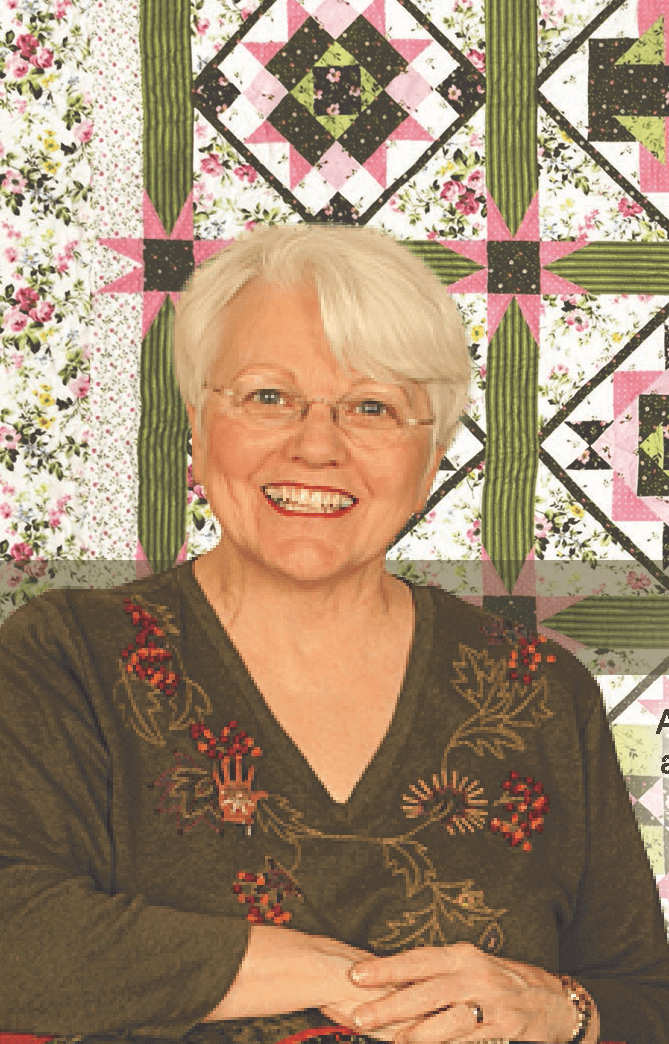 July 27 – October 2
TQHF 2021 Honoree:
Marti Michell
Quilts made by TQHF 2021 Honoree Marti Michell. A popular teacher, Marti has traveled extensively, having now taught in 49 states and 26 countries. Marti is the recipient of two prestigious quilt industry "lifetime achievement" awards, The Silver Star (2004) and the Michael Kile Award (1991).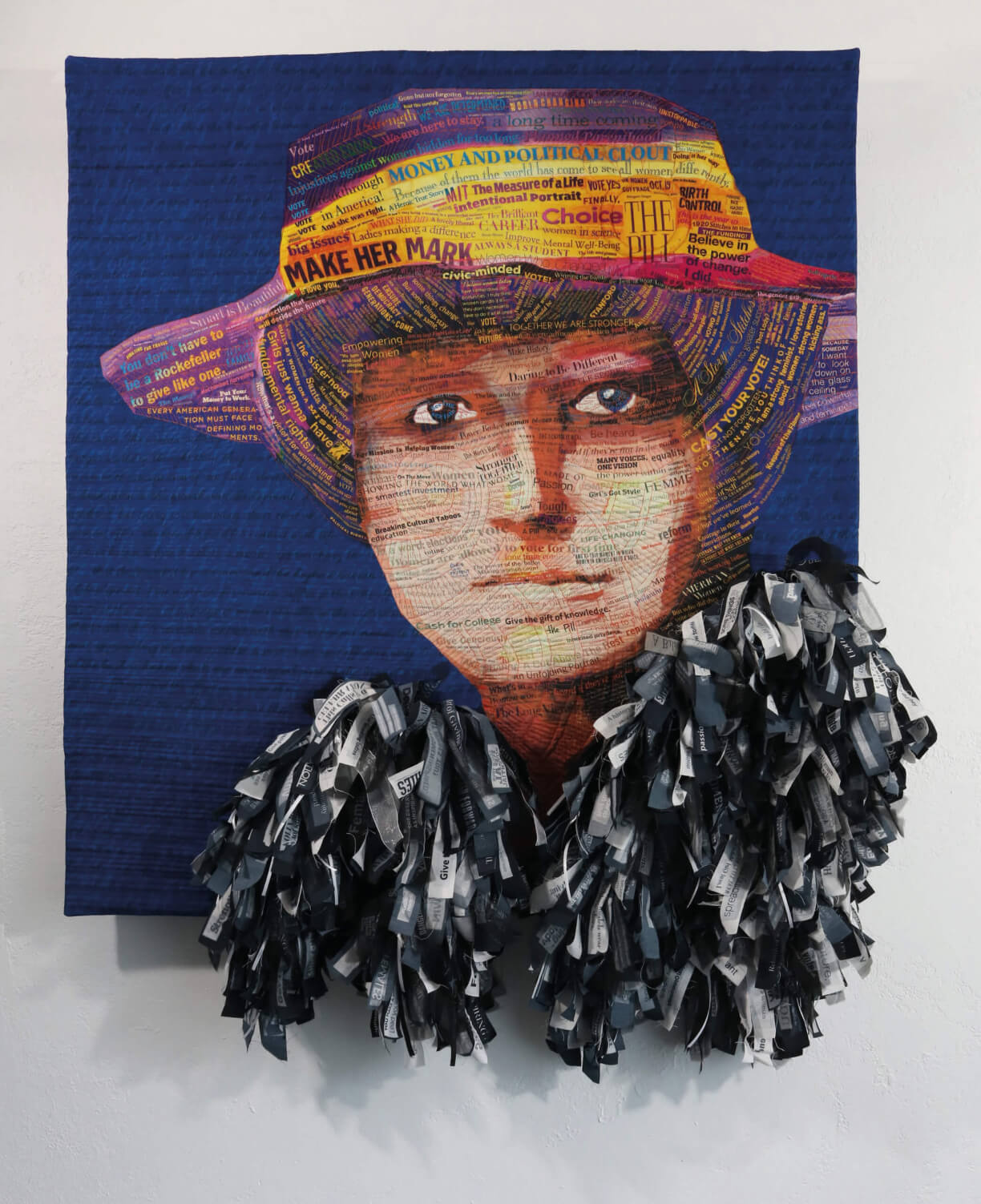 October 5 – December 11
Deeds Not Words:
Celebrating 100 Years of Women's Suffrage
Twenty-nine award-winning textile artists from across the United States each crafted a quilt celebrating women's suffrage. Co-curated by Sandra Sider and Pam Weeks.
2020 Exhibits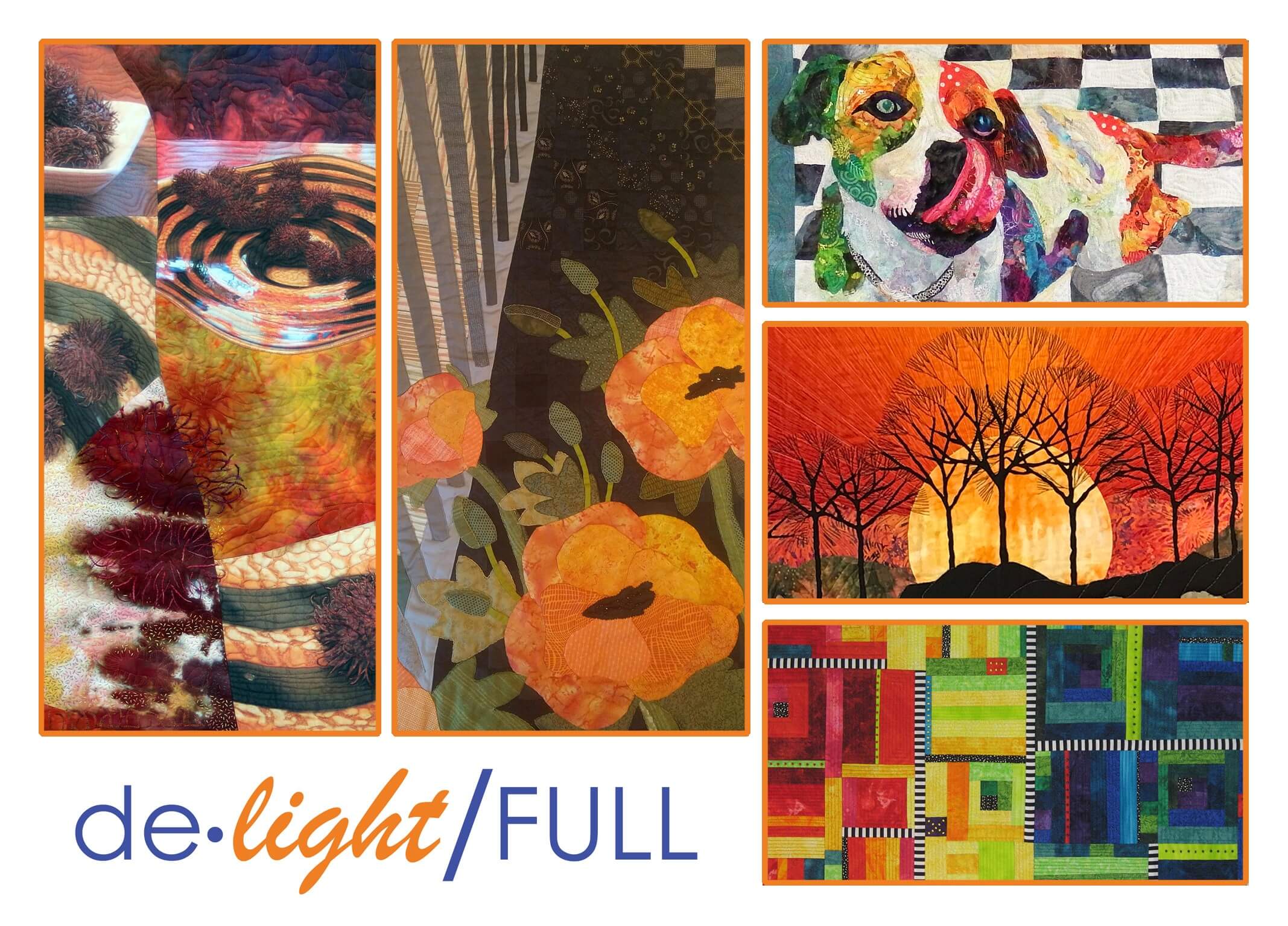 February 25 – May 9, 2020
de.light/FULL
From Studio Art Quilt Associates, fiber artists express the theme of delight and abundance in a creative or innovative way.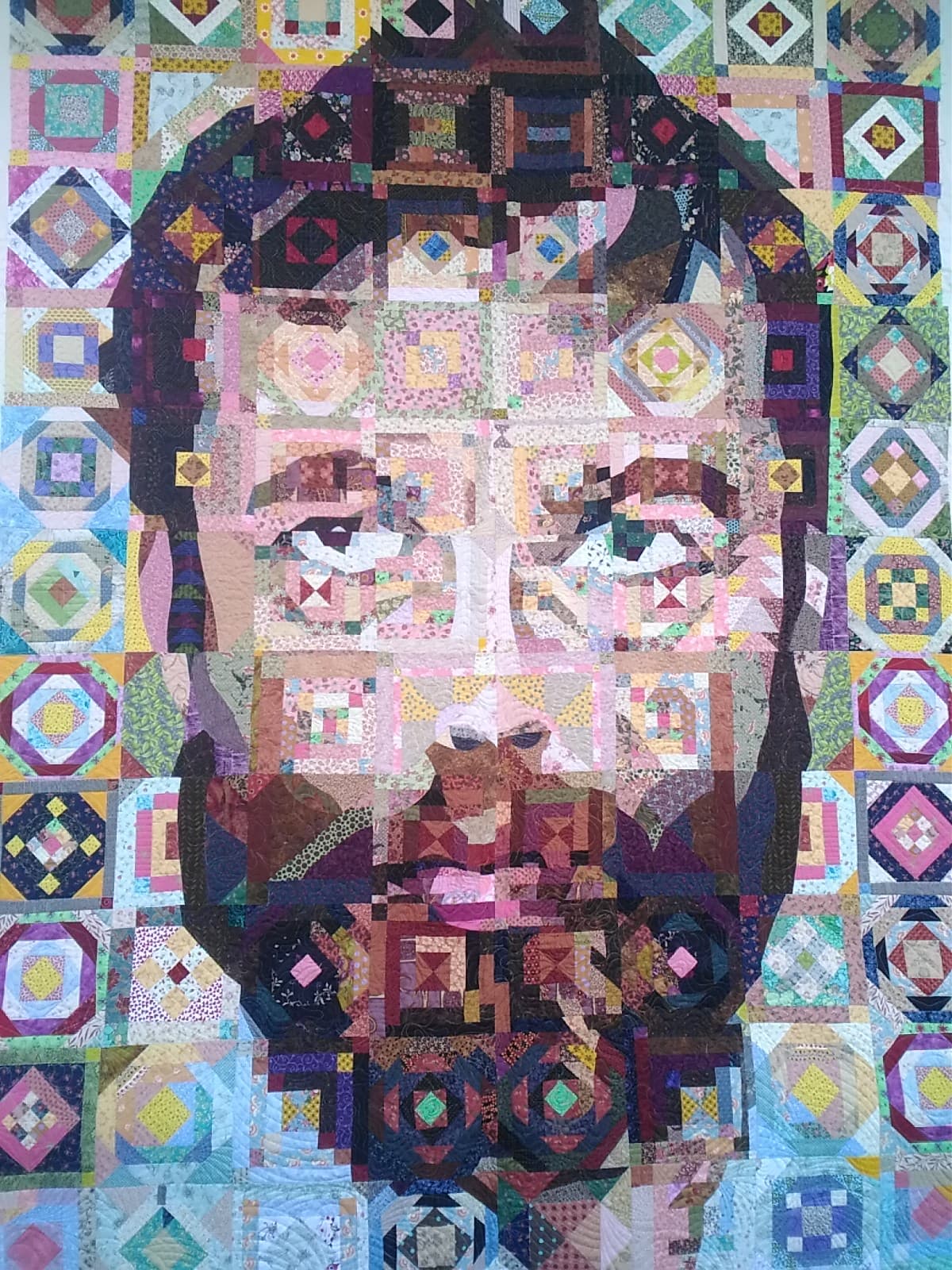 Self Portrait 2019
by Jack Edson
Jack Edson:
Portraits & Patterns
July 28 – September 26

New England quilter Jack Edson shares with us his quilts, many of which are based on images and portraits from Art History.
In conjunction with the exhibit Jack will teach a workshop on his collage method of creating portraits. September 26, 10:00 am – 5:00 pm.
For more information call 765-664-9333 or register here.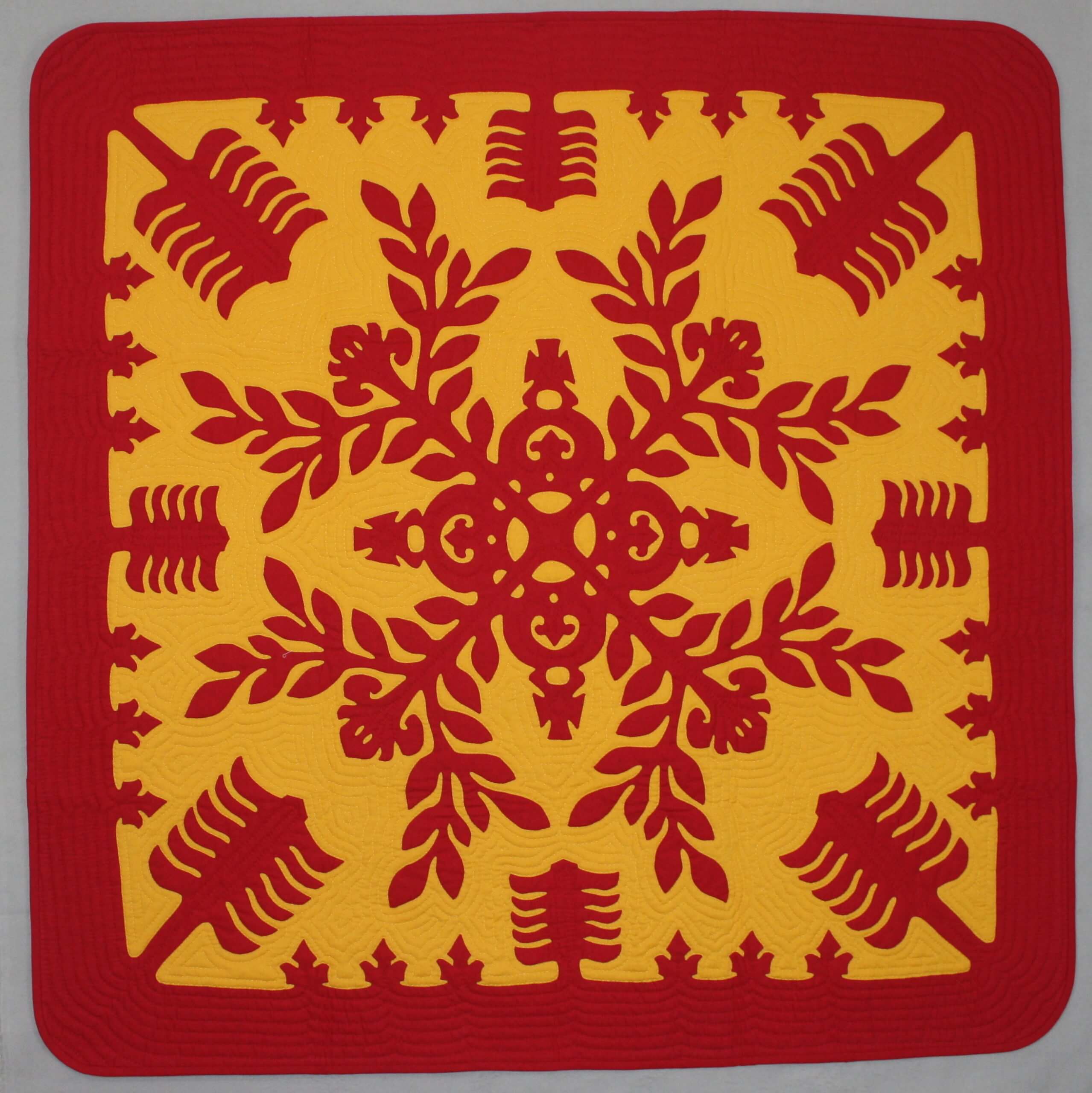 Crown Flowers for
Queen Lili'uokalani
By Dale Drake
October 6 – December 12, 2020
AQSG 200 Years of Solid Color
Cultural and Regional Distinctions 1800-2000
The American Quilt Study Group presents quilts
made with solid color fabrics.
2019 Exhibits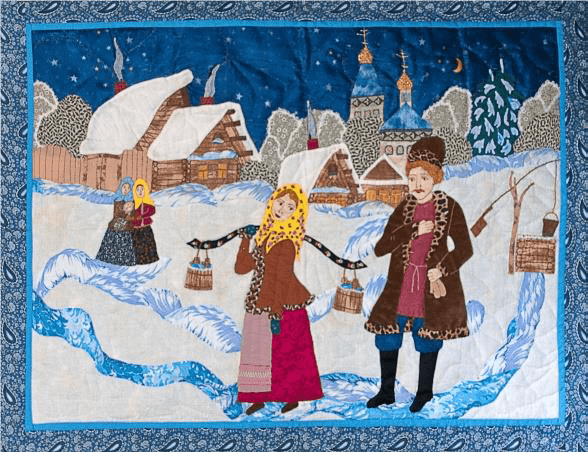 Wait, Wait, My Darling… by N.K. Fedotovskaya
February 26 – May 11, 2019

Pieced Together:
Patchwork Quilts From Russia

Showcasing the work of contemporary Russian craftswomen, this exhibit is facilitated by The Russian American Foundation.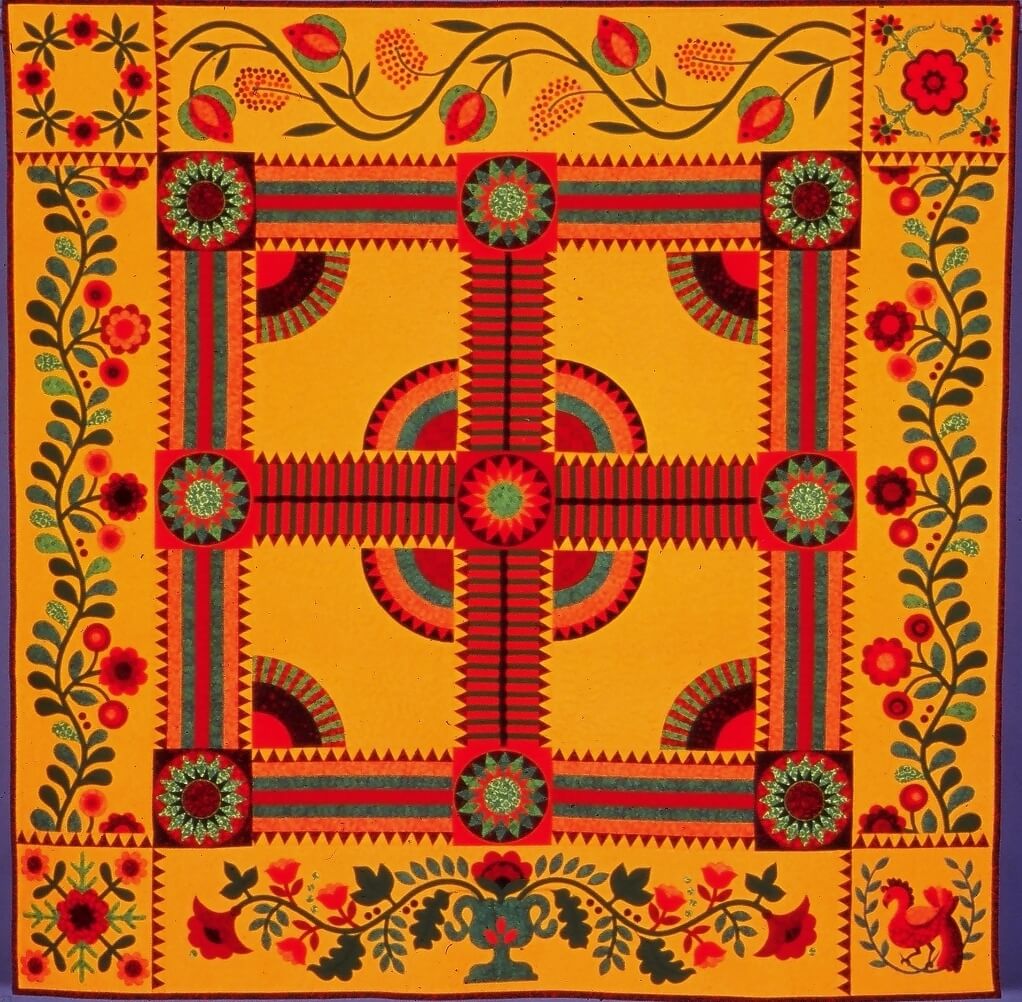 New York State of Mind by Pat Holly and Sue Nickels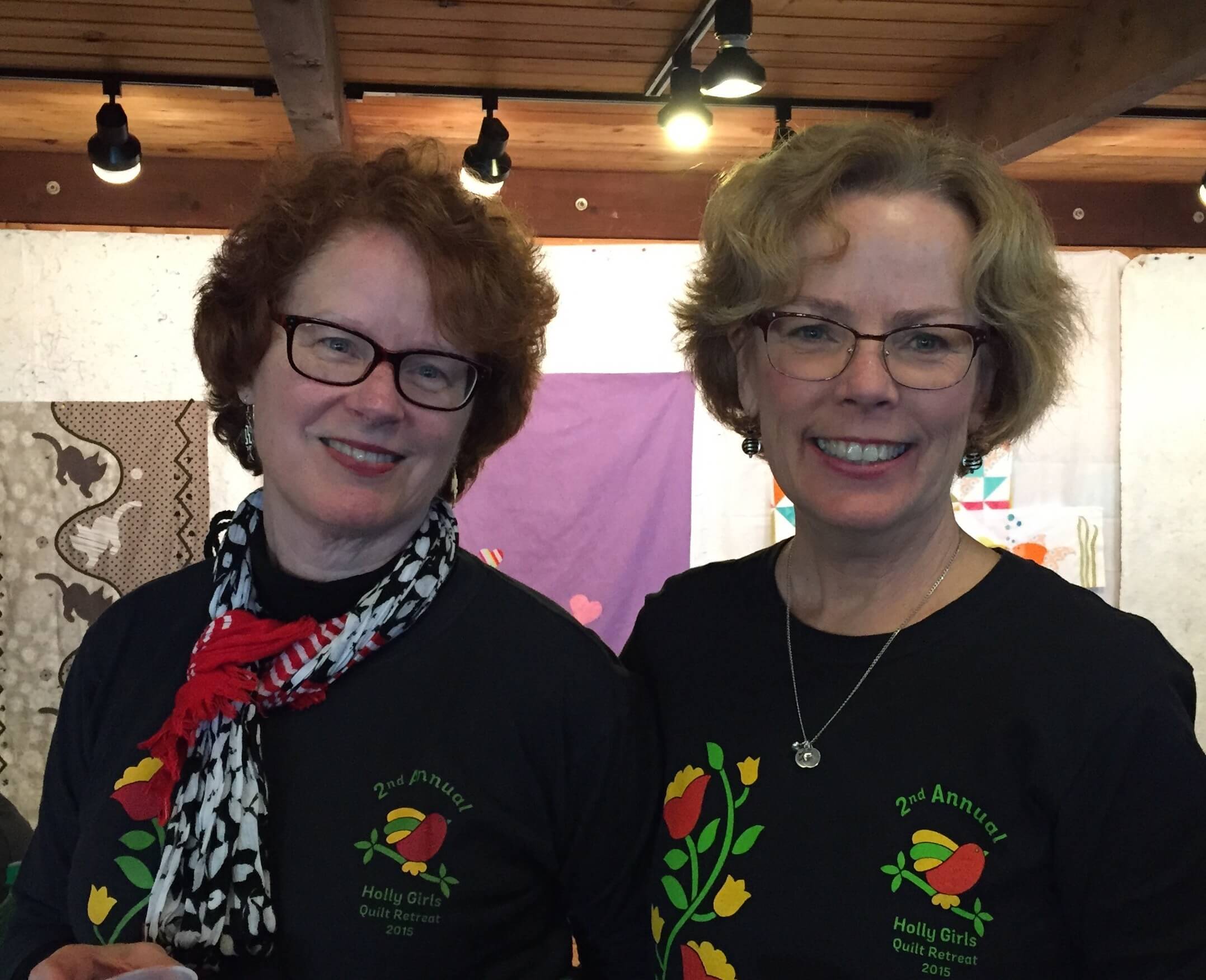 May 14 – July 27, 2019

Two of Us
Featuring quilts by sisters Pat Holly and Sue Nickels, who enjoy connecting with quilters of the past while employing the technology of today.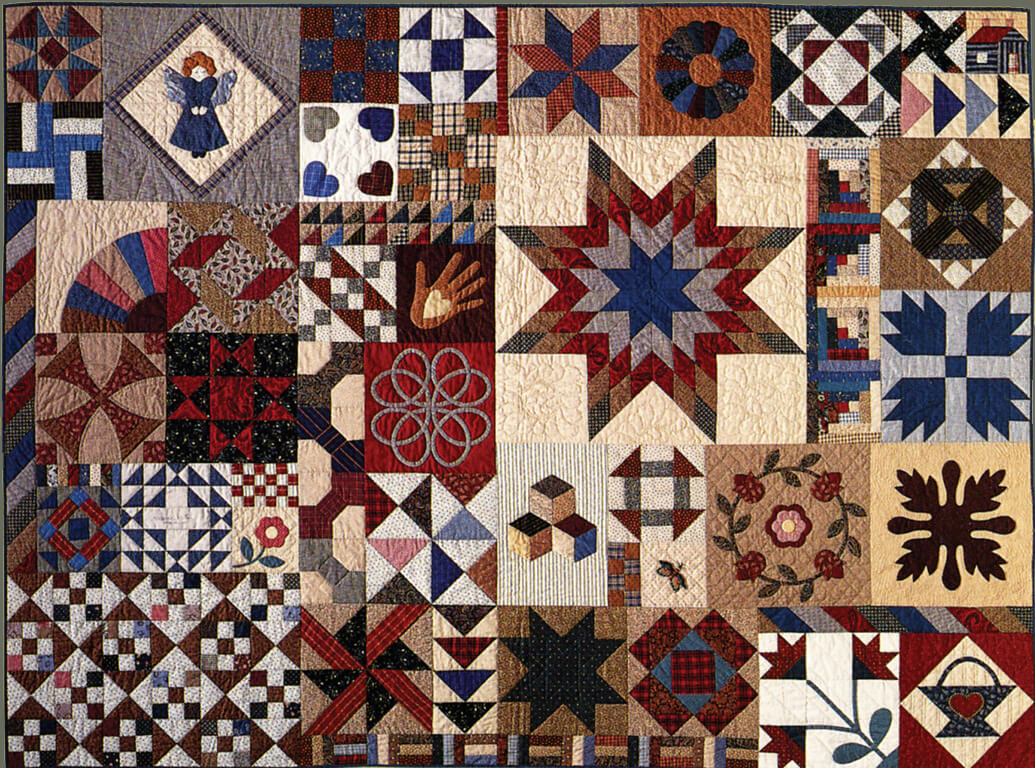 Americana Sampler by Fons & Porter
July 31 – September 21, 2019
Sew Much Fun:
Fons & Porter Favorite Quilts
Quilts made by 2019 Honorees
Marianne Fons and Liz Porter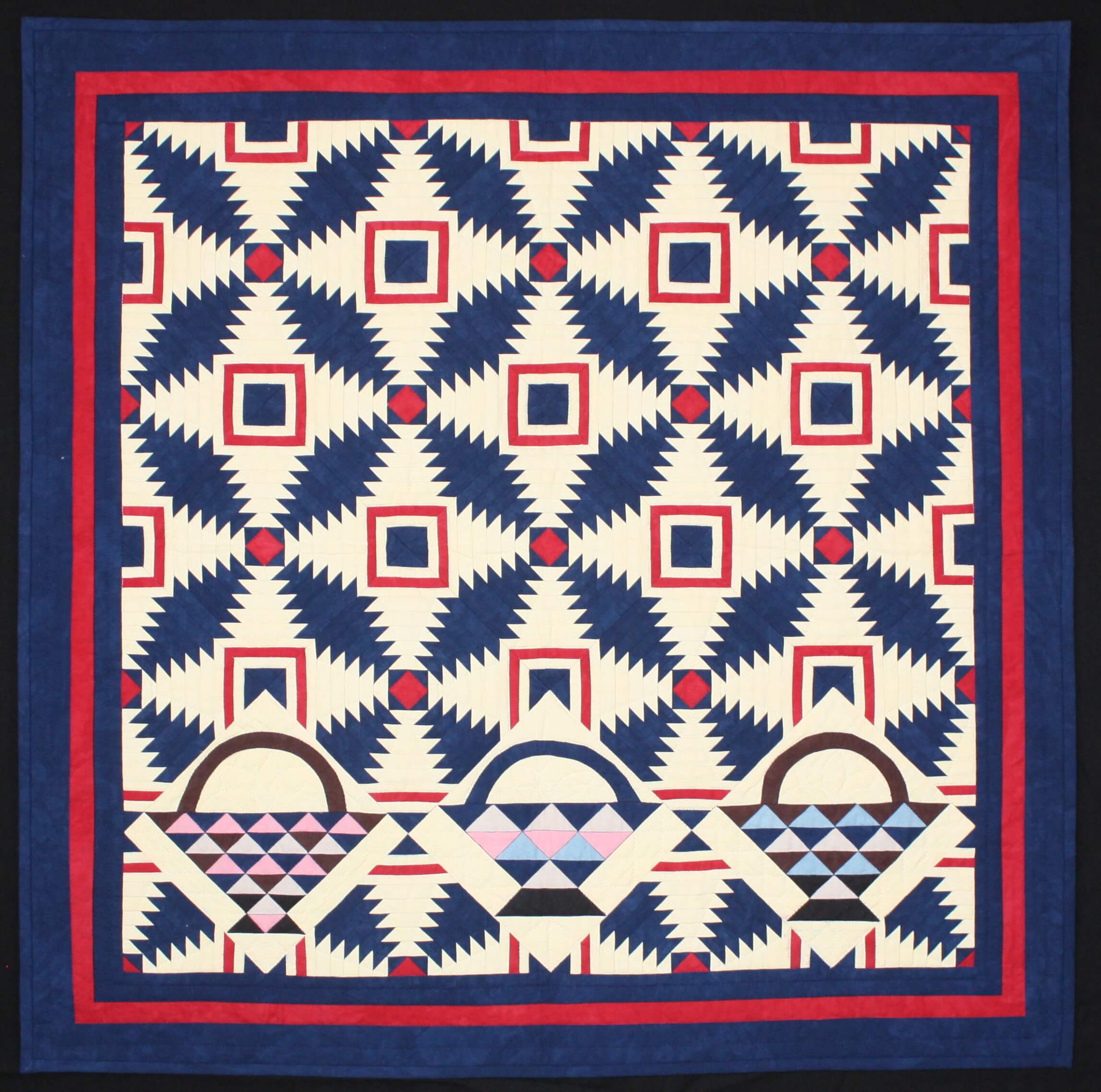 Basket Full of Pineapples by Donna Starley
September 24 – December 14, 2019

AQSG 2016 Study of
19th Century Basket Quilts

Quilts made by members of the American Quilt Study Group
which have been inspired by 19th century quilts with one or more baskets.