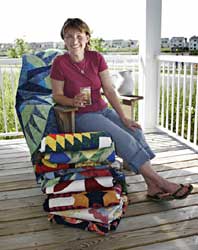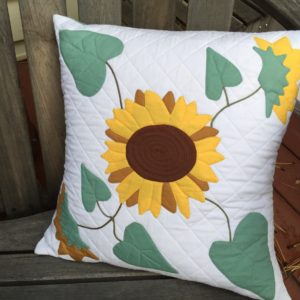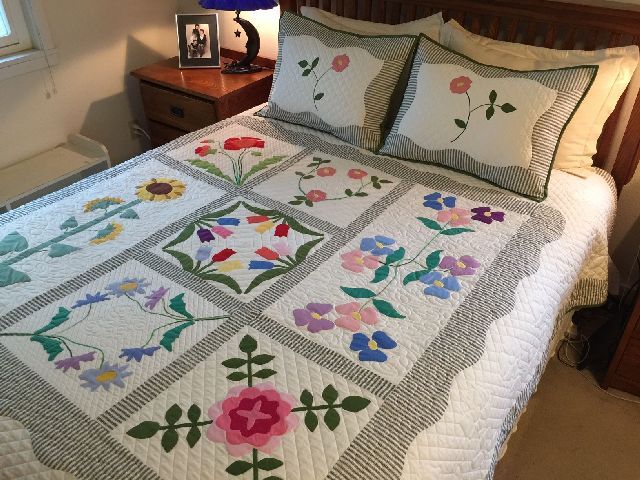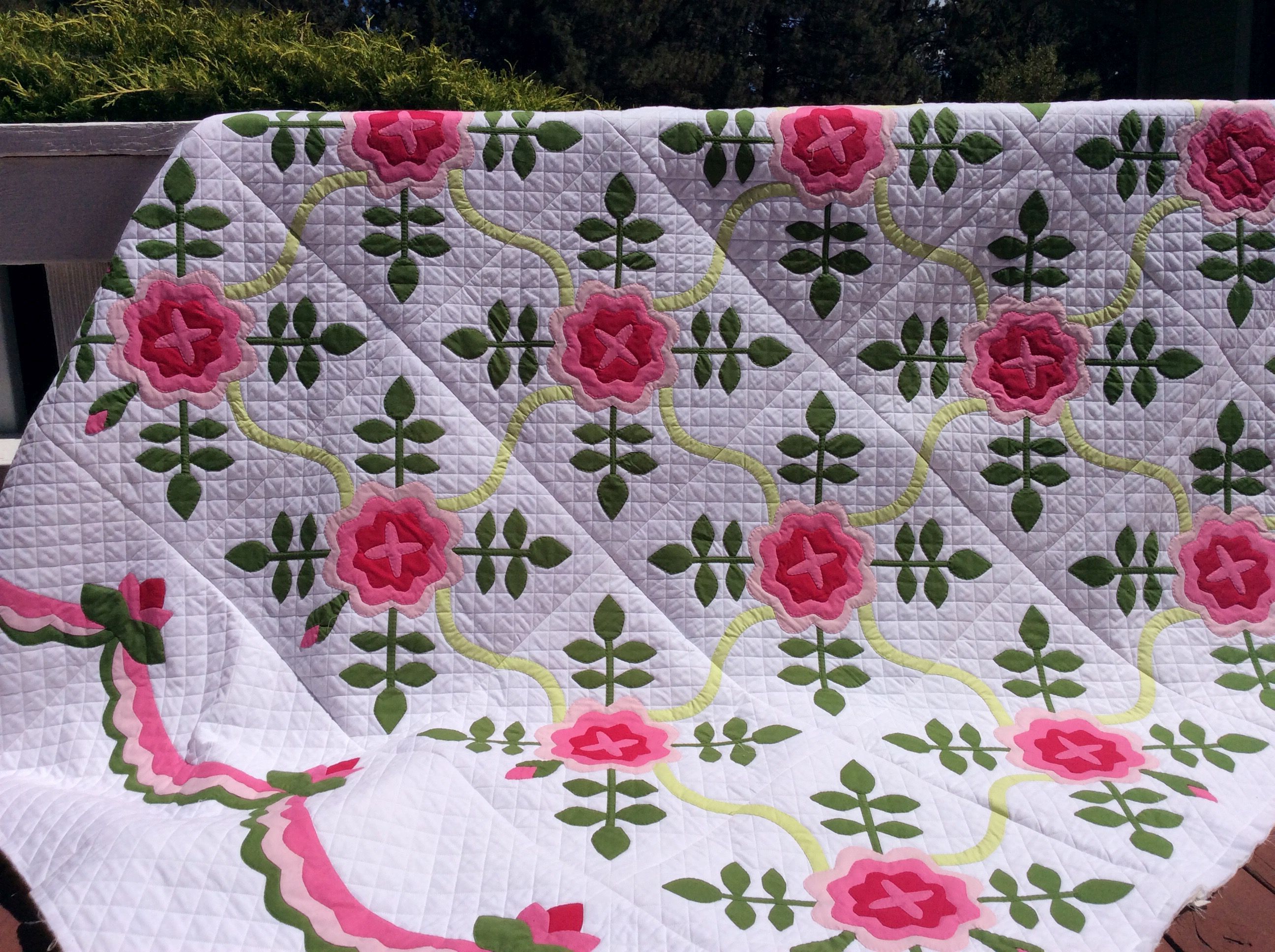 With the feeling that quilting should be fun, out-of-the-box thinking, and a desire for a creative challenge, Mattie started Quiltsmart  in 1994 based on using printed fusible interfacing to make quilting easy with no curved or inset piecing!
Between being a mom of 3 great young adults, and a new grandma, and running the business, she also loves traveling.  She has taught the Quiltsmart methods in Germany, the Netherlands, Mexico, Spain, and around the United States. She also enjoys inline skating, quilting, sewing, paddle-boarding, playing scrabble, 4-day work weeks, and anything chocolate.
Mattie and her husband Steve, (aka "flannel-boy")  travel together giving quilting seminars, classes and retreats and enjoy delivering the message that quilting should be fun, and relaxing – and with modern methods it can be!
________________________________________________________________________________________________
Sunflower Pillow
Friday July 21, 2017 9am-11:30am and 2:30-4:30.    Learn the tips and tricks to make the beautiful Marie Webster quilts easily.  You will be amazed how fun and addicting it is to make these patterns! New technique added to Sunflower class:  raw edge (super easy!).   See samples in class and decide then if you want raw edge or turned finish. Class Kit: $20, includes pre-quilted pillow fabric, Quiltsmart Interfacing Panel,  RJR fabric, & YLI Highlights Braid. Kit fee will be payable in class. This is an all-day class with a break for lunch.

Supply list coming soon...
Click here to register for Sunflower Pillow
________________________________________________________________________________________________
Marie Webster Quilts Made with Modern Methods
Thursday, July 20, 10:30-11:30.    Mattie, President & Founder of Quiltsmart, will present a "Talk & Trunk Show" of Marie Webster Quilts made with Modern Methods.  From fabric selection to binding, Mattie will give tips and hints to create these quilts with our modern machines, methods and materials.  Come and be inspired! Free pattern for all who come!
Click here to register for Marie Webster Quilts Made with Modern Methods
Following the Trunk show, the Hostess House will offer a buffet luncheon; two entrees, one vegetable, soup, salad, dessert and beverage all to be enjoyed in the elegance of The Hostess House.
Click here to register for Hostess House Luncheon
________________________________________________________________________________________________