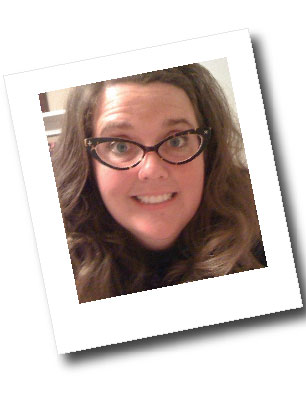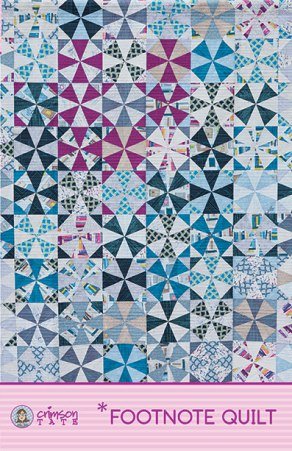 Heather Givans is a creative force; fabric store owner, fabric designer, quilt designer, national instructor, artist, and art educator. Heather creates community wherever she goes. Crimson Tate :: Modern Quilter was born out of an obsession with creating non-traditional quilts from contemporary, modern, and repurposed vintage fabrics. Engineered by Heather Givans, Purdue University graduate of Art History, Art Education, and Fine Arts (Printmaking), Crimson Tate quilts are good design coupled with an attention to detail and craftsmanship.
Heather learned to quilt when helping her mother fulfill a 30-year dream of learning to sew. Together, the two of them set off to quilt camp in the heart of the Midwest, where Heather fell in love with fabric, texture, patterns, and an amazing sea of sewers who possessed an endless wealth of sewing knowledge. With a hot cup of coffee on hand – maybe a little too much cream – and some great folk tunes, Heather began working on new designs in her basement located near Lake Superior in Duluth, MN (ya sure, you
betcha). There, she enjoyed inspiration from the beautiful scenes surrounding her.
Today, Heather designs fabric for Windham Fabrics, works on new pattern designs, giggles contagiously, and teaches sewing with her energetic friends and staff among the hustle and bustle of Downtown Indianapolis, Indiana. Crimson Tate is an awesome fabric store that offers quality fabrics, patterns, notions, and sewing classes at 845 Massachusetts Avenue
_______________________________________________________________________________________________
*Footnote Quilt
Saturday, July 21, 9:00pm-4:00pm. Sometimes the best and most important information is found in the footnote. In this workshop, you'll create one block with no curves, but the final result will be gorgeous and unforgettable.  It's like magic.  In this six-hour workshop, basic block construction, understanding contrast and color, and creating multiple blocks will be accomplished as well as delving deeper into controlling the quilt via color and contrast, manipulating the blocks, making the final version even more sophisticated. There will be a one hour break for lunch.

Click here to register for *Footnote Quilt workshop
________________________________________________________________________________________________