Train Depot Progress!
We, at The Quilters Hall of Fame, are very excited about the progress being made on the Train Depot AKA The Arnold Savage Education Center.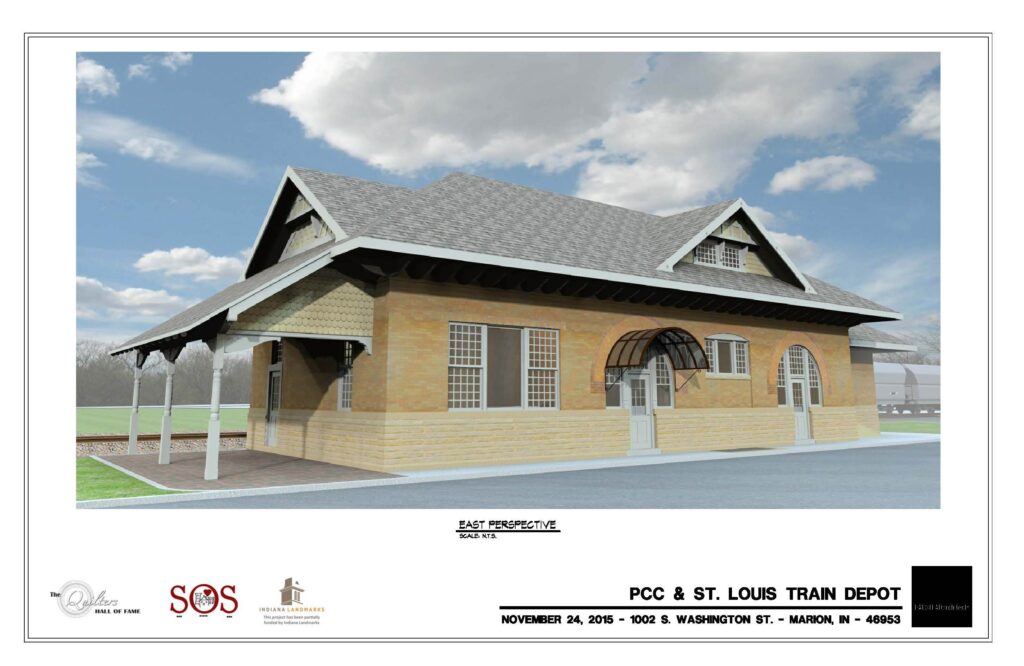 We have been focusing on the exterior of the building and getting it sealed against the weather. A new roof was installed. Two new custom doors fashioned out of solid cherry wood to match the original doors have been installed. New gutters have been hung and additional windows are on site ready to be installed. Painted surfaces have received a new coat of paint and security lights have been installed. Here are some before and after photos: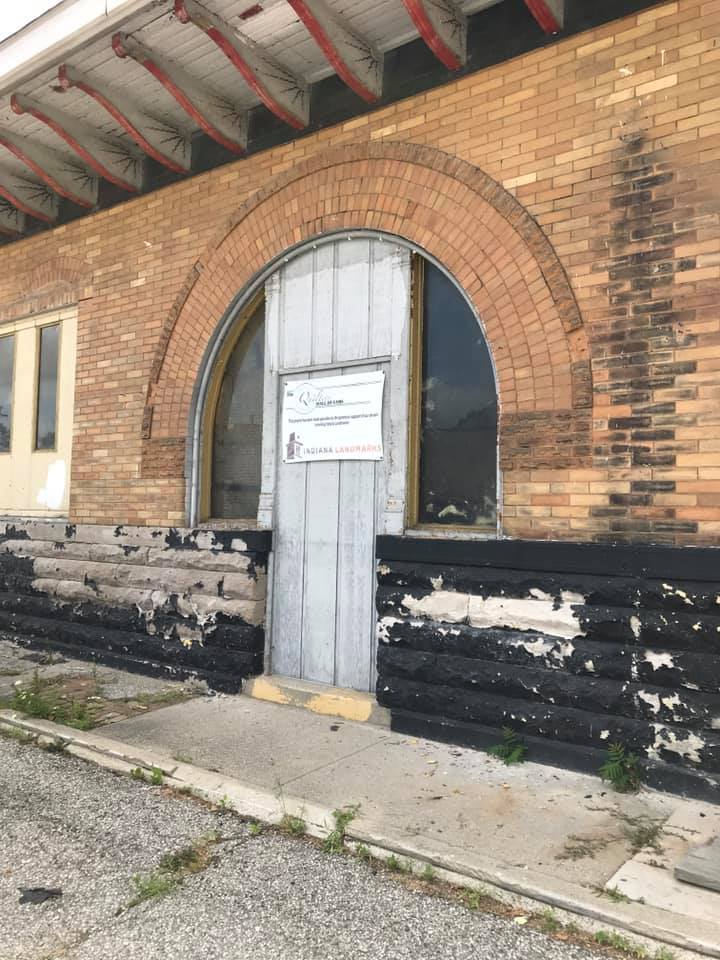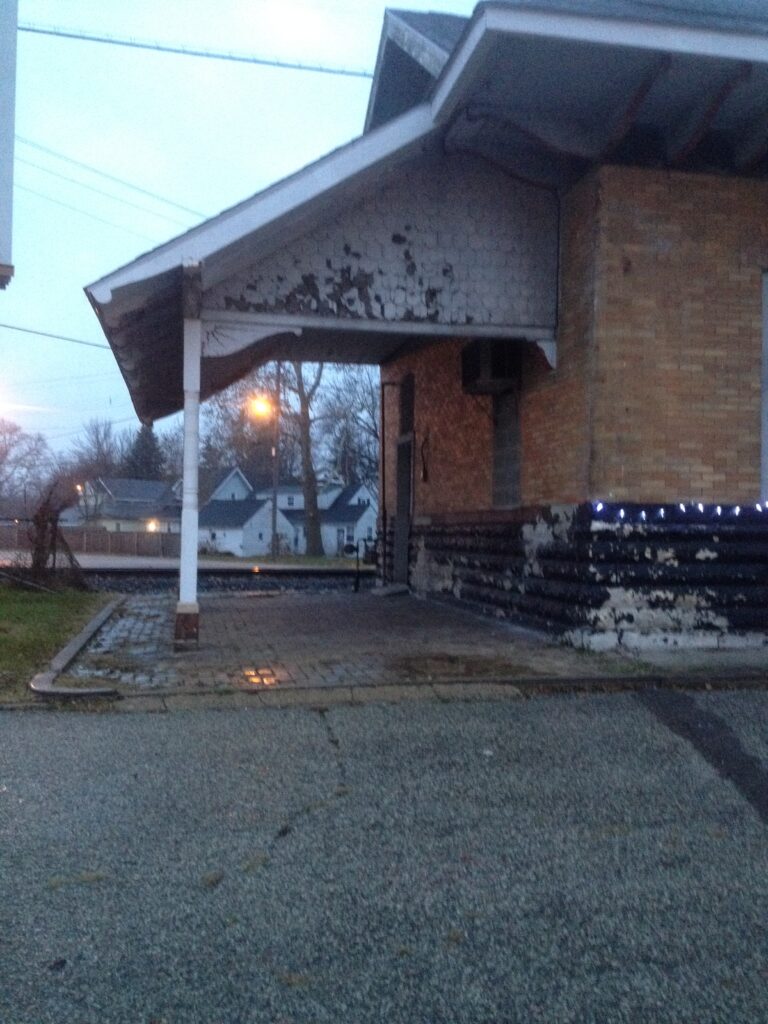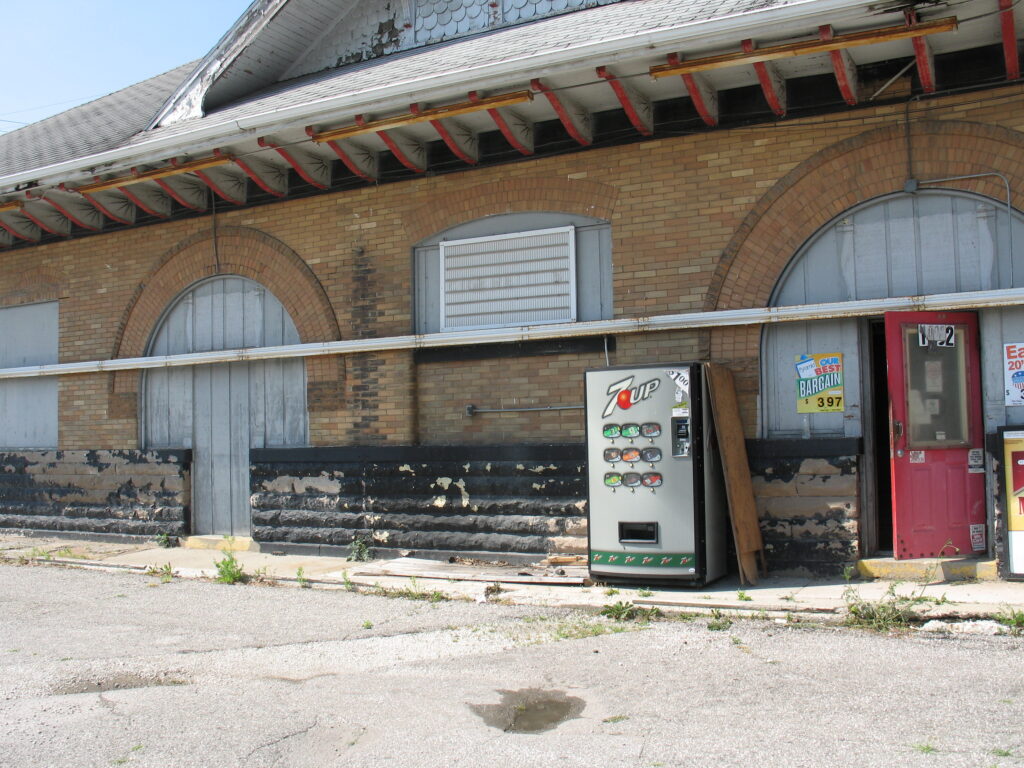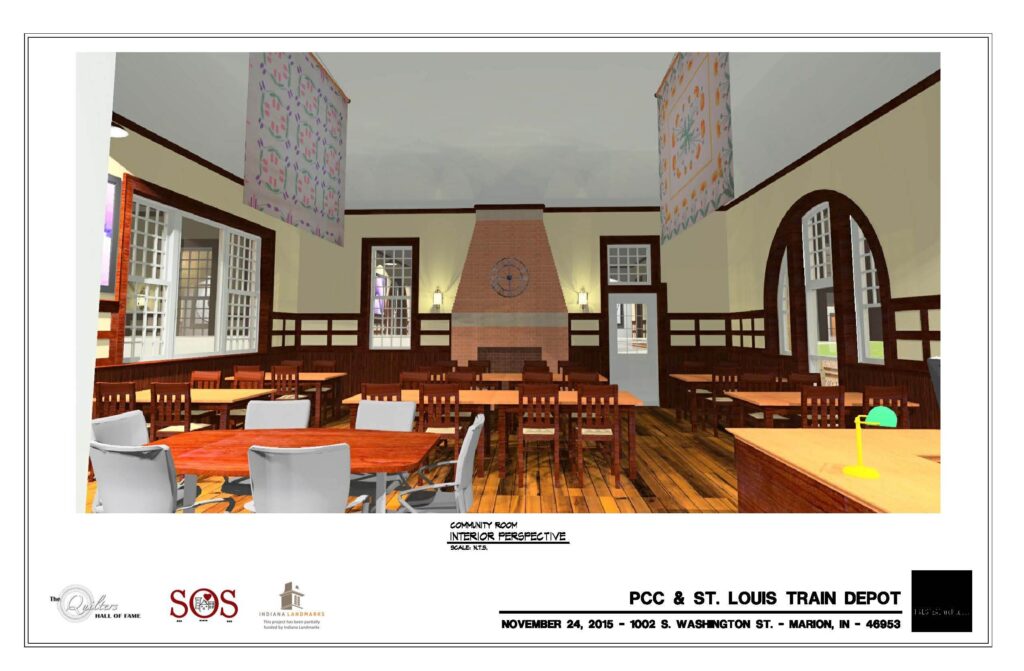 On the interior lots has been happening too… we had a hazardous materials evaluation and remediation. The main rooms of the building received a white-wash coat of paint which really cleans up the look of the interior.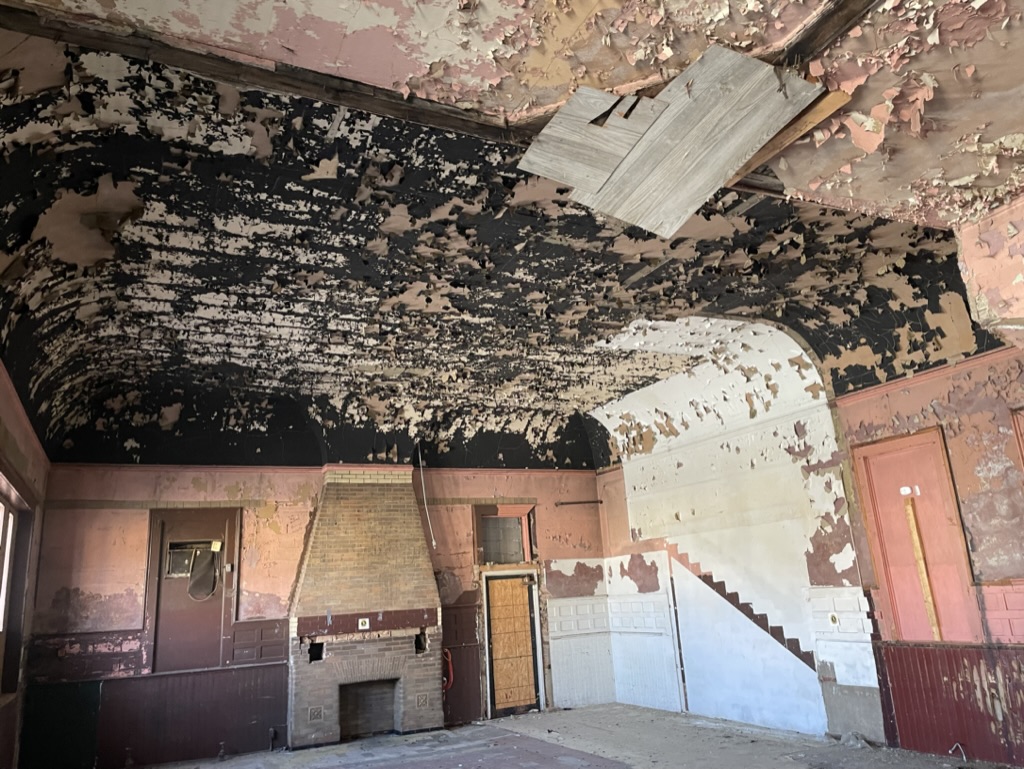 As we move forward, we are thankful that Indiana Historical Society has awarded us a Heritage Support Grant to help us with a new Heating, Ventilating, Air Conditioning system for the building. Heritage Support Grants are provided by the Indiana Historical Society and are made possible by Lilly Endowment, Inc.
Stay tuned for further progress!