The Quilters Hall of Fame is excited to announce our honoree in 2024 will be
Katie Pasquini Masopust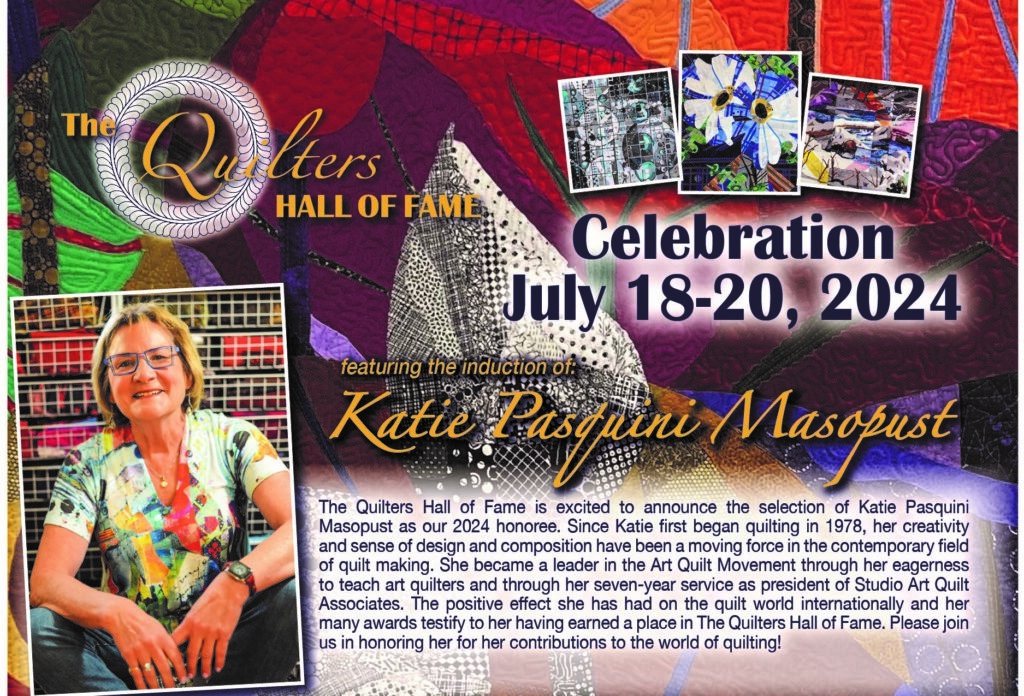 ---
Our current exhibit:
Elly Sienkiewicz: 2023 Honoree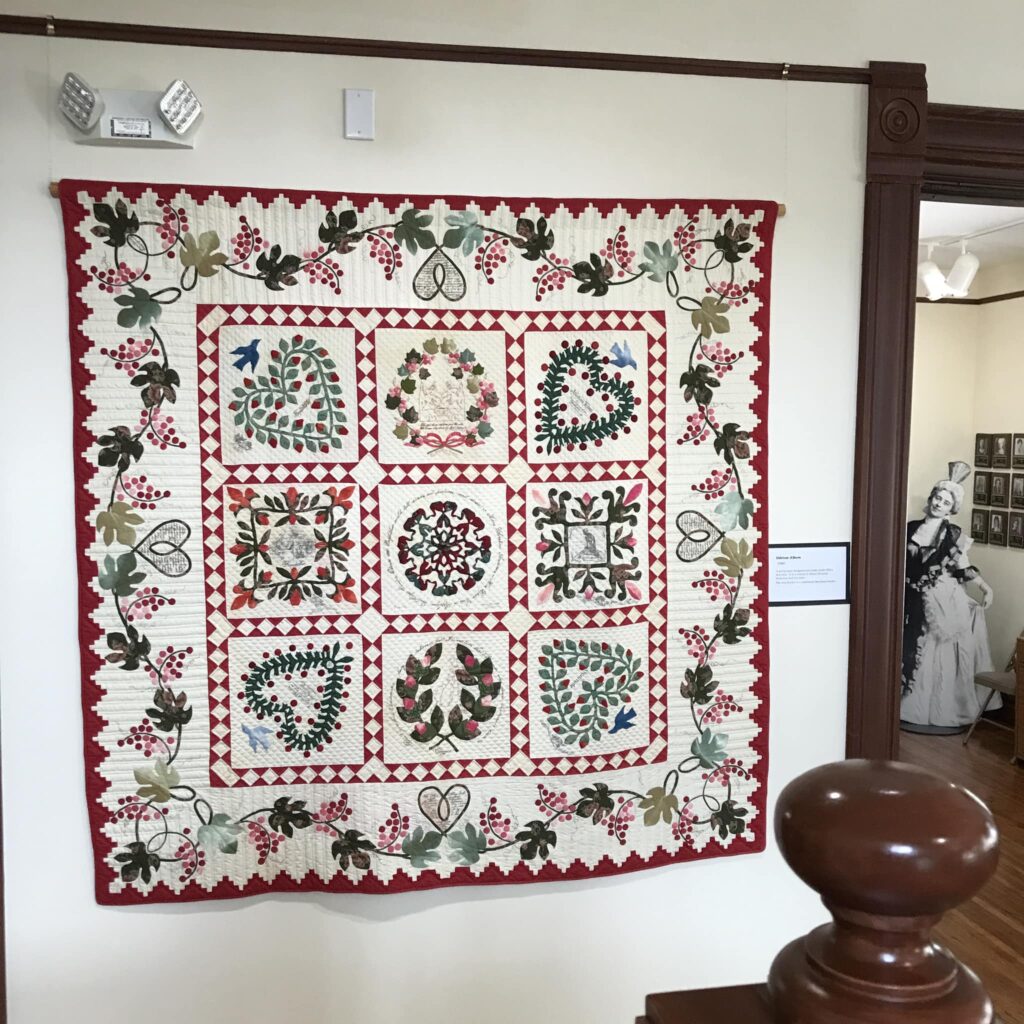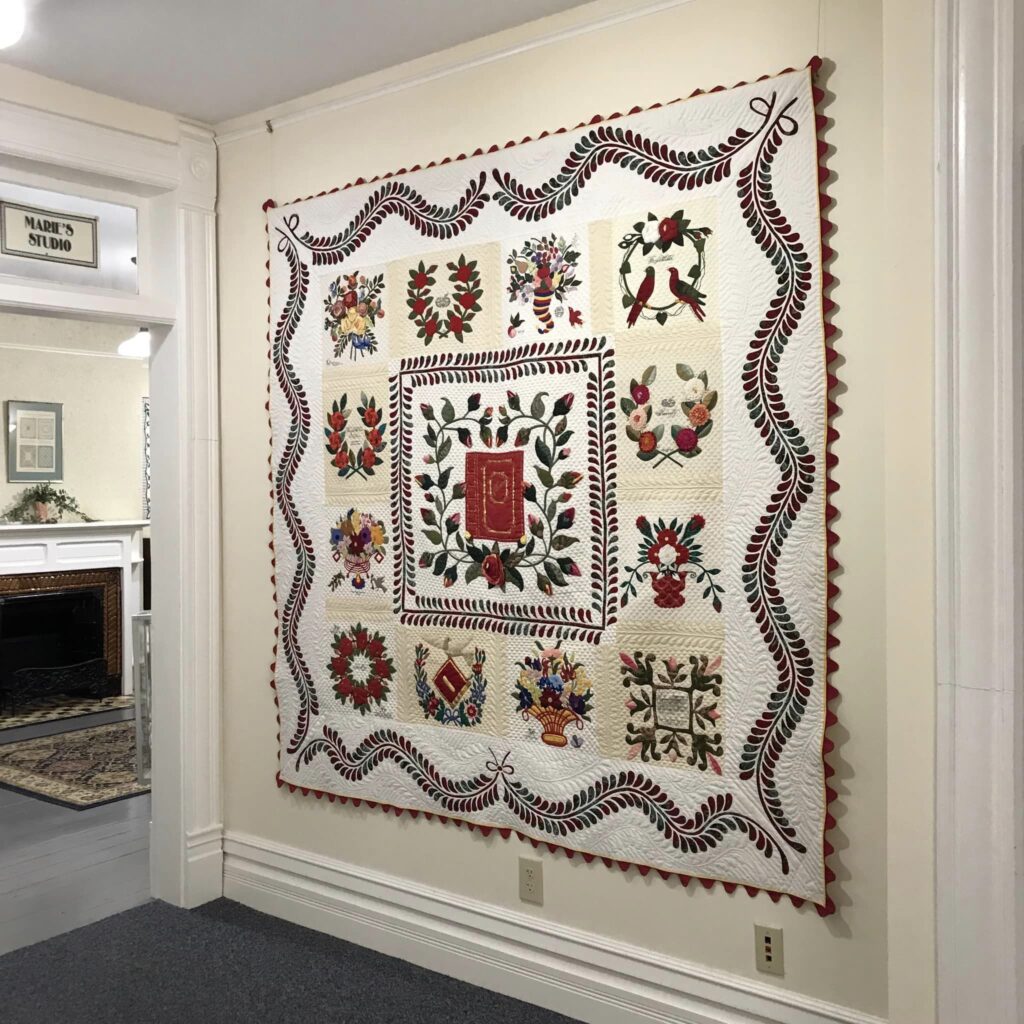 Elly Sienkiewicz' quilts are now on display at The Quilters Hall of Fame in Marion, IN! These quilts were made in the spirit of the original Baltimore Album Quilts, whereby many women worked together to make the quilts. Elly laid out the blocks as she wanted them to be and asked her students or other quilters to make the blocks. There are little things about each quilt that are a part of Elly's life. On most of the blocks she either altered a classic block or she designed a unique block in order to reflect her own life. She encourages all quilters to put into their quilts the emblems of their lives.
These quilts will be on display now through September 30, 2023 at The Quilters Hall of Fame, 926 S Washington Street, Marion, IN. Please stop in and be inspired for your own quilts!
---
The videos below were recorded at Celebration 2023 during Elly's Gallery Talk and Induction Ceremony.
---
We are very excited with the progress that is being made on The PCC & St. Louis Train Depot! Custom made front doors have been installed and 13 additional new windows are on site, ready to be installed! We also have raised the money for a new HVAC system to be installed! Thank you for your support in this project.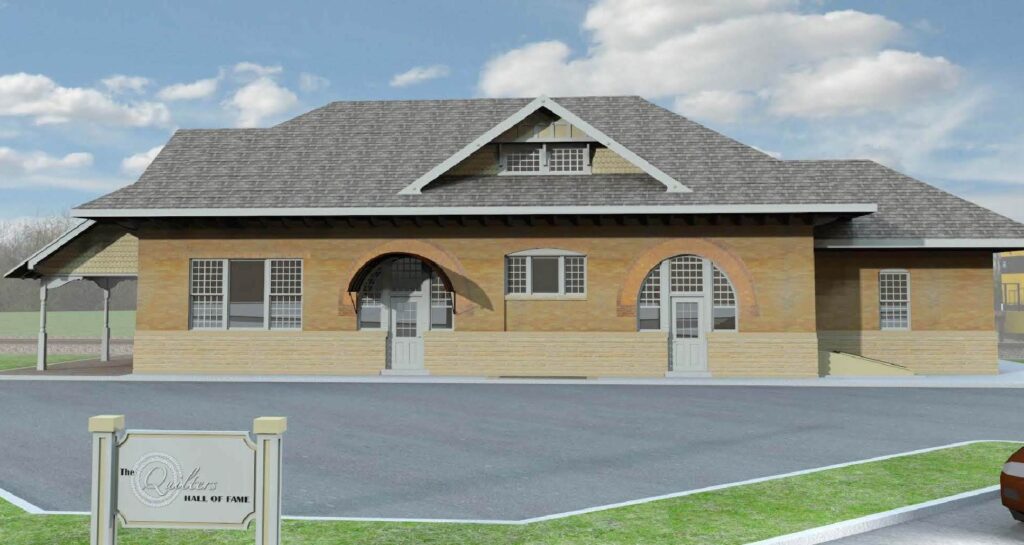 ---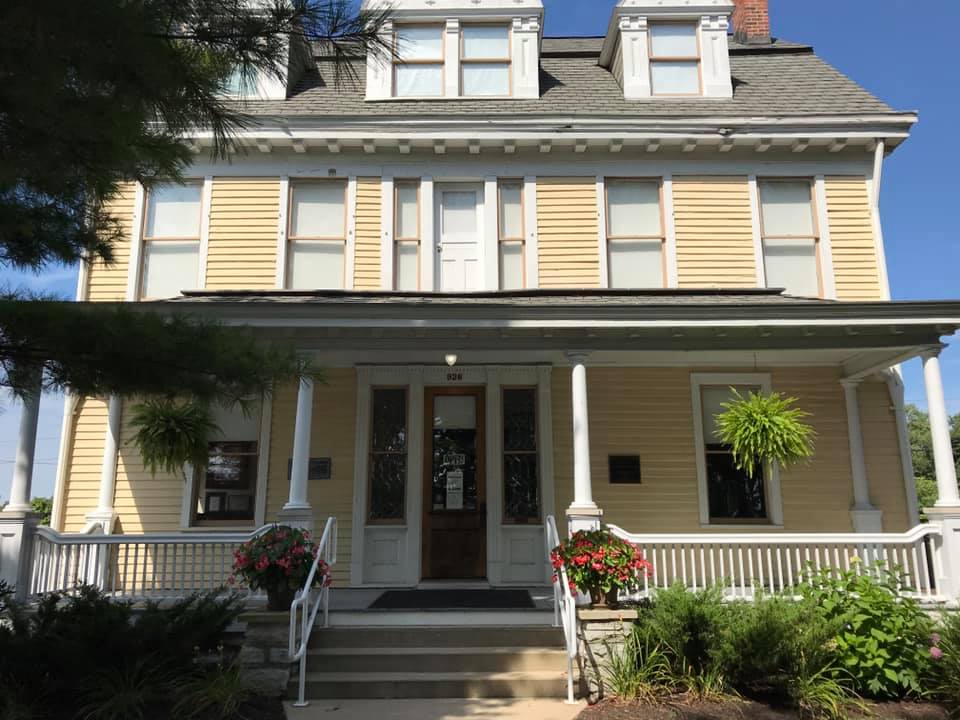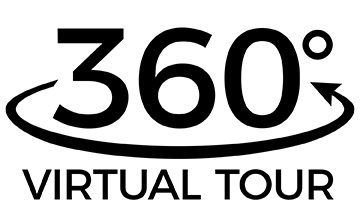 Click here to view a Virtual tour of The Quilters Hall of Fame
---