By Anne Girod Foster
Jean Wells is known nationally not only as a designer and quilter, but also as an author, television personality, teacher, and extremely successful entrepreneur, credited with starting the famous outdoor quilt show in Sisters, Oregon.
Jean graduated from Redmond (Oregon) High School and then from Oregon State University in 1965, with a B.S. degree in home economics education. In 1969, she earned an M.S. in guidance and counseling from Portland State University. She then taught home economics at Beaverton High School. Jean first became interested in quiltmaking when she was searching for a project for her high school class. The geometric shapes of patchwork, she thought, would be a perfect way to include math in the project of making pillows. her lifelong love of patchwork and quilting was born!
In 1975, Jean and her family moved to Sisters, a small 1880s-style town, with a population at that time of only a few hundred. Jean used her $3400 teaching retirement money to open a small quilt shop, The Stitchin' Post, one of the first in America. Her grandmother, who taught her to sew had a pharmacy in the same location in the 1930s. When Jean decided to hang twelve quilts outside her store on a summer Saturday, including some made by her grandmother, that was the start of the Sisters Outdoor Quilt Show. A few years later, the newly formed East of the Cascades Quilters Guild began helping with the show, which has continued to grow to the present day. From the showing of those few quilts, the Sisters Outdoor Quilt Show has become the world's largest outdoor quilt show. In 2009, it displayed some 1300 quilts from twenty-eight states, Canada, the United Kingdom, Japan, Ireland, and Rwanda. The show was founded to encourage quilters of all levels of experience, and continues to do so, for the quilts are neither juried nor judged. Quilts wrap downtown, hung on storefronts, fences, walls, and buildings. Volunteers make it successful, spending some three thousand hours hanging the quilts, hosting the event and then taking down the quilts in the late afternoon of the same day.
Busloads of quilt enthusiasts come from all over the world. Traffic is rerouted away from the center of town so everyone can saunter, take pictures, and admire the quilts. An estimated twenty thousand people visit Sisters on the second Saturday of July each year, where they enjoy this visual feast of beautiful quilts.
The week before the outdoor show, the Around the Block Fiber Arts Stroll brings people to Sisters' stores and galleries to see some thirty local fiber artists demonstrating their craft. And the whole week prior to the show, the Quilter's Affair, launched in 1978, now holds more than eighty classes for as many as 1600 quilters. Among the teachers have been Quilters Hall of Fame honorees Jinny Beyer, Ruth B. McDowell, and Georgia Bonesteel. Other teachers have included Gwen Marston, Freddy Moran, Joen Wolfrom, Katie Pasquini Masopust, Velda Newman, and Jane Sassaman.
Jean's dedication to her community is displayed as she hires local high school students to help with the events and invites local churches, clubs, and organizations such as hospice to arrange events and booths to raise money. In all, these activities bring more than three million dollars annually into the economy of Central Oregon. She has truly made the tiny town of Sisters a major tourist destination.
Jean says, "It has been my privilege to help grow this event, and I have long been delighted with the benefit it brings to the community. I am pleased that we have been able to establish the quilt show as a nonprofit organization, hire staff and develop plans to sustain the event long into the future."
Jean stays on top of the fast-changing retail business by answering the changing needs and desires of her customers. The store website not only features classes, fabrics, and teachers, but also offers free patterns online.
Even before Jean opened her quilt shop, she designed and sold quilted items. She continues to be a prolific designer and teacher of many quilting techniques and styles. Her designs often feature landscape elements: rocks, trees, and flowers. Recently, she has been experimenting with freehand cutting and detail piecing. In 2000, she won the Imagination Award in the Millennium Quilt Contest.
Jean believes in the importance of studying the history of quilting, the preservation of fabrics and quilts, and the need for continuing education of others to ensure that the art and study of quilting be honored. Her lectures and classes always stress not only new techniques and design but also the study of those of previous years.
Jean Wells has been teaching quilting for thirty-six years and has had an impressive number of titles published, mainly by C&T Publishing Company. She has authored twenty-seven quilt and pattern books, including some coauthored by her daughter Valori Wells Kennedy, who is now her business partner. Jean has also written extensively for magazines, has lectured and taught quilting classes worldwide, and has appeared on numerous television shows. Her workshops on "Quilting Inspirations" and "Tips on Running a Successful Quilt Shop" are especially popular.
Jean is very active in community organizations like the Sisters Chamber of Commerce, the Sisters School Board, and the Oregon State Small Business Development Board, where she often teaches classes. She has taught workshops nationwide, not only in quilting, but also to share her expertise and to encourage other shop owners. "The foundation of my business is education," emphasizes Jean in her Quilt Market business classes. Jean has received many well-deserved honors. In 1997, she was the first person inducted into the Primedia Independent Retailers Hall of Fame. Her shop was the first to be featured in the premier issue of American Patchwork & Quilting, in an article called "Top Ten Shops." In 1998, she received the Michael Kile Award for Lifetime Achievement, honoring commitment to creativity and excellence in the quilting industry. The Sisters Chamber of Commerce named the Stitchin' Post "Business of the Year" in 1999 and Jean received their "Citizen of the Year award in 2007.
Jean's pride in her profession, her skill in sharing knowledge, her commitment to community service, and her significant ethical vision are some of her outstanding qualities. Literally thousands of people have been positively influenced and inspired by Jean during her life. An educator at heart, Jean is an outstanding example of what is happening in the quilting world today- designing and making innovative creative art while preserving our past and recognizing that today's events will become "our past history" in time.
Photos courtesy of Jean Wells
"What an amazing journey it has been, being in the quilting business for thirty-five years. I love what I do! It is never ending- one idea just leads to another. 'Engaging the creative spirit' is the very best part."
Jean Wells
Stitchin' Post Class Schedule
Spring/Summer 2010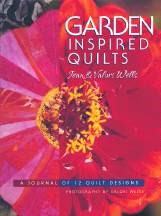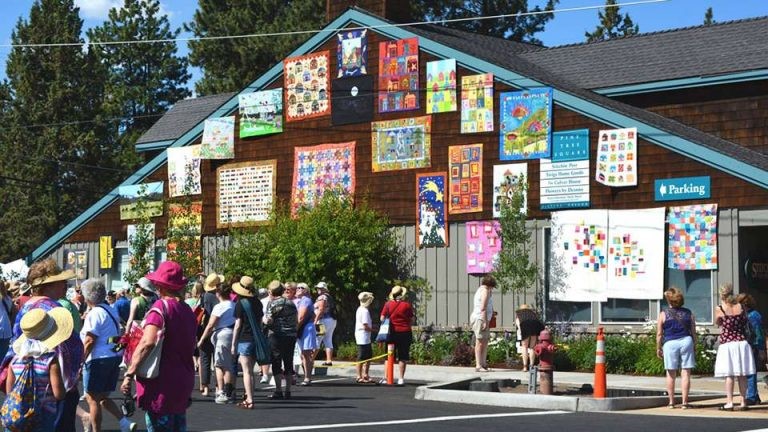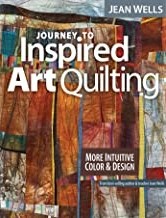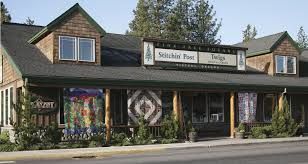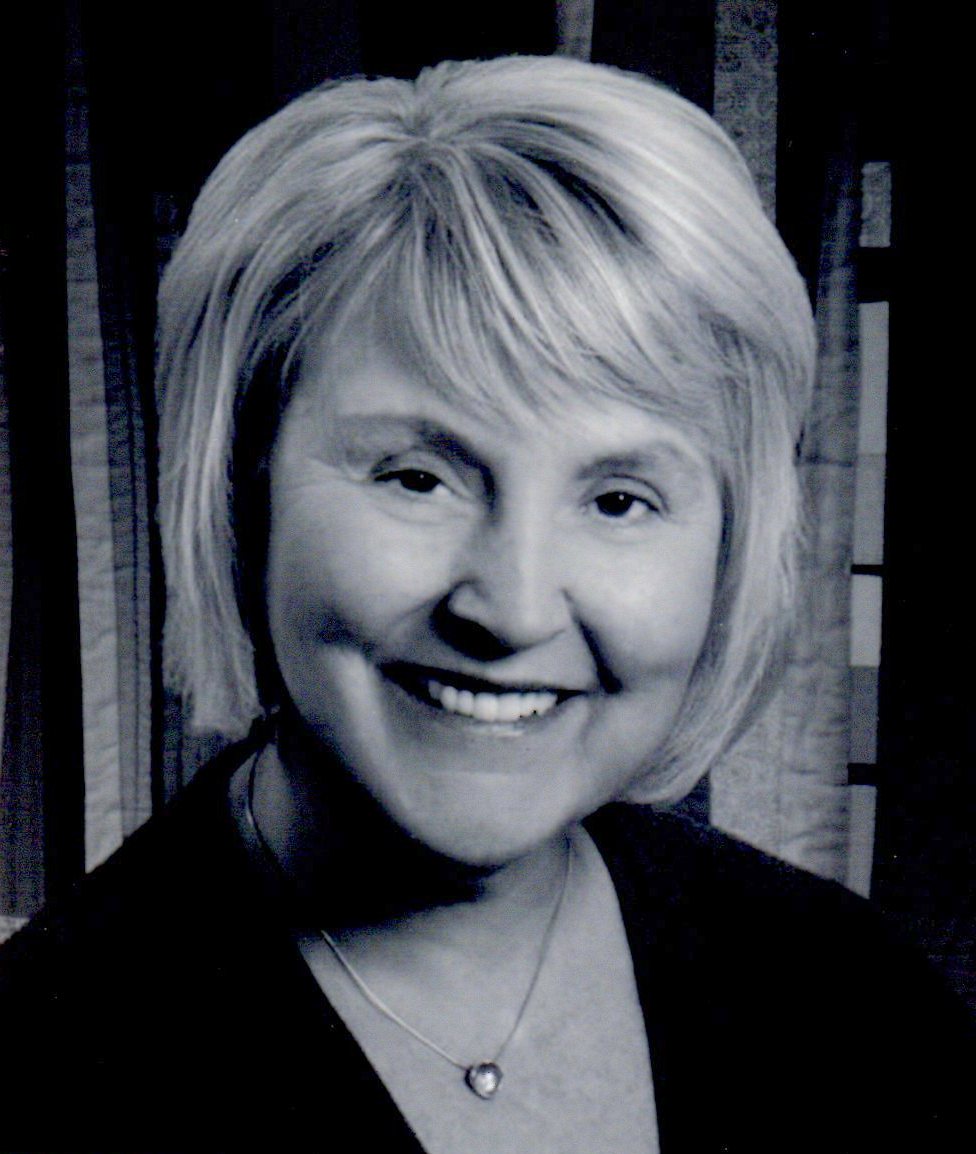 Selected Reading
Wells, Jean. Fans: A Collection of Quilt Designs and Inspirations. Concord, CA: C&T Publishing Inc., 1987.
-----. Intuitive Color & Design: Adventures in Art Quilting. Concord, CA: C&T Publishing Inc., 2009.
-----. Machine Applique Made Easy: A Beginner's Guide to Techniques, Stitches, and Decorative Projects. Concord, CA: C&T Publishing Inc., 2005.
-----. Portraits from Nature: 35 Studies of Dimensional Quilts. Concord, CA: C&T Publishing Inc., 2006.
Wells, Jean, and Valori Wells. Along the Garden Path: More Quilters and Their Gardens. Concord, CA: C&T Publishing Inc., 2001.
-----. Through the Garden Gate Quilt Book. Concord, CA: C&T Publishing Inc., 1992.