Bets Ramsey's distinguished career reflects her multiple roles as fabric artist, educator, writer, and exhibition curator over a period of more than fifty years. Her fabric art has appeared in 42 solo exhibitions in museums and galleries throughout the Southeast and beyond and has been represented in more than 160 other juried and invitational exhibitions of quilts, crafts, and art. In addition, she has curated 56 exhibitions of quilts and crafts for art galleries and museums. Her love of quilts is also evident in her written work, including four books, six research papers, five museum catalogs, and numerous articles and reviews.
Betty June Miller was born in Chattanooga in 1923 and lived in Tennessee until 1928, when her family moved to Oak Park, Illinois. While in the fifth grade, she received praise for her drawing and painting projects and decided to make art her career. Observing her mother's interest in crafts, Bets experimented with a variety of needlework skills. She started a Grandmother's Flower Garden quilt in 1938, put it aside for other interests, and finished it thirty-four years later. She graduated from Oak Park-River Forest Township High School in 1941, and that summer she and a friend, having taken classes in advanced tailoring and clothing design, set up a dressmaking business in the Miller's dining room.
Her family moved back to the Chattanooga area in the fall of 1941, and Bets enrolled at the University of Chattanooga. Her education was put on hold for several years by marriage, the birth of a daughter, and divorce. Bets returned to Chattanooga and graduated with a B.A. with honors in art in 1950. The following year she married Paul Ramsey, whose rising career as a poet and literary scholar resulted in a series of moves around the country. Between 1951 and 1964, the family lived in ten different houses in five states. During these years, while raising their four children, Bets also maintained an art studio at home, taught art classes and exhibited her stitchery and fabric collages.
In 1966, the family returned to Chattanooga to stay, and Bets found additional opportunities to teach and to exhibit her work. She remembers the summer of 1967 in particular as her "coming of age" as an artist. While her husband did research in Washington, D.C., Bets and the children rented a cottage on Great Cranberry Island, off the coast of Maine. They all participated in the local crafts fair, and Bets exhibited her work alongside that of several recognized artists. "My artwork had achieved a certain amount of success on Cranberry, and I thought perhaps I, too, could become recognized as an artist."
In 1968, George Cress, the chair of the art department at the University of Chattanooga, invited Bets to teach a class in design. Bets found this a satisfying experience and, at the age of forty-seven, decided to go back to school to get a master's degree in crafts from the University of Tennessee. For a seminar with Marian Heard, Bets selected quiltmaking from a list of research topics, never imagining where this would lead her. She studied all the quilt books in the library, and she interviewed relatives about her grandmother's quilts. "When I touched the quilts, the past and the grandmother I had never known became very real. It was the beginning of a new career I would follow for the rest of my life: making quilts and wall hangings; writing, teaching, and lecturing about them; and curating quilt exhibitions."
In 1974, Bets began teaching quiltmaking classes at the Hunter Museum. That year, the museum director asked her to plan public programs in conjunction with the local showing of Jonathan Holstein and Gail van der Hoof's landmark exhibition, The Pieced Quilt. The resulting Southern Quilt Symposium was the first public seminar devoted to quilts.
As an annual event through 1991, the symposium emphasized quilts as art in a museum setting. For each of these events, Bets was in charge of the exhibition, presentations, and registration, as well as refreshments. The local community assisted in housing those who traveled to attend the symposium. This was important because it was at the beginning of women traveling and staying overnight to pursue their study of quilt history. Annual thematic exhibitions featured the work of contemporary fabric artists and quilts of the era, including Michael James, Nancy Crow, Georgia Bonesteel, and Hazel Carter.
In 1980, Bets attended the inaugural meeting of the American Quilt Study Group and presented a paper, "Design Invention in Country Quilts of Tennessee and Georgia." She thus became one of the founding members of AQSG and served on the board of directors from 1983 to 1989.
Bets co-directed (with Merikay Waldvogel) the Quilts of Tennessee documentation project, 1983 to 1987, which resulted in a traveling exhibition, a book, and many spin-off lectures, exhibitions, publications and consultancies. Her articles for the annual AQSG publication Uncoverings were often written to provide depth and balance to subjects of topical interest.
From 1980 to 1998, Bets wrote a weekly column, "The Quilter," for the Chattanooga Times. Each column featured a quilt pattern, typically connected with a recent book, exhibition, or other event. The columns not only delighted local readers and quilt friends over the years, but the compilation of these approximately nine hundred items (now in the AQSG Special Collection at the University of Nebraska-Lincoln, Love Library) formed a weekly journal of quilt-related interests through much of the late twentieth century.
Throughout her career, Bets has maintained a presence in both the craft and the quilt worlds, negotiating a path between the extremes of these often mutually exclusive populations. She was a founding member of the Tennessee Association of Craft Artists in 1965 and is a member of the American Crafts Council and other art and craft organizations. In 2009, Bets received the Tennessee Governor's Award in the Arts for her achievements as an artist and her contributions to the practice of quiltmaking and its history.
Following the death of her husband in 1994, Bets sold her house in Chattanooga and moved to a roomy condominium in Nashville. Pondering how to direct her professional career, she decided to make her own artwork her first priority. "Finally I could see myself as an artist," she says. "I began to understand that in the past I had refused to claim the title and take the responsibility for living it. Now I know that I am an artist and that is my work. I will continue to curate exhibitions, to write articles, and give lectures because that is what I do, but my studio work comes first."
During the summer of 2003, a retrospective exhibition, Stitched from the Heart: Fiber Art by Bets Ramsey, featuring forty quilts and wall hangings spanning as many years, was shown at East Tennessee State University and Belmont University. Bets's work is characterized by a subdued yet exuberant elegance of color and pattern and a careful attention to refined technique, reflecting both her formal training in design and her love of historic textiles.
Beginning her career at a time when being a woman, an artist and a quilter garnered little public honor, Bets Ramsey seems to have arrived at the heart of her life's work after years of meaningful preparation, all while maintaining close ties to family, friends, church, and community. She continues to add to an already impressive legacy of artistic creation, published research, and perhaps most notable of all the gift of her friendship and encouragement to a generation of quilters and scholars.
By Laurel Horton
"When I touched the quilts, the past and the grandmother I had never known became very real. It was the beginning of a new career I would follow for the rest of my life: making quilts and wall hangings, writing, teaching, and lecturing about them, and curating quilt exhibitions."
Bets Ramsey, "Naming a Life: An Autobiography," unpublished manuscript in the author's collection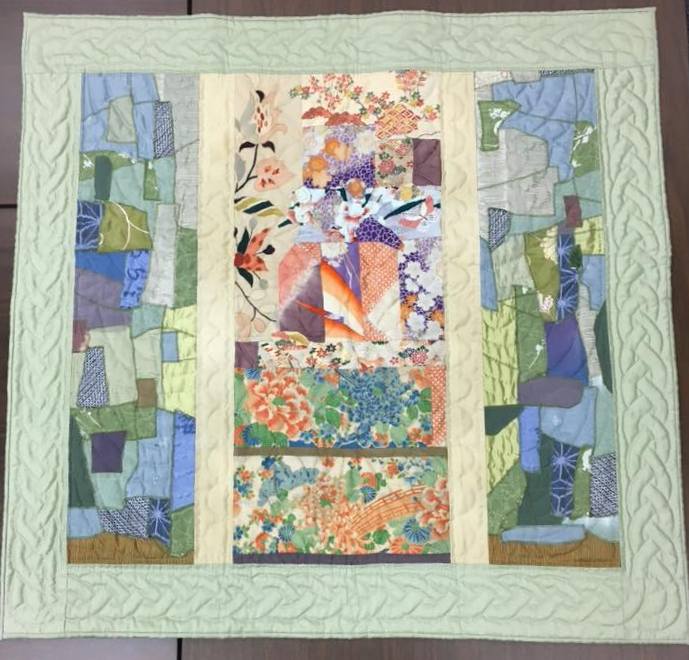 Valley of Forgotten Dreams
Bets Ramsey, 2013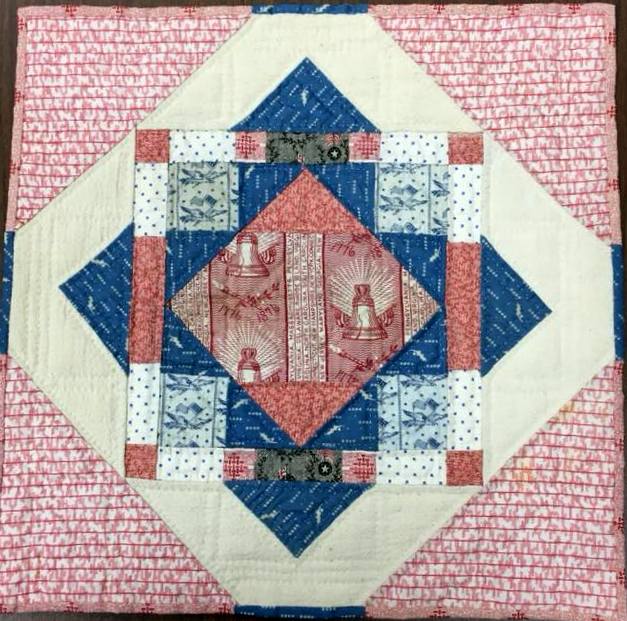 Centennial Challenge Quilt
Bets Ramsey, 1994
Florence Peto bought a quilt top made of Centennial prints, took it apart & divided it with Bertha Stenge, Elizabeth Richardson and herself. She challenged each to make a quilt. This quilt came from Elizabeth's scraps and was made by Bets Ramsey.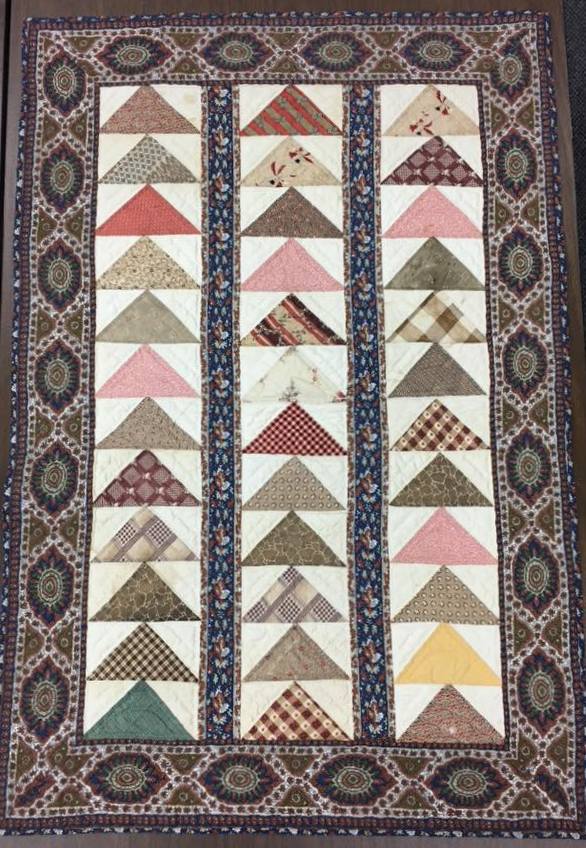 Wild Goose Chase
Bets Ramsey, 1994
Pieced strips were given to Elizabeth Richardson by Florence Peto and received by Bets Ramsey in February 1994. Pieces were bleached, repaired and assembled with border print, c. 1975 and quilted in 1994.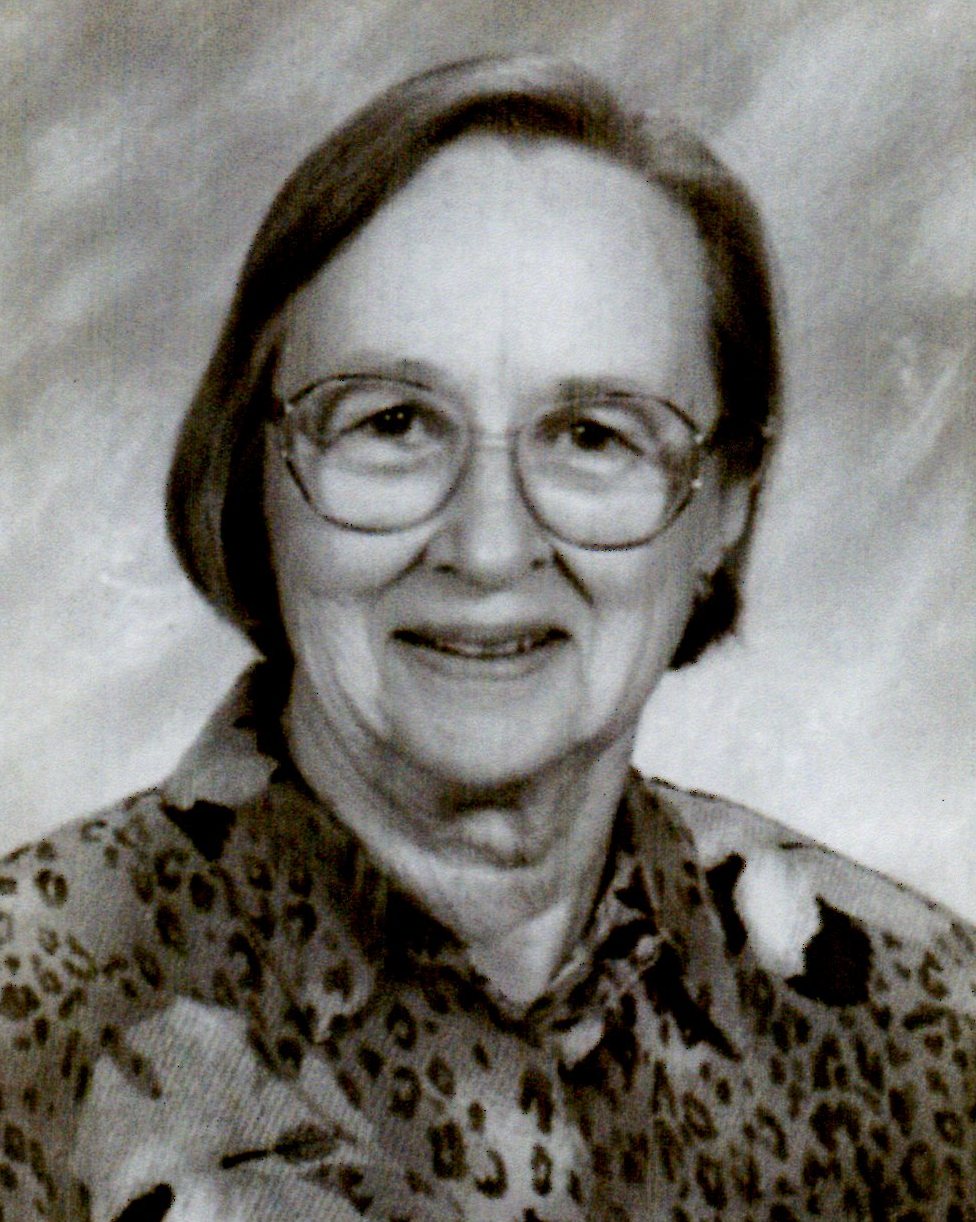 Selected Reading and Viewing

Quilt Alliance. (January 6, 2022). Quilters' Save Our Stories (QSOS) Interview with Bets Ramsey and Merikay Waldvogel . YouTube. https://www.youtube.com/watch?v=9KW6lCCgNKM&list=PLXsBpWjk3xVCTzucHkrU3ly5NlLa7mW3f&index=3
Ramsey, Bets, "Art and Quilts: 1950-1970." Uncoverings 1993. San Francisco: American Quilt Study Group, 1994.
--------. "The Land of Cotton: Quiltmaking by African-American Women in Three Southern States." Uncoverings 1988. San Francisco: American Quilt Study Group, 1989.
--------. Old and New Quilt Patterns in the Southern Tradition. Nashville: Rutledge Hill Press, 1987.
--------. "The Quilter." Weekly column, Chattanooga Times, 1980-1998.
Ramsey, Bets, and Gail Trechsel. Southern Quilts: A New View. McLean, VA: EPM, 1991.
Ramsey, Bets, and Merikay Waldvogel. The Quilts of Tennessee: Images of Domestic Life Prior to 1930. Nashville: Rutledge Hill Press, 1986.
--------. Southern Quilts: Surviving Relics of the Civil War. Nashville: Rutledge Hill Press, 1996.