Noted psychiatrist and author Dr. William Rush Dunton Jr. possessed an insatiable curiosity, wide-ranging interests, and a delightful sense of humor. He is best known to quilters for his book Old Quilts, which he published himself in 1946. The volume, the result of thirty years of research, remains a valuable source of documentation on Maryland and Baltimore Album quilts. Because he had a great respect for history and needlework skills, he encouraged an appreciation of quilts as valuable records of the past and quiltmaking as a worthy activity for the modern woman.
Born in 1868 in Chestnut Hill, Pennsylvania, William Rush Dunton was named for his bachelor uncle, a prominent Philadelphia physician. His parents, Jacob and Annie Gordon Gemmill Dunton, greatly influenced his path through life; his father was a pharmacist and inventor, and his mother had studied at the Philadelphia School of Art Needlework.
Dunton received his higher education at Haverford College, earning a B.S. degree in 1889 and an M.A. in English literature in 1890. After receiving his medical degree from the University of Pennsylvania in 1893, he became engaged to a nurse, Edna Hogan, and moved to Baltimore to join the staff of the Sheppard Asylum (later known as the Sheppard and Enoch Pratt hospital) as a psychiatrist. He and Edna were married in 1897 and had two sons and a daughter.
Dunton stayed at the hospital for twenty-nine years, eventually becoming the director of occupational therapy. From 1924 to 1939, he was medical director of Harlem Lodge, a private sanitarium near Baltimore. From 1906 to 1942, in addition to his hospital work, he was an instructor in psychiatry at Johns Hopkins University. A great organizer, he founded several professional organizations, including the Maryland Psychiatric Society and the National Society for the Promotion of Occupational Therapy (now the American Occupational Therapy Association). He is often referred to as the "Father of Occupational Therapy."
Dunton's interests were wide and varied. He enjoyed fishing, gardening, singing, and the production of amateur theatricals, and he also played the drums, guitar, banjo and the piano. In addition to quilts and quilt patterns, he collected matchbook covers, recipes, nonsense rhymes, and stamps. His professional study of mental illness helped to forge his philosophy that everyone should have at least two hobbies to stay healthy- one indoor and one outdoor. His own hobbies were an integral part of his life, enjoyed in times of stress as well as times of relaxation.
Many of Dunton's boyhood interests continued throughout his life, such as his enthusiasm for writing and printing. His first publication was Aunt Weampie's Recipes, which he wrote and printed on his own press at age fourteen. He was a prolific author, writing more than 111 books and articles, mainly on medical topics for doctors, nurses, and occupational therapists. From 1911 to 1923, he was the editor of the Journal Occupational Therapy and Rehabilitation, and from 1935 to 1961, he was associate editor of the American Journal of Psychiatry. He was still actively adding to and revising his work in his late eighties, gaining him the title of "Maryland's oldest author."
While Dunton didn't sew- except for the occasional button- he was proud of the fact that his mother attended the Philadelphia School of Art Needlework. He donated to the Baltimore Museum of Art a sample of silk diamonds stitched using the English paper-piecing method. He refers to the eighteen- by twenty-two-inch tumbling blocks pattern as the English Tea Box pattern. In his book, Dunton states that his mother made this before 1880 and the revival of quiltmaking that expressed itself "in those horrible silk things called crazy quilts." He states that to his mother's credit, she never made one. He credited Marie Webster's book Quilts: Their Story and How to Make Them, published in 1915, with sparking his interest in quilts. He believed that cutting and sewing colorful pieces of cloth would distract his patients from their problems. Working on quilts together would be a socializing measure, combating loneliness and fostering happier thoughts.
He supervised the occupational therapy activities of his patients and was known to mark the cutting and sewing lines and teach the construction process. If patients were not interested in keeping the finished quilt, he retained it for use on hospital beds at Harlem Lodge. He also felt every quilt should be signed and dated because "it will increase the value of the quilt in future years" and "it is a work of art, perhaps not of high order, akin to peasant art, but may represent the fashion of the time or the cravings of the maker" ("Quiltmaking As a Socializing measure," 1937).
Dunton collected quilt patterns for his patients and organized a quilt exhibit at the hospital in 1916, which included several quilts loaned by Marie Webster. The exhibit was successful in motivating the patients, but it was Dr. Dunton who was most dramatically affected, for this experience launched his lifelong interest in quilts. Later, he curated three quilt shows at the Baltimore Museum of Art, including one in 1944, which focused on his particular interest, Baltimore Album Quilts.
Whenever Dunton located a quilt of historical value, he would borrow it from the owner, make a sketch of the pattern, record details of its history and construction, and have it photographed by his son, Henry, an expert photographer. He amassed a collection of 500 photographs and more than 1,000 sketches. he was aware that quilt owners might be misinformed by family stories handed down. In his effort to accurately date quilts, he also researched indelible inks and calico printing, and corresponded and visited with quilt authorities like Quilters Hall of Fame honorees Lenice Bacon, Ruby McKim, Florence Peto, and Marie Webster.
Based on this extensive research, his book Old Quilts was a study of evolving quilt styles of the 1800s, especially the elaborate album quilts. The most significant aspects of the book are its historical documentation of quilts made in Maryland and its 125 photographs. The book also included information about the  history of textile weaving and printing, local and social history, inventions and genealogy.
Dunton was not successful in locating a publisher for Old Quilts and finally published it himself in 1946. However, the book's sales proved disappointing, and he ended up losing $3,000 on the project. Today, the book is extremely rare and highly sought after by collectors.
A 1956 Baltimore Sun article described eighty-eight-year-old Dr. Dunton as "a short, lively, white-topped man whose appetite for dealings with the world remains undulled by the years, rues his book's adventures, and wishes similar projects a more prosperous outcome."
He did not regret his decision to publish Old Quilts, but because it was not a financial success, his two other quilt manuscripts, A Dictionary of Quilt names and Patterns and Pieced Quilts, have never been published, but remain in the Dunton Archives of the Baltimore Museum of Art, along with his scrapbooks, patterns, photographs, and correspondence. He also donated several quilts that he collected to the museum.
Dr. William Rush Dunton Jr., has been honored for both his professional achievements and his quilt research. In 1957, he was given the Award of Merit by the American Occupational Therapy Association, and in 1979, he was among the first to be inducted into The Quilters Hall of Fame.
Dunton's pioneering quilt studies have had a lasting and very important influence. He generously shared the results of his research, contributing to a wider appreciation of quilts, their history, and their artistic qualities. With the recent heightened interest in quilt pattern history and Baltimore Album quilts, his contributions are even more highly valued today.
By Eileen Jordan
"It is easily understood that a nervous lady who is concentrating on making a quilt block has no time to worry over her fancied physical ill health or even over wrongs or slights which maybe real, so that she is cultivating a more healthy mental attitude and habit."
William Rush Dunton, Jr.
Old Quilts (1946), pp.3-4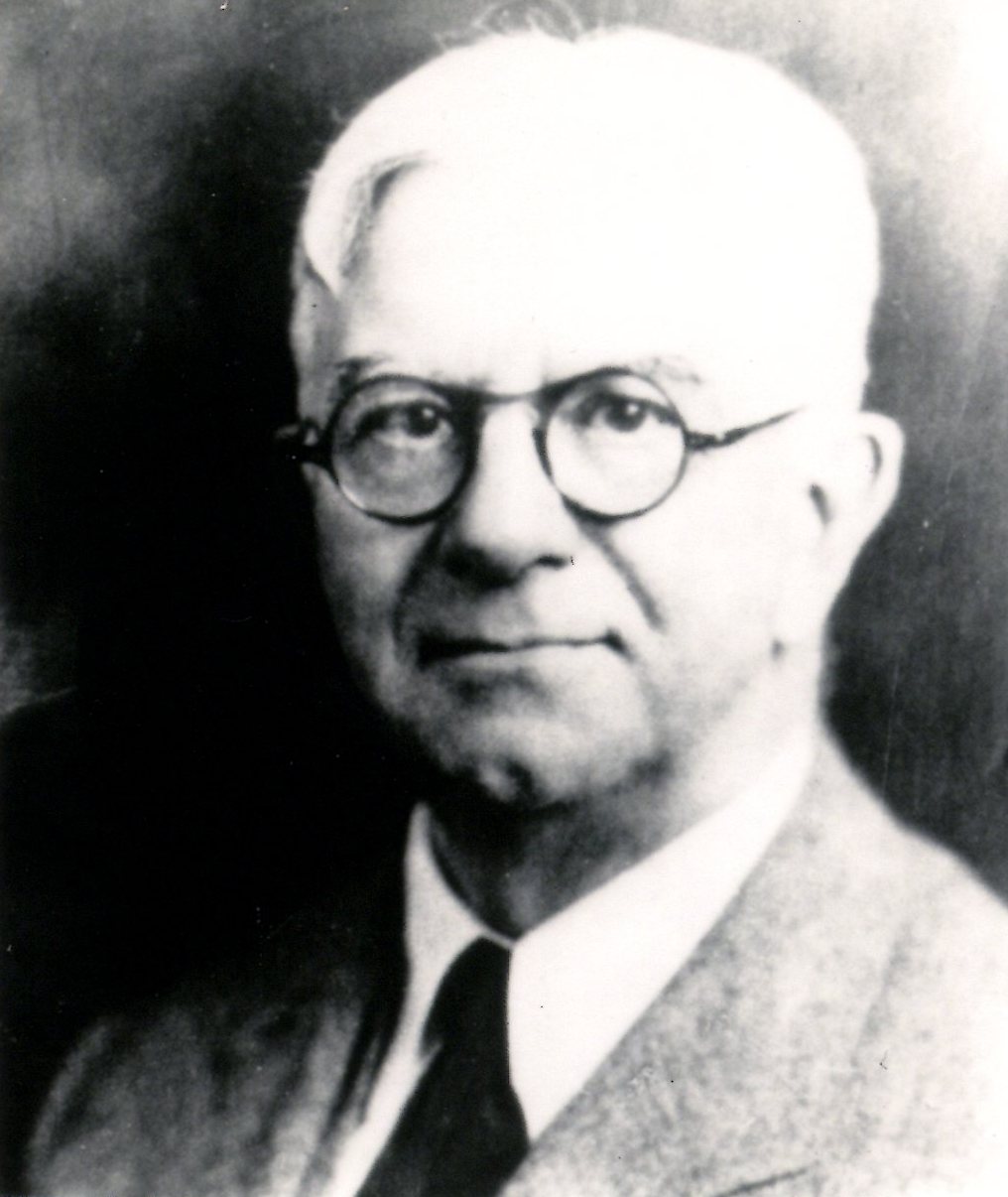 Photo courtesy Henry H Dunton
Selected Reading
Dunton, William Rush, Jr. "Chintz Work." Occupational Therapy and Rehabilitation 25 (February 1946): 14.
--------. "How I Got That Way." Occupational Therapy and Rehabilitation 22 (October 1943): 244
-------. Old Quilts. Catonsville, MD: William Rush Dunton Jr., 1946.
-------. "Quiltmaking as a Socializing Measure." Occupational Therapy and Rehabilitation 16 (August 1937): 275-78.
Dunton, William Rush, Jr., and Edna Dunton. "Quilts and Quilting." Occupational Therapy and Rehabilitation 9 (June 1930): 159-72.