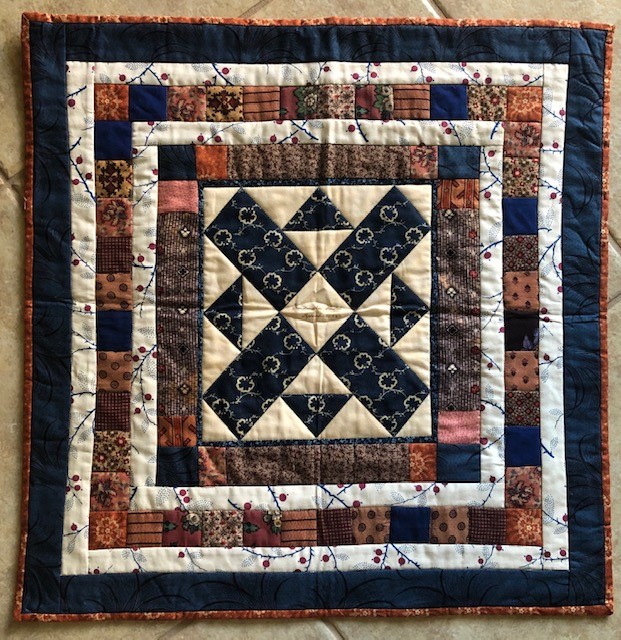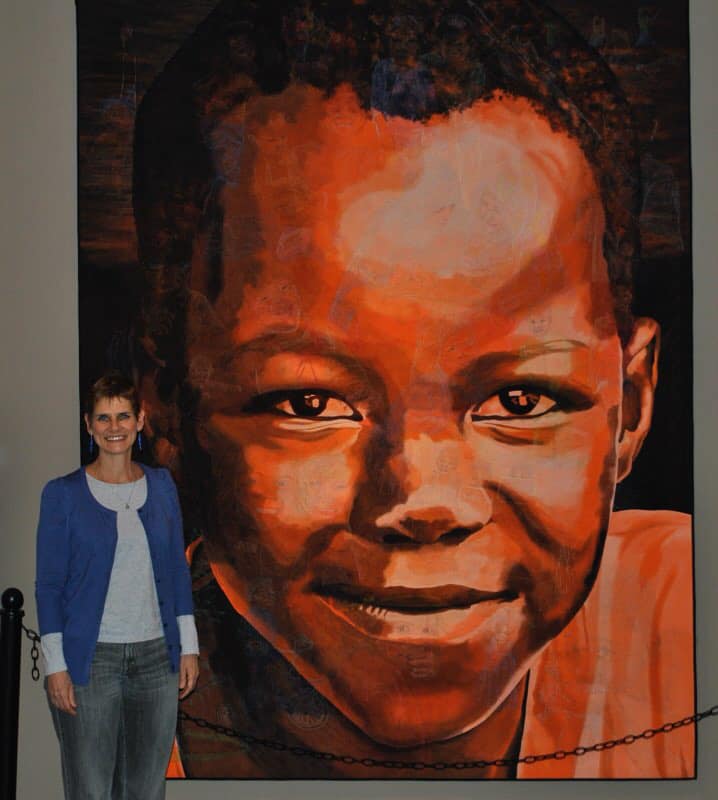 May 11 - July 24
Hollis Chatelain:
A Retrospective Quilt Journey
Through her work that addresses challenging social and environmental themes, Hollis reflects 12 years' experience living in West Aftica and working with humanitarian organizations and 35 years' experience as a professional artist.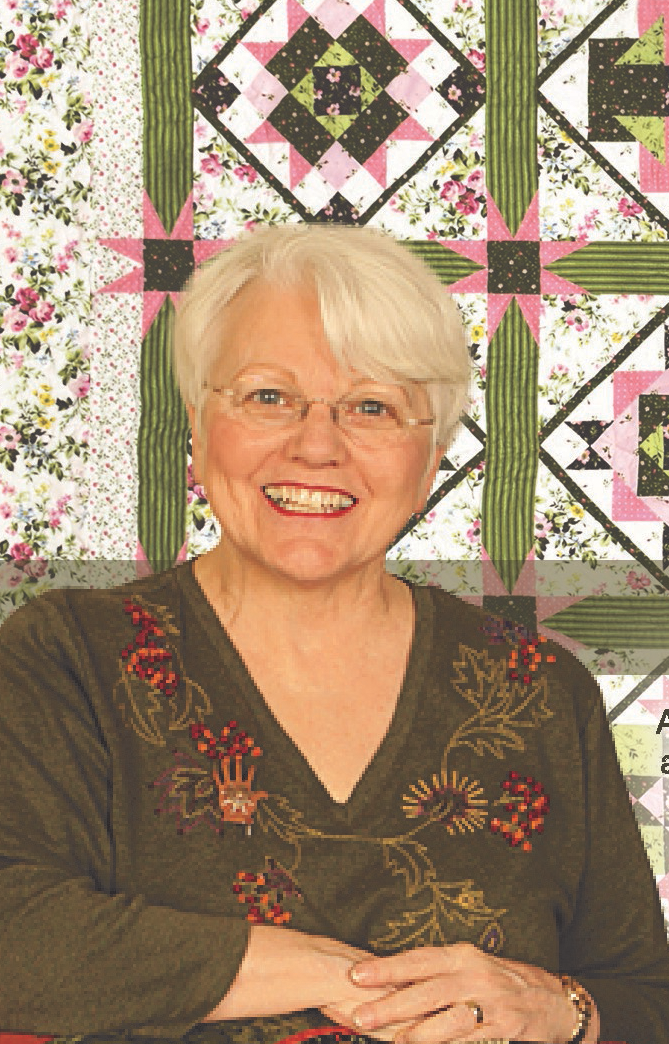 July 27 - October 2
TQHF 2021 Honoree:
Marti Michell
Quilts made by TQHF 2021 Honoree Marti Michell. A popular teacher, Marti has traveled extensively, having now taught in 49 states and 26 countries. Marti is the recipient of two prestigious quilt industry "lifetime achievement" awards, The Silver Star (2004) and the Michael Kile Award (1991).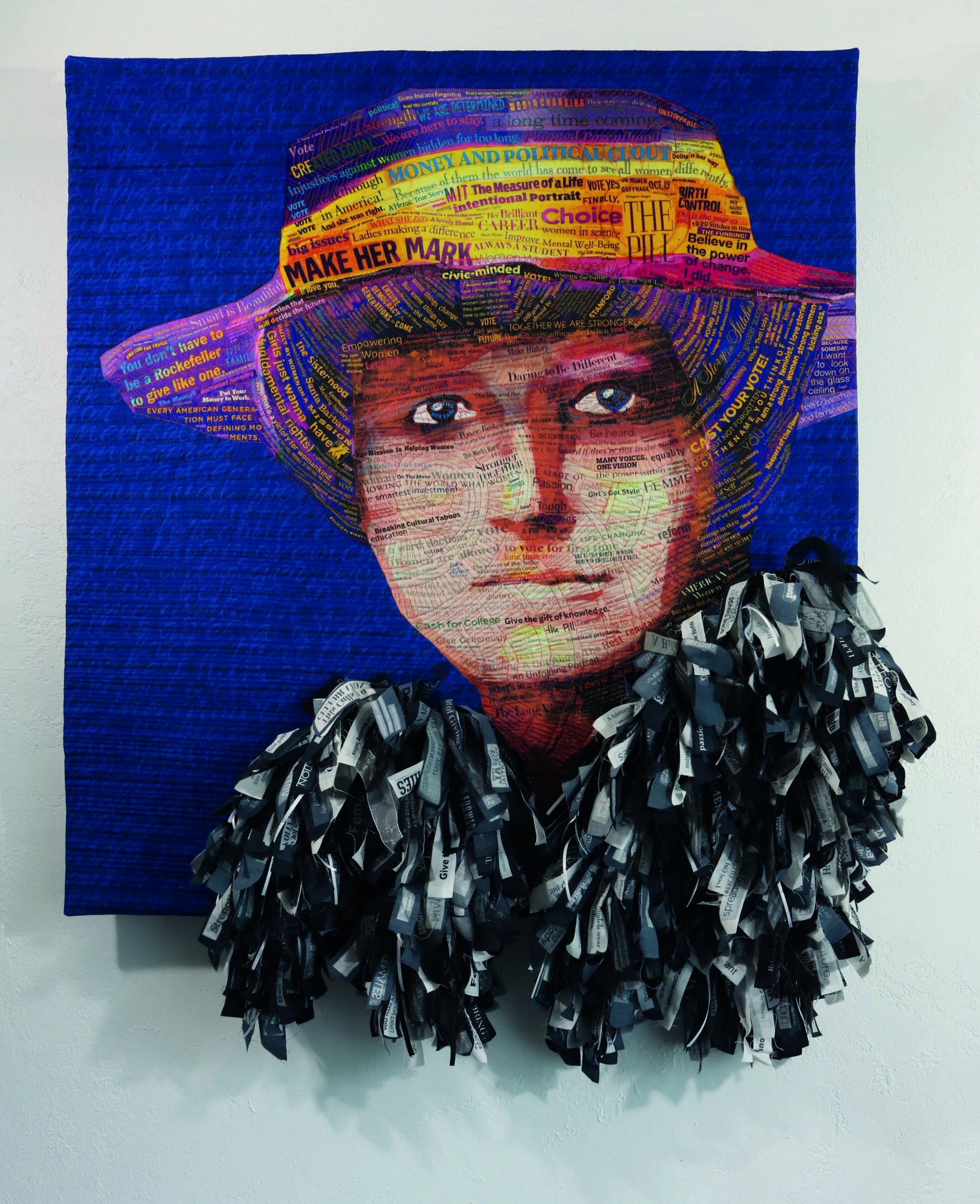 October 5 - December 11
Deeds Not Words:
Celebrating 100 Years of Women's Suffrage
Twenty-nine award-winning textile artists from across the United States each crafted a quilt celebrating women's suffrage. Co-curated by Sandra Sider and Pam Weeks.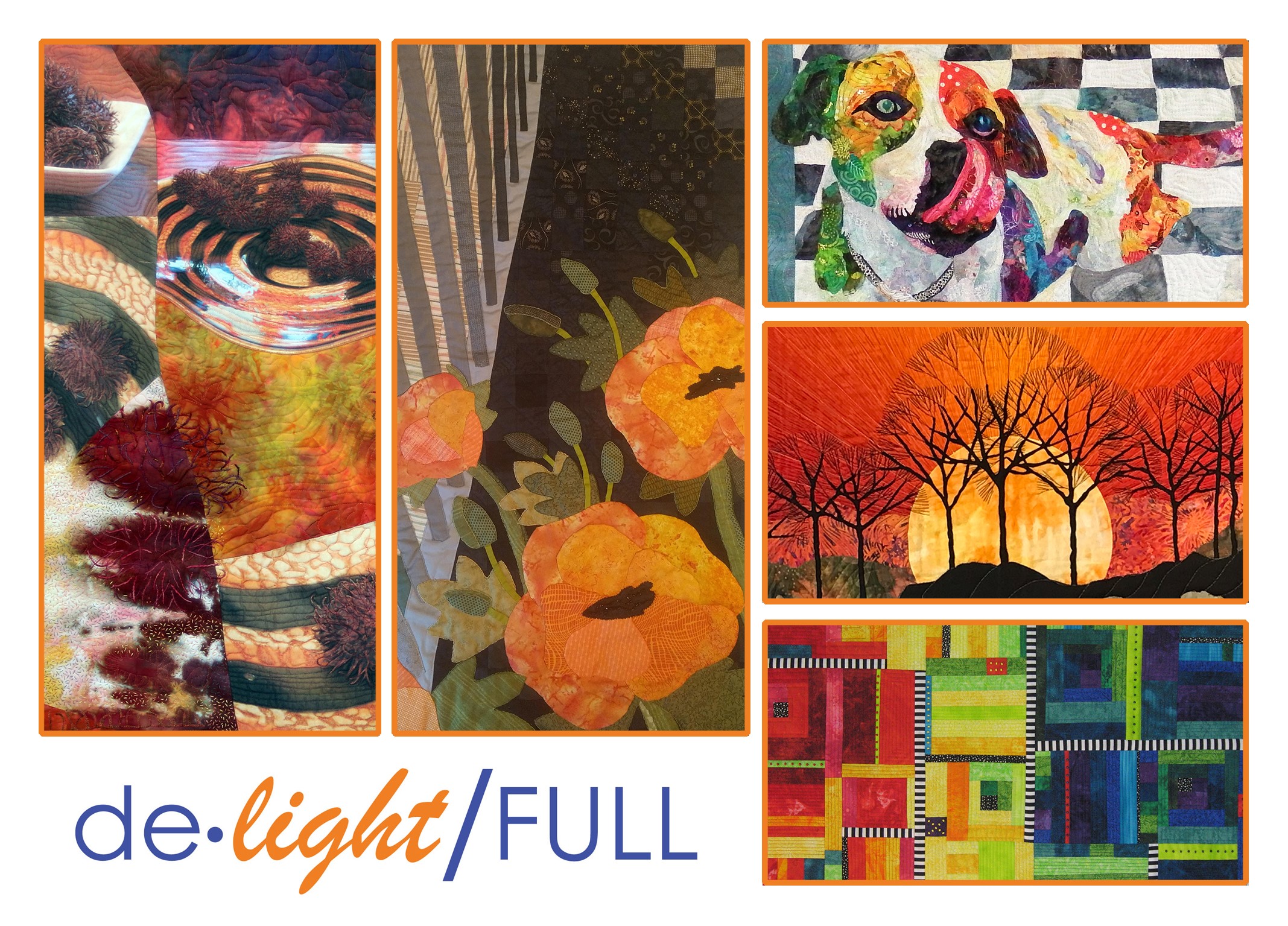 February 25 - May 9, 2020
de.light/FULL
From Studio Art Quilt Associates, fiber artists express the theme of delight and abundance in a creative or innovative way.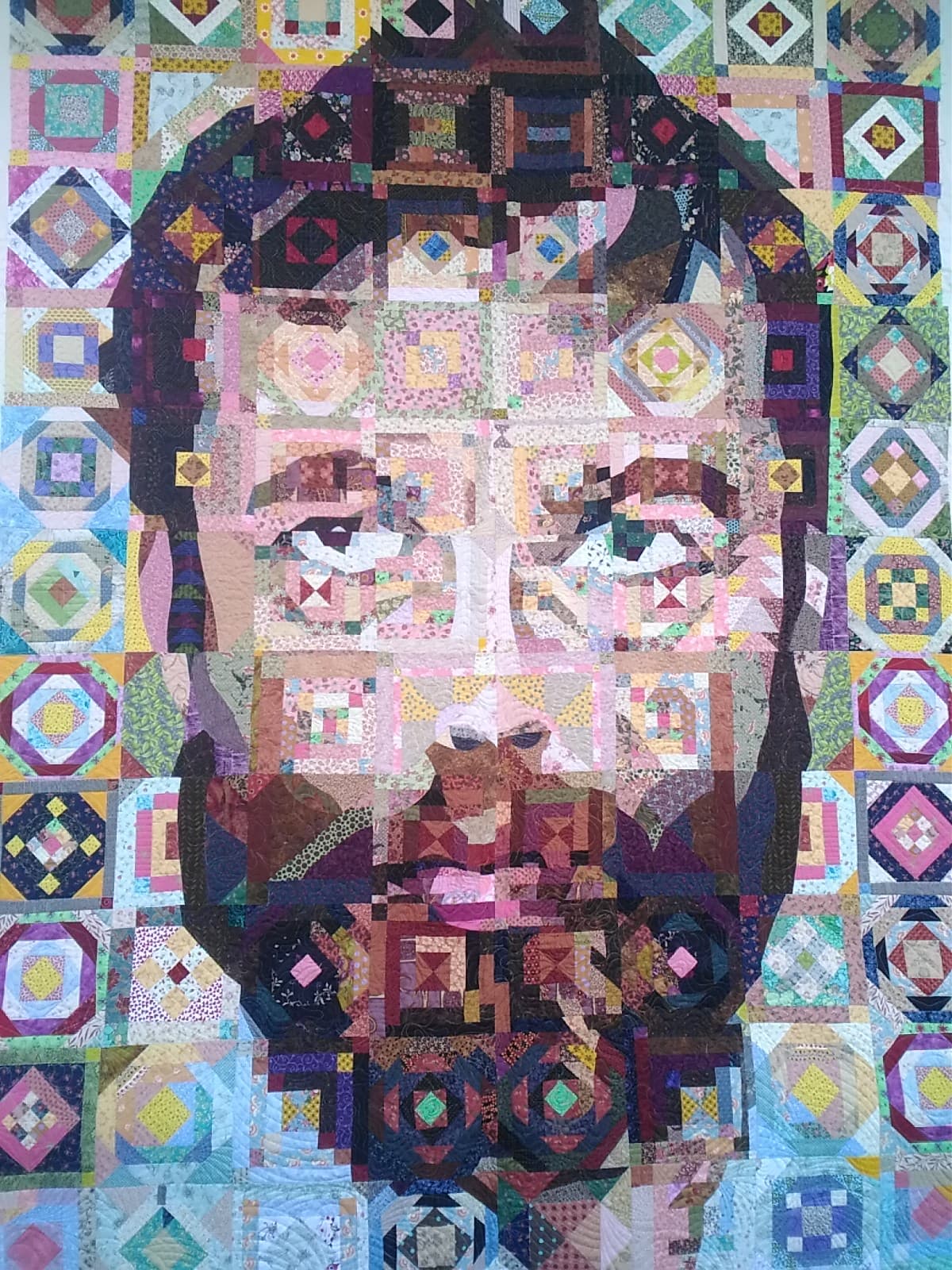 Self Portrait 2019
by Jack Edson
Jack Edson:
Portraits & Patterns
July 28 - September 26

New England quilter Jack Edson shares with us his quilts, many of which are based on images and portraits from Art History.
In conjunction with the exhibit Jack will teach a workshop on his collage method of creating portraits. September 26, 10:00 am - 5:00 pm.
For more information call 765-664-9333 or register here.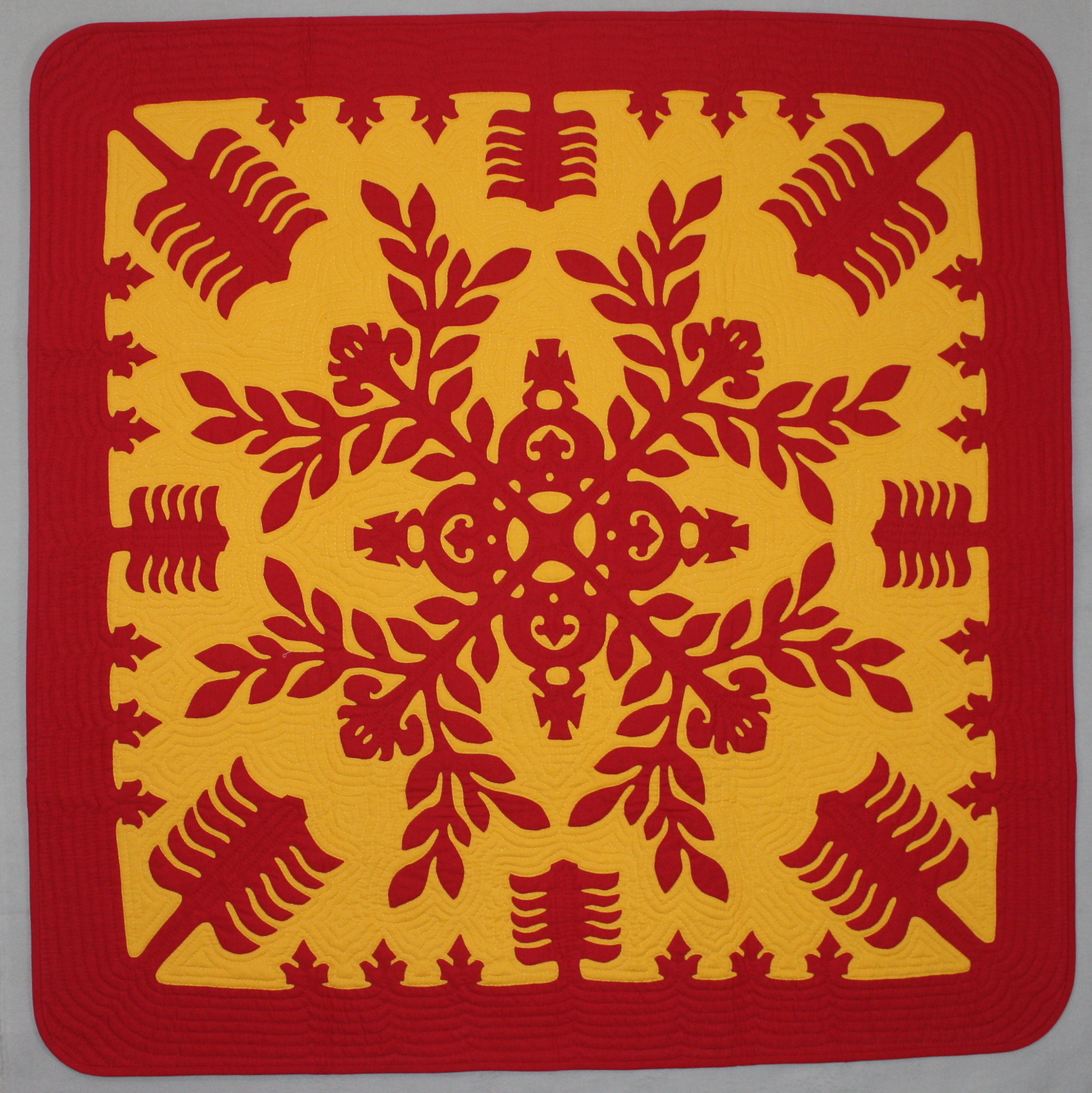 Crown Flowers for
Queen Lili'uokalani
By Dale Drake
October 6 - December 12, 2020
AQSG 200 Years of Solid Color
Cultural and Regional Distinctions 1800-2000
The American Quilt Study Group presents quilts
made with solid color fabrics.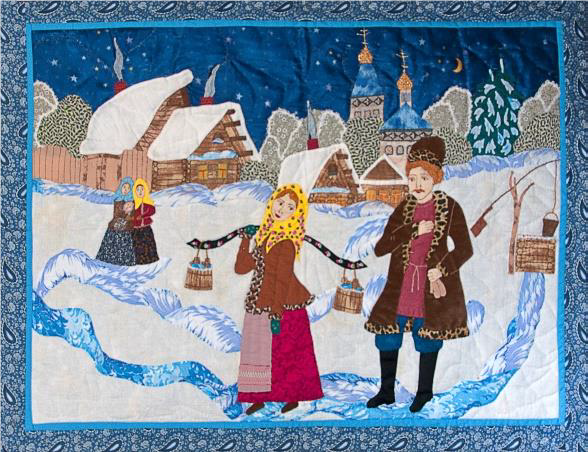 Wait, Wait, My Darling... by N.K. Fedotovskaya
February 26 - May 11, 2019

Pieced Together:
Patchwork Quilts From Russia

Showcasing the work of contemporary Russian craftswomen, this exhibit is facilitated by The Russian American Foundation.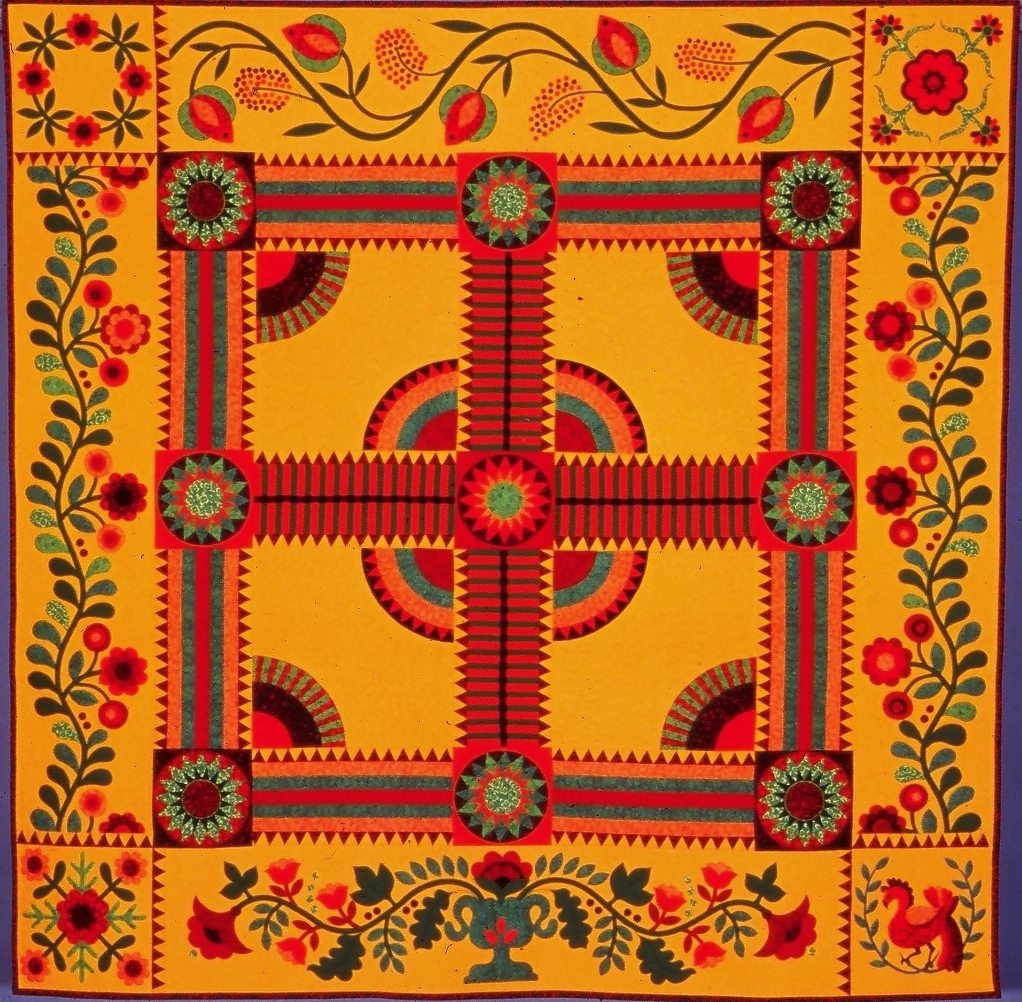 New York State of Mind by Pat Holly and Sue Nickels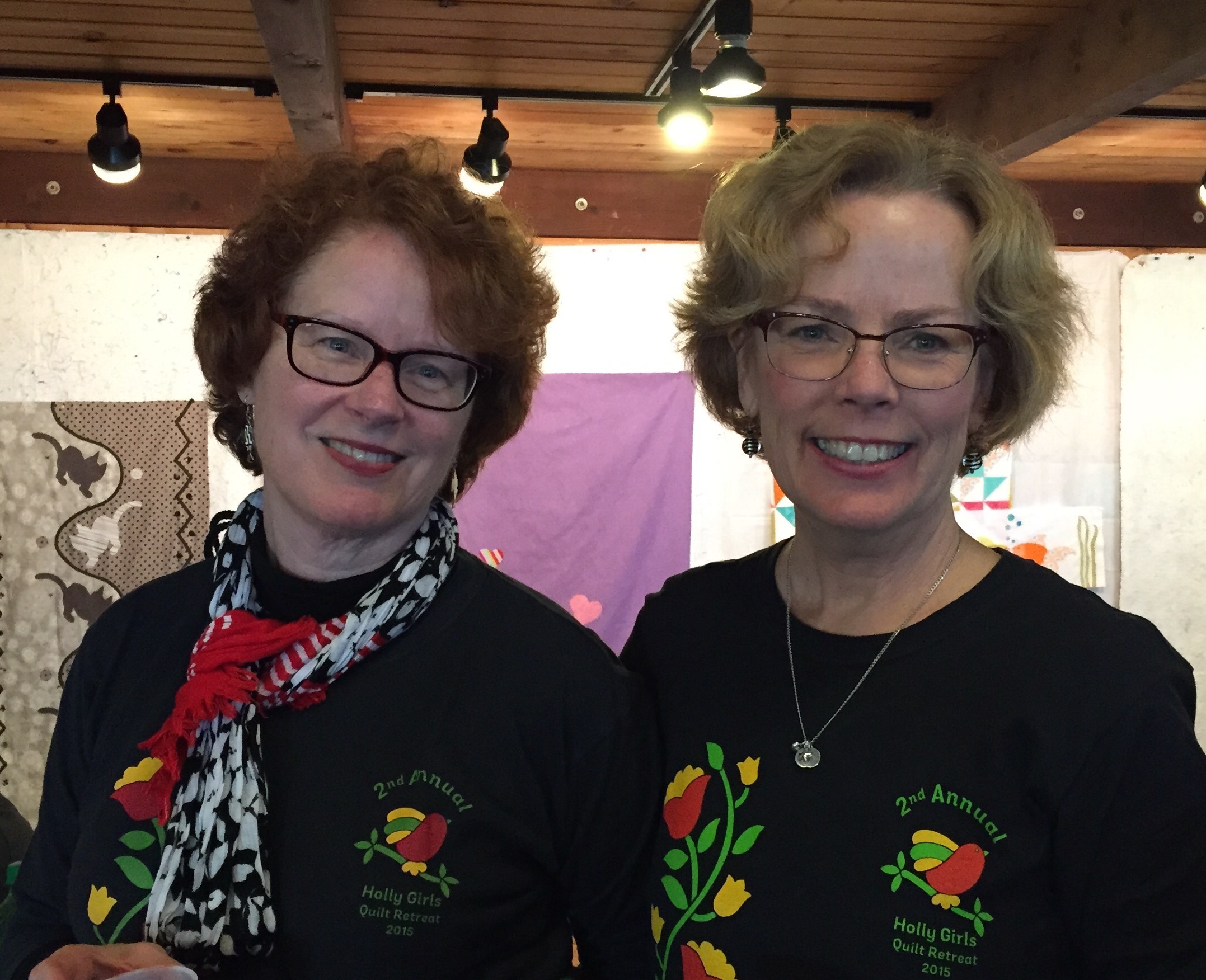 May 14 - July 27, 2019

Two of Us
Featuring quilts by sisters Pat Holly and Sue Nickels, who enjoy connecting with quilters of the past while employing the technology of today.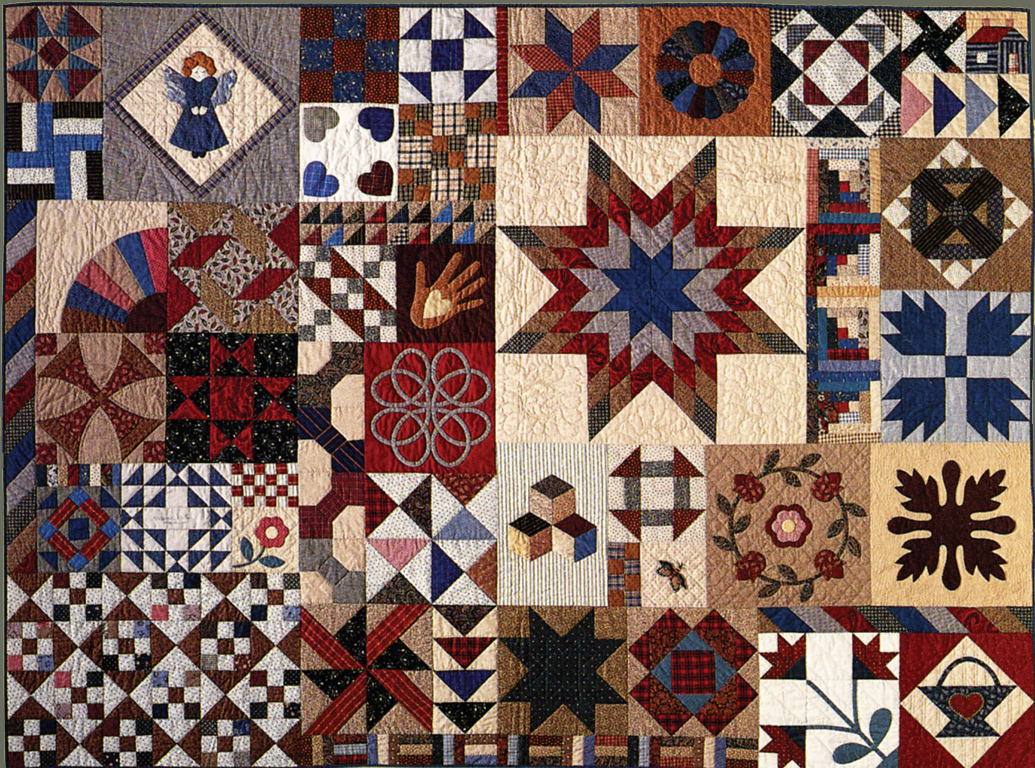 Americana Sampler by Fons & Porter
July 31 - September 21, 2019
Sew Much Fun:
Fons & Porter Favorite Quilts
Quilts made by 2019 Honorees
Marianne Fons and Liz Porter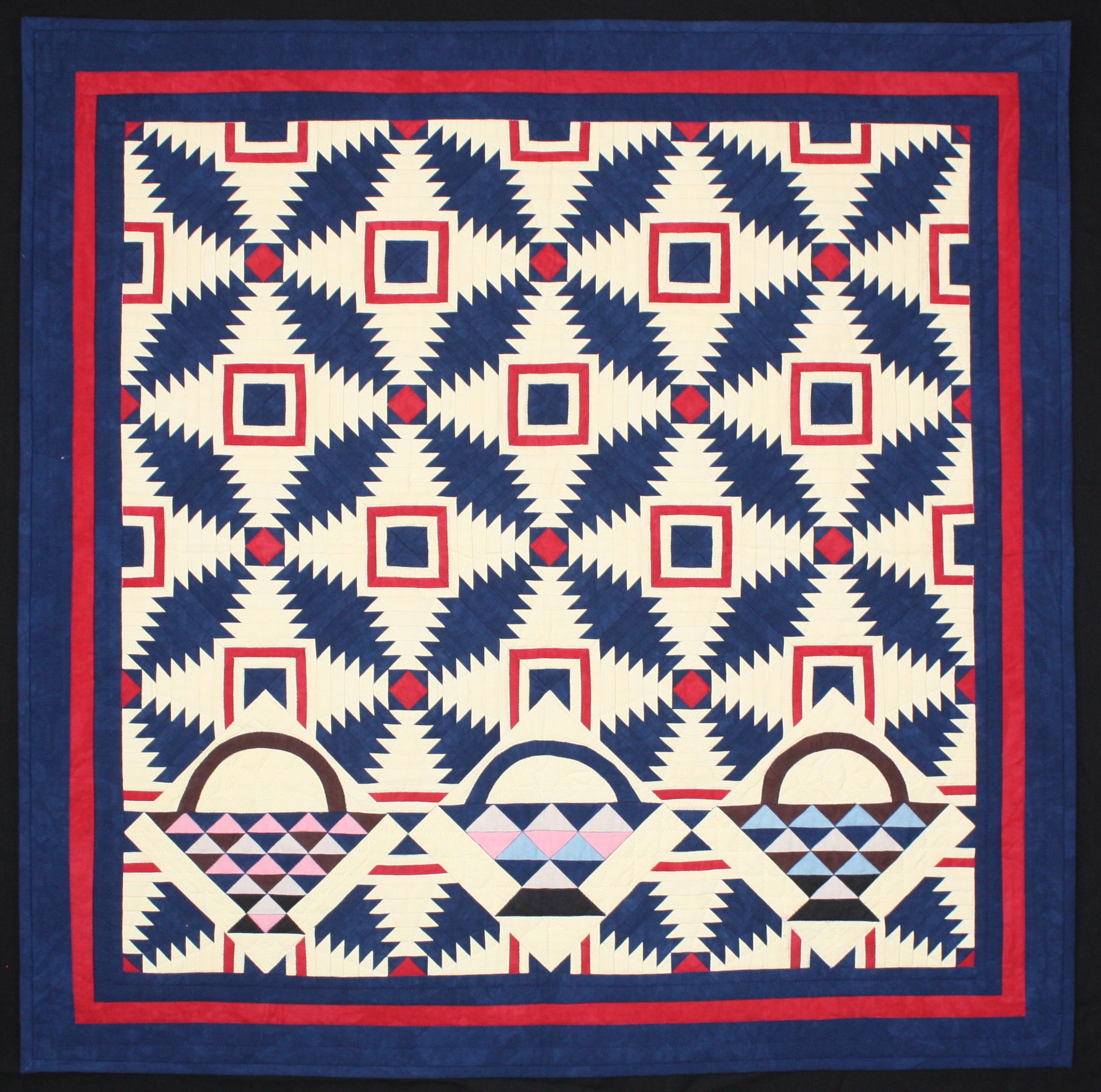 Basket Full of Pineapples by Donna Starley
September 24 - December 14, 2019

AQSG 2016 Study of
19th Century Basket Quilts

Quilts made by members of the American Quilt Study Group
which have been inspired by 19th century quilts with one or more baskets.