By Lorraine Covington
Donna Wilder has been an innovator in the quilting business world for more than thirty years. By promoting the  work of contemporary quilters and fabric artists, Donna has inspired thousands to achieve their finest work. As a facilitator of the highest order, she challenges her audience through a fascinating array of contests, fashion shows, TV programs, and exhibits. She was named recipient of the Silver Star Award at the International Quilt Festival in 1998, and in October 2007, as recognition for her contributions and dedication to the art of quilting and fiber arts, Donna was the recipient of the Michael Kile Award of Achievement. This award is presented annually at the International Quilt Market and honors those who have had a significant influence on the quilting industry.
The oldest of three girls, Donna was born in Sacramento, California, and grew up in Clarks Green, Pennsylvania. Her childhood was enriched by unique experiences that set the stge for her high-profile career. She learned to sew at the age of five and appeared on television with her mother, Janet Miller, who was the host of a cooking and sewing program called At Home with Janet. At the age of twelve, Donna was featured on the program giving instructions on how to make a cake.
From the time she was a young girl, Donna knew that she wanted to go to new York City and work in retailing. After graduating from Pennsylvania State University in 1964 with a B.S. in home economics, clothing, and textiles, she began her retail career as an assistant buyer for the costume jewelry department of Abraham & Strauss in Brooklyn. Employment with Simplicity Pattern Company, Fabricland, Riegel Textile Company, and Springs Industries gave Donna fabric merchandising responsibilities at both the retail and mill levels as well as extensive travel throughout the northeastern United States and Japan. Donna married Daniel Wilder in 1973 and raised two sons, Andrew and Matthew, while pursuing her active career.
In 1978, Donna joined Fairfield Processing Corporation, manufacturer of batting products. As vice president of marketing, Donna was responsible for the promotion of the company's products as well as all communications and product development. Donna also collected contemporary quilts for Fairfield's Corporate Art Collection in the company's headquarters in Danbury, Connecticut.
Through her positions at Fairfield, Donna was the catalyst and coordinator for many quilt block contests, quilt contests, and quilt shows. Fairfield's quilt block contests began in 1980, with themes like "These Are a Few of My Favorite Things" and Quilting Through the Century." The winning blocks were made into quilts and exhibited at major quilting events across the country. These quilts now reside in the company's permanent collection.
The famous Fairfield Fashion Show, an invitational designer show of wearable art, started in 1979 at the suggestion of Donna Wilder, with help from Karey Bresenhan, president of Quilts, Inc.; Priscilla Miller, then of concord Fabrics; and Anita Wellings of Fairfield. This extravaganza provided a showcase for the most creative and innovative designers in the quilted clothing world of the day. More than one thousand articles of clothing by more than four hundred designers were featured. Donna issued invitations to approximately fifty designers for each year's show and served as show moderator.
The unveiling of these innovative creations at the International Quilt Festival and Market in Houston, Texas, was eagerly awaited each fall. The collection then traveled across the United States and overseas for a year, where it was exhibited and modeled at major quilt shows. The garments were also featured in quilt magazines and in a video version of the fashion show. In 2001, Bernina began sponsorship of the fashion show, with Donna continuing as commentator until 2003.
In addition to the block contests and the fashion show, Donna created other well-known quilt events. One of the most popular was the State Quilt Flags show exhibited at the Great American Quilt Festival II held in New York City in April 1986 to celebrate the centennial of the Statue of Liberty.
her years of promoting quilt products and creating contests and shows have made Donna a popular choice for judging quilt shows. Among the many shows she has judged are the Vermont Quilt Festival, New England Images, American Quilter's Society Fashion Show and Quilt Contest, shows for Better Homes and Gardens and American Patchwork & Quilting, and the International Quilt Festival show in 2000.
Also an author, Donna wrote "Quilts at an Exhibition" for America's Glorious Quilts, published in 1987, providing a concise history of quilts in shows, contests, and state documentation projects. She has also written for consumer magazines and trade publications on contemporary trends in quilting. She penned more than a dozen books based on techniques taught on the television show whe hosted and produced, Sew Creative.. This series of half-hour shows began in 1991 on public broadcasting stations. Covering a variety of sewing and quilting topics, the show's format was designed for all levels of ability, with simple directions for the novices and innovative ideas for the experts.
With Janie Donaldson, Donna co-hosted three series of the TV program Quilt Central, focusing on sophisticated techniques and long-arm quilting. It won a 2003 Telly award for outstanding television production.
Donna has served on the boards of many organizations, including the International Quilt Study Center, the New England Quilt Museum, and the Hobby Industry Association (now CHA). She was a member of the advisory board for Quilt Market and served on the acquisitions committee and as vice president of the board of trustees for the National Quilt Museum.
In 2000, Donna started a new fabric company, FreeSpirit, a division of Fabric Traditions, to manufacture fabric specifically for independent fabric and quilt shops, utilizing talented artists to create unique designs. Honorees Jean Ray Laury and Michael James are a few of the popular quilters who have designed for FreeSpirit.
In December 2008, Donna retired from full-time work. She continues to consult for fabric companies and designers and creates a line of quilting fabrics for Fabric Traditions under the umbrella of the Stonehill Collection.
Donna Wilder has been the catalyst for thousands of quilts and quilted fashions. Inspired by her mother and with dreams of a big city career in fashion merchandising, she found a comfortable match for her talents in the expanding textile craft industry. her innovative themes and design ideas have inspired quilters to explore new territory, and her exhibits have provided artists with opportunities to showcase their quilts and quilted clothing for a broad audience.
"Quilting evokes a tactile response that reaches both hand and heart."
Donna Wilder, acceptance speech,
Silver Star Salute, Houston, Texas,
November 4, 2000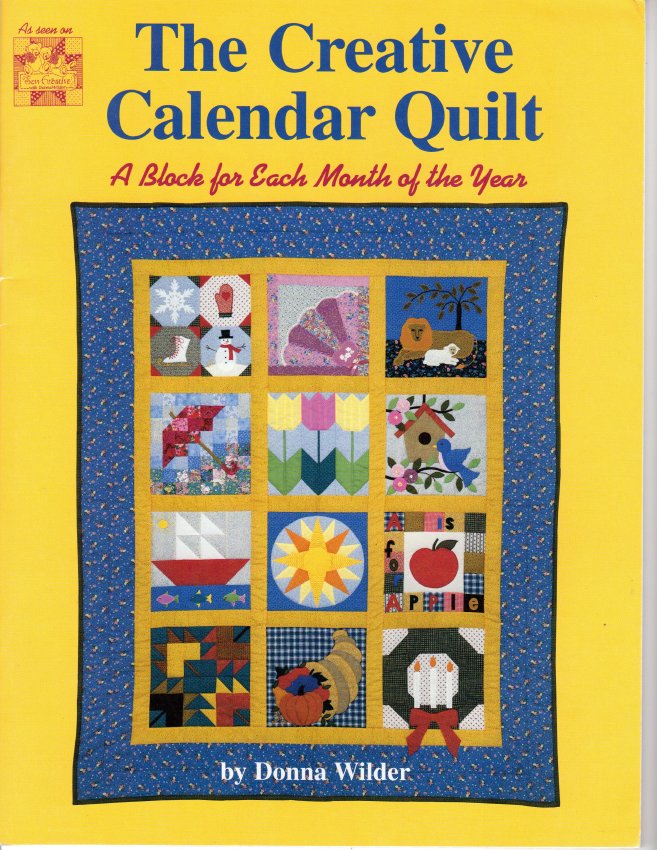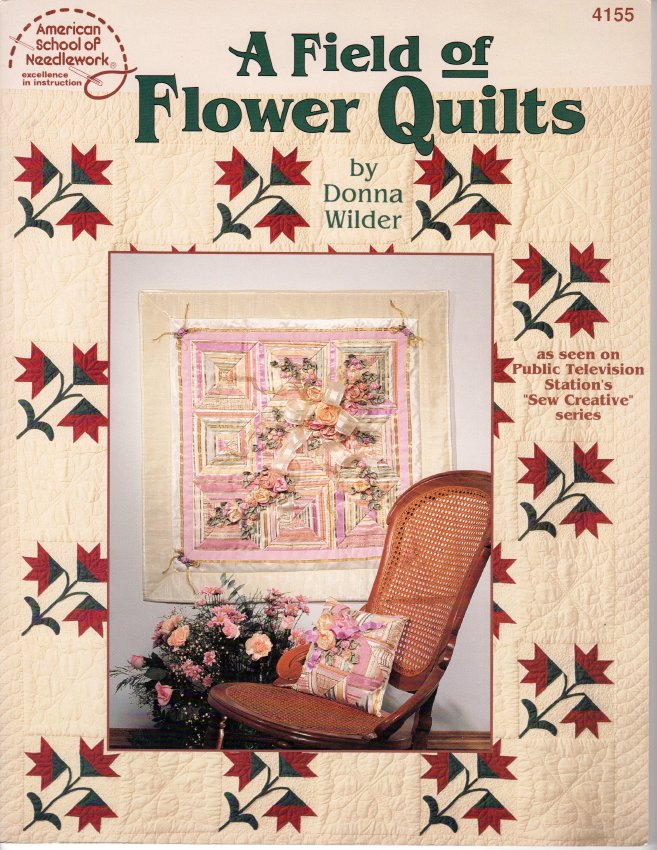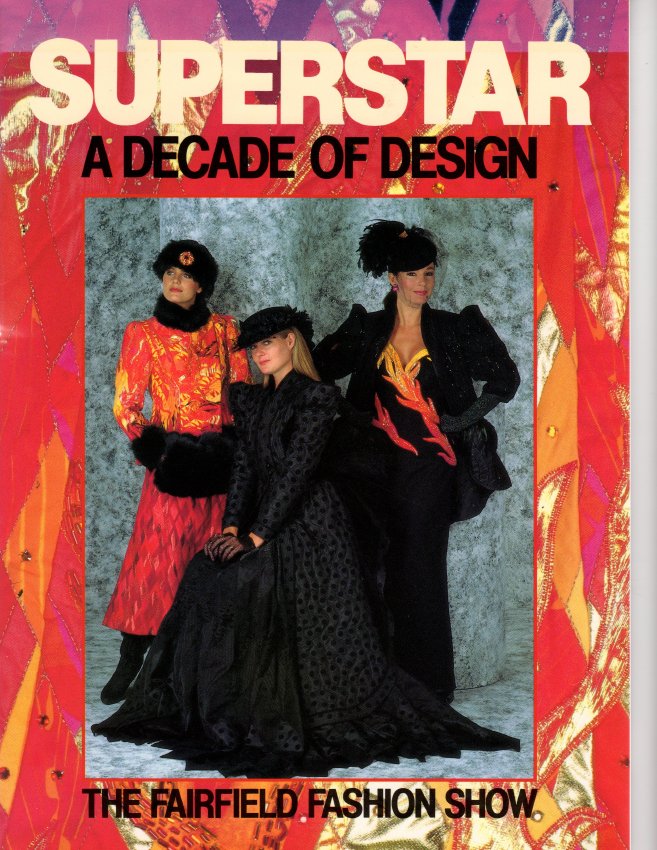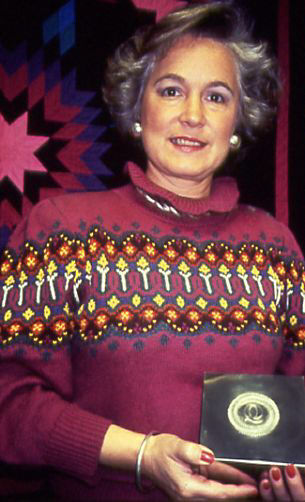 Selected Reading
Wilder, Donna. Classics Revisited: A Collections of Patchwork and Applique. Danbury, CT: FPC Media, 1999.
_____. Dimensions: A New Approach to Piecing and Applique. Danbury, CT: FPC Media, 1999.
_____. Fabric Garden: A Bouquet of Patchwork and Applique. Danbury, CT: FPC Media, 1998.
_____. Folk Art: A Sampler of Patchwork and Applique. Danbury, CT: FPC Media, 2000.
_____. The Masterpiece Sampler Quilt. San Marcos, CA: American School of Needlework, 1996.
Wilder, Donna, ed. Art to Wear. Diamond Extravaganza: A Decade of Design. Danbury, CT: FPC Media, 1998.