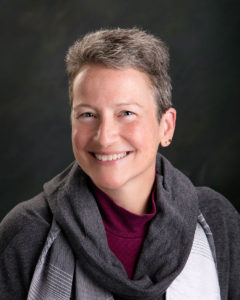 I learned how to sew and embroider by hand when I was in second grade, taught by my grandmother and my great aunt.  I got my first sewing machine when I was in 5th grade and have been sewing ever since.
I have been quilting on and off for over 35 years,  Quilting "obsessively" (as my husband says) for the last 15+ years.   I have been a Traveling Quilt Teacher for about the last 8 years. Just about all quilting styles appeal to me.  Handwork and machine, traditional to art quilts. I love to try new techniques and 'tweak' old ones to make them new and fresh!
I have a small rigid heddle loom to weave my own fabric to incorporate into some of my art quilts. I love playing with the different textures that you can get from different fibers!  I also crochet and knit, and am learning how to tat lace.  Never a dull moment!
Personal info: I am married to a career Army man (35 yrs Active Duty !!)  and have traveled all over the world.  We have lived on 3 continents….I've lost count of the number of times we've packed and moved ! 3 children -  2 daughters and 1 son.   The girls are in Indiana, my son is in the Army and his location changes as often as ours does. 4 grandchildren  - 2 girls and 2 boys, all of them in Indiana. 2 cats, crazy and stupid, but lovable anyway.
Thanks for Sharing in my Quilting Adventures!!
AliceRidgeQuilts.com
---
Free Motion Quilting 101
Thursday, July 21, 2022, 9:00am - 3:00pm. Cover all the basics of free motion quilting- from filler stitches to feathers- an introduction to Free Motion Quilting !! See the supply list below.

Registration: TQHF members $55.00/ non-members $60.00
Free Motion Quilting: Step It Up!
Friday, July 22, 2022, 9:00am - 3:00pm. Are you already comfortable with free motion quilting? Then Step It Up! Learn more complex filler stitches and designs, border work, and a whole lot of feathers!! See the supply list below.

Registration: TQHF members $55.00/ non-members $60.00