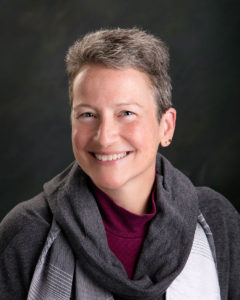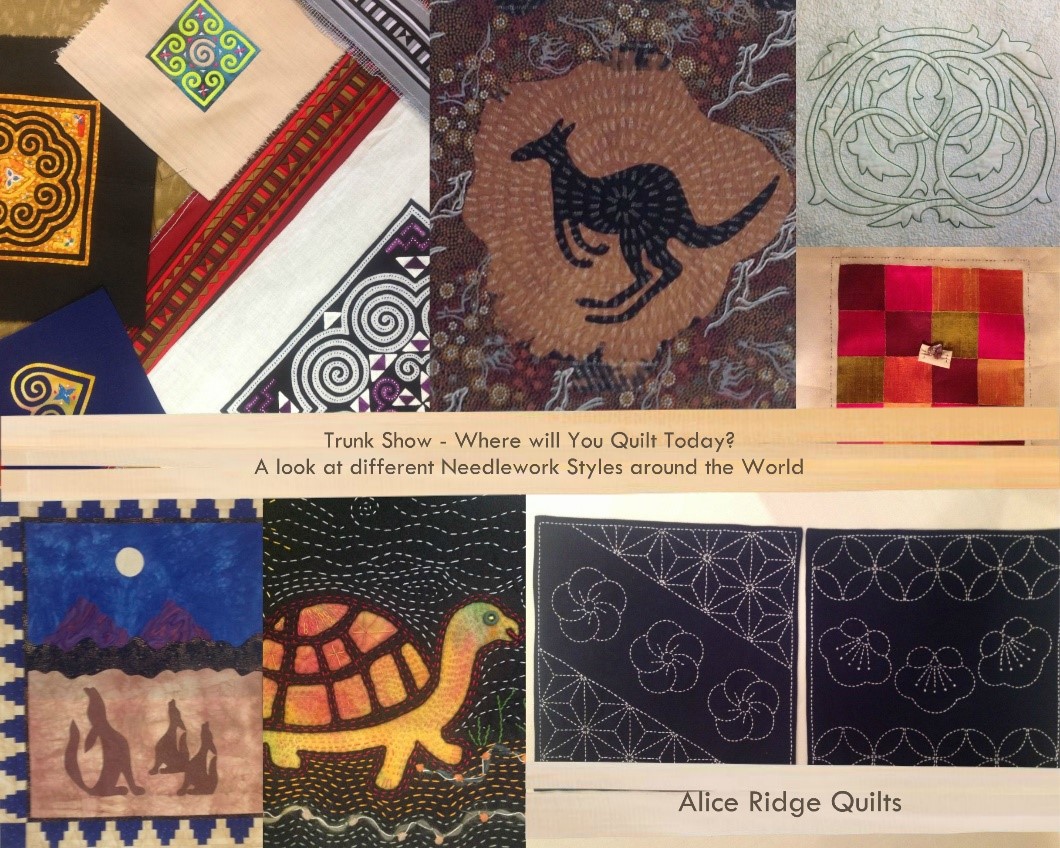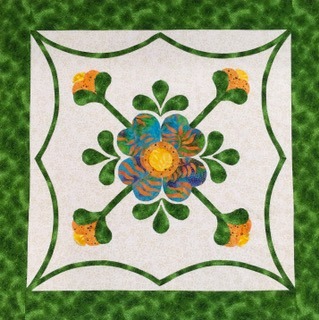 I learned how to sew and embroider by hand when I was in second grade, taught by my grandmother and my great aunt.  I got my first sewing machine when I was in 5th grade and have been sewing ever since.
I have been quilting on and off for over 35 years,  Quilting "obsessively" (as my husband says) for the last 15+ years.   I have been a Traveling Quilt Teacher for about the last 8 years. Just about all quilting styles appeal to me.  Handwork and machine, traditional to art quilts. I love to try new techniques and 'tweak' old ones to make them new and fresh!
I have a small rigid heddle loom to weave my own fabric to incorporate into some of my art quilts. I love playing with the different textures that you can get from different fibers!  I also crochet and knit, and am learning how to tat lace.  Never a dull moment!
Personal info: I am married to a career Army man (35 yrs Active Duty !!)  and have traveled all over the world.  We have lived on 3 continents….I've lost count of the number of times we've packed and moved ! 3 children -  2 daughters and 1 son.   The girls are in Indiana, my son is in the Army and his location changes as often as ours does. 4 grandchildren  - 2 girls and 2 boys, all of them in Indiana. 2 cats, crazy and stupid, but lovable anyway.
Thanks for Sharing in my Quilting Adventures!!
AliceRidgeQuilts.com
________________________________________________________________________________________________
Quilting From the Hardware Store
Friday, July 21, 2017 3:30pm-5:00pm-Join me for a light-hearted lecture and trunk show featuring quilting tips from the hardware store! Everyone runs to the quilt shop- and I agree that's fun to do- BUT have you ever explored the many hidden wonders of the Hardware Store? This lecture will be held at Marion Public Library in Meeting Room B.
Click here to register for Quilting From the Hardware Store
________________________________________________________________________________________________
Machine Applique
Saturday, July 22, 2017 9:00am-12:00pm- This class will make a small wall hanging using four (4) different techniques for machine applique. Each technique will provide a different "edge finish" look and give you the skill set to make your applique your own style, from a formal edge finish to a casual or 'primitive' look. Please bring your own machine so you are comfortable with its use! This workshop will be in Room 120 at Sunnycrest Baptist.
Supply list:

Green Fabric for Leaves, Border, Vines & Stems and Binding       1 ½  yards
Colorful Fabric for Large Center Flower    10" Square
Accent for Center Flower and 4 Smaller Flowers      10" Square
Flower Center Yellow          6" Square
Background Fabric          24" Square
Thread to match all fabric colors
Glue Stick,  Washable
Tweezers
General Sewing Supplies :  scissors, pins, rotary cutter, large ruler( 6"x24"), pen, pencil, small ruler (1"x6")
Personal Cutting Mat/ Ironing Mat and small iron if you want your own space
Your Sewing Machine, (and owner's manual, if you are not totally familiar with your machine)
Sewing feet :   ¼" Quilter's Foot, and Decorative Stitch Foot
Any other sewing supplies that you usually use at home that will help you in class!
If you have any questions,  you can email me at
See you soon !!
Alice Ridge
Click here to register for Machine Applique
________________________________________________________________________________________________