"A quilt is a piece of art, and for me, there can be no compromise. I want to be proud of it and I want my children and their children to be proud of it." Jinny Beyer, Quilter's Journal, vol. 1, no. 1 (Fall 1977)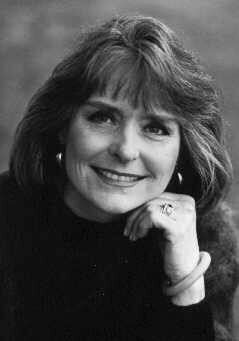 September of 1984 saw the induction of Jinny Beyer into The Quilters Hall of Fame (TQHF) in Arlington, Virginia. Jinny was chosen because of her many contributions to the world of quilting as a quilter, author, teacher, designer and lecturer. Her contributions are so vast that it is amazing to learn that Jinny has exclusively pieced and quilted her quilts by hand since the early 1970s. "This is my quilt to last a lifetime. I am in no hurry," explains Jinny.
She began quilting in 1972 and her quilts were winning prizes in the late 1970s. In 1979 she began writing with her first book, Patchwork Patterns. The Quilter's Album of Blocks and Borders followed in 1980 and The Art and Technique of Creating Medallion Style Quilts in 1982. Jinny continued publishing books through 2010.
Jinny began teaching in her home and as her reputation grew she was asked to teach classes farther away. She has taught in Asia, Australia, New Zealand, Europe, Canada and Iceland. TV and Internet appearances further extended her ability to share her methods and her color and design sense with wider audiences. Jinny has received many honors. After her induction into TQHF in 1984, she received the International Quilt Festival's Silver Star Award in 1995, the Michael Kile Lifetime Achievement Award from the International Quilt Market in 1996, and she was voted "American Quilter" by the American Quilter's Society in 2004. Alex Anderson and Ricky Tim's The Quilt Show named Jinny their 2008 Quilt Legend.
Read more about Jinny on The Quilters Hall of Fame website.