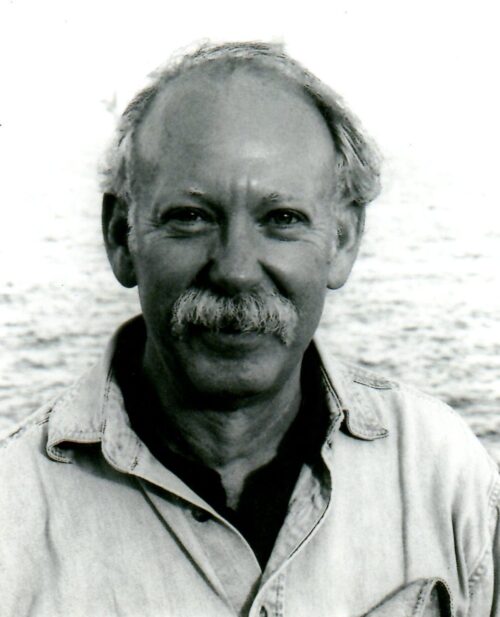 What 12-year-old sends his classic piano teacher of five years packing after he hears Fats Waller's boogie style? And later goes on to collaborate on the Broadway musical tribute to Waller, "Ain't Misbehavin' "?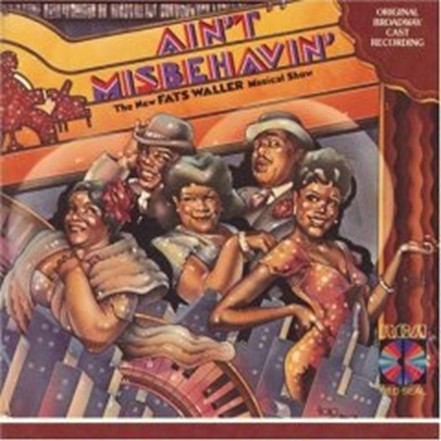 That would be Quilters Hall of Fame Honoree and Renaissance Man, Jeffrey Gutcheon.
Jeff was one of the pioneers of then-modern quilting in the early 1970s. He helped move us away from the orderly block style (which still appeals to me) and into dimension, shading and texture on cloth.
You can read more about Jeff and quilting at the bio link below.
Jeff's musical prowess rivals his quilting career, and he embraced a variety of genres including jazz, country, blues and pop. His non-quilting book about improvisational piano appears to be well-valued; it's available on Amazon for $902.81 (or $34.79 in paperback).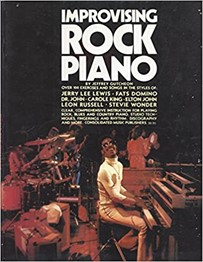 Jeff also played piano for Steve Goodman who was a favorite funky-folk personality in Chicago (my home town) in the mid-1970s, I probably heard him perform with Steve, and I remember so much energy, humor and variety in those shows. What an exciting time it was! There's a link below to an obituary that reads as Jeff's musical resumé.
But you don't get to be called a Renaissance Man with just two areas of interest. So, I'll add the entrepreneur aspect: the fabric line he produced with his wife Beth. Let's go shopping.
The center would provide some texture, and the one on the left, available on Esty, might pair well. I'd add a white and maybe try to match the pale green. Or maybe I'd be better off with the center and the colorway on the right. Or not; I don't need another UFO!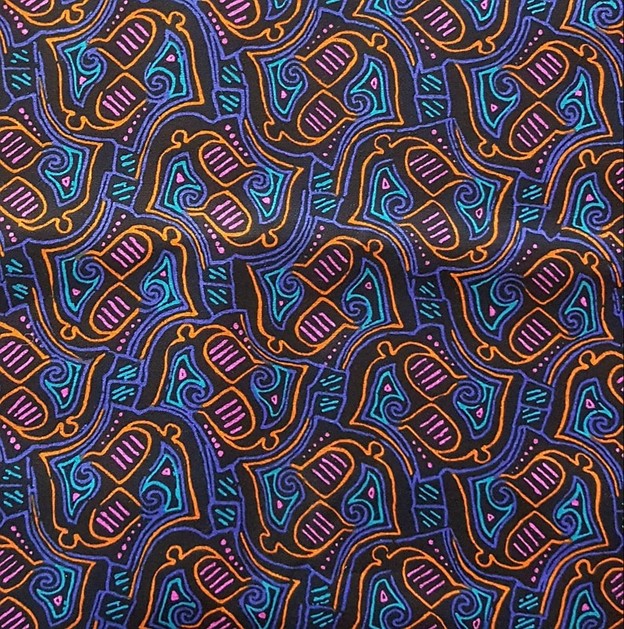 And now for something completely different from eBay; this one seems to combine the concept of Escher's tessellations with the now-popular Australian Aboriginal sensibility. It's happy and lively—like Gutcheon's music. It has a modern feel even though he designed this fabric around forty years ago. (And let me detour to put in a plug for Phyllis Hatcher's lecture about Aboriginal fabrics to be presented during the upcoming Hall of Fame Celebration. There's a link below.)
Back to Jeff and the final area of interest to make him a Renaissance Man: architecture. Theres' a connection for sure between quilting and architecture. The woman who taught me to quilt said that her sons spent hours finger-tracing shapes from the quilts on their beds; now one is an architect and the other is a professor of design engineering and architecture. Gutcheon had formal training in this field, earning a degree from Massachusetts Institute of Technology in 1966. He then taught architectural design at MIT and worked a bit in private practice.
He designed the music studios for The Hit Factory located at 353 West 48th Street in New York City which some say John Lennon visited on the day of his murder. Lennon and Yoko Ono definitely collaborated to record "Double Fantasy" there, and were regular clients. The space is now occupied by Sear Sound, and the last photos show the original layout and the current Studio A.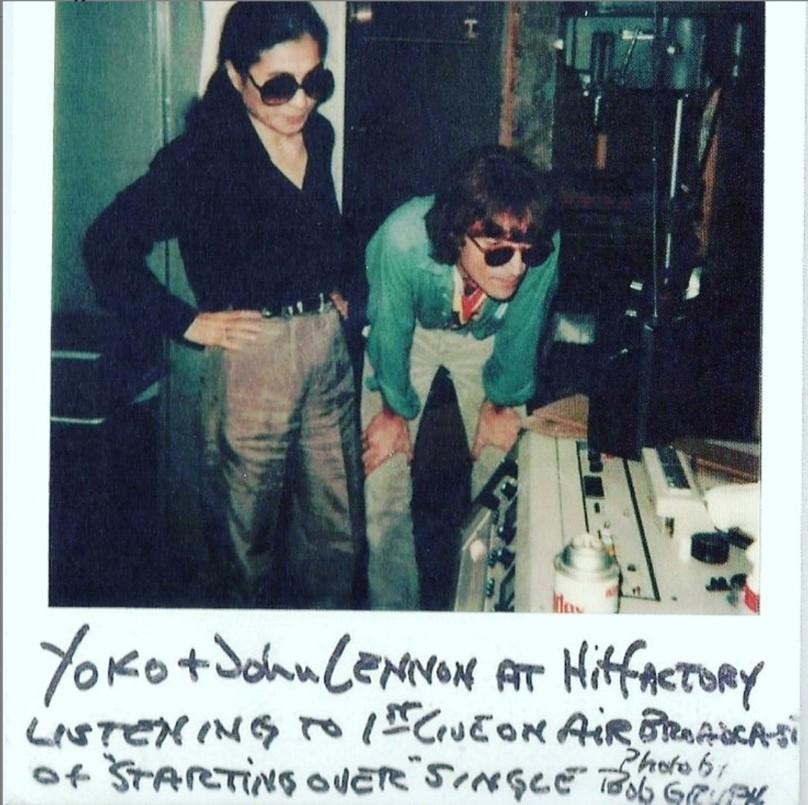 He also designed homes for himself and for friends on Deer Isle, Maine. Here's an exterior shot of the one that was his until his death; a spectacular north woods getaway. The property is now available for rental, and you can see more photos and get pricing info at the link below.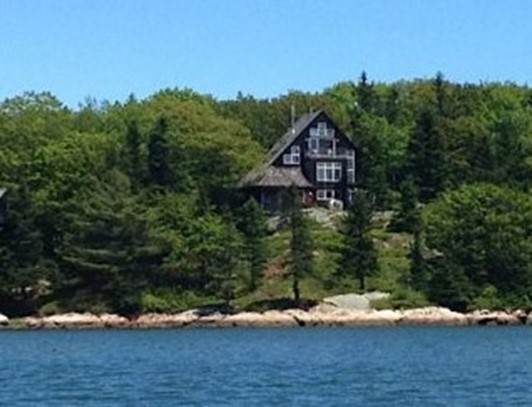 With so many talents to talk about, I almost forgot to talk about his quilting. Here's just one example of how he put his own innovative views into cloth.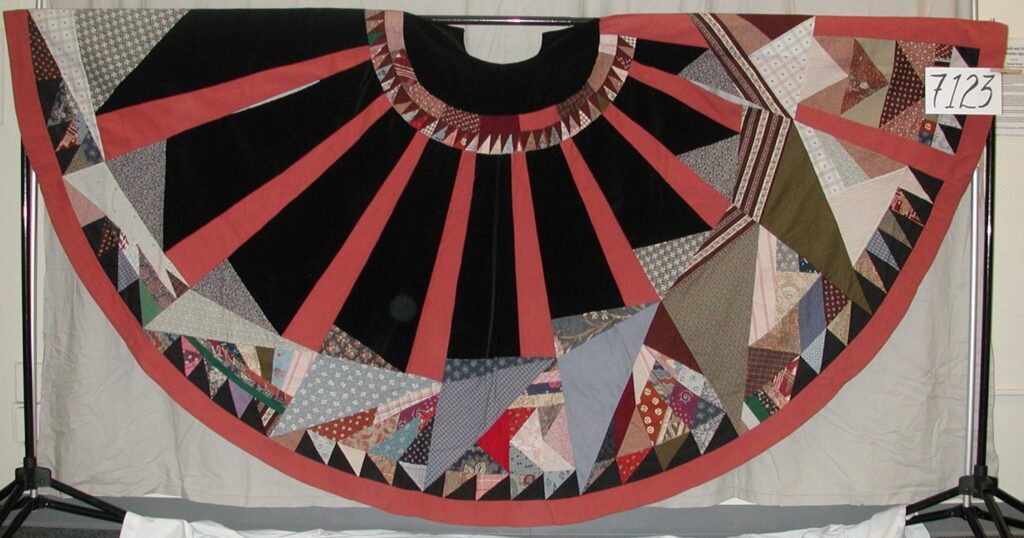 Wow! This guy was certainly creative in so many outlets. A true Renaissance Man.
I'm going to close with an invitation to join me (and some other more important people) at The Quilters Hall of Fame Celebration next month. Details are in the link below; you'll see that I am giving a lecture and I'm really excited about sharing new information about my favorite Chicago quilter, Mary Gasperik. Please come for the fun and fund-raising which supports all that The Quilters Hall of Fame does.
Your quilting friend,
Anna
Bio. https://quiltershalloffame.net/jeffrey-gutcheon/
Music resumé. http://www.thecoolgroove.com/gutcheon.html.
Aboriginal fabric lecture. https://shop.quiltershalloffame.net/products/phyllis-hatcher-fabric-down-under-aboriginal-dot-art-in-quilts
Deer Isle property. https://www.islandrentalsmaine.com/vacation-rental-home.asp?PageDataID=110609
Celebration schedule. https://quiltershalloffame.net/celebration-schedule/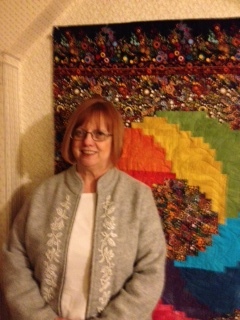 I'm Anna Harkins, and I volunteer on the Collections Committee at The Quilters Hall of Fame. What else would you like to know about me? Married, no kids; one old horse, retired, and live in a western suburb of Chicago. I've been quilting for about 20 years (I wish I could say I learned from my grandmother, but some of us come to this later than others), and I'm a quilt history dilettante, "a person who cultivates an area of interest, such as the arts, without real commitment or knowledge." There are real scholars among you, and I have no pretensions to that level—hats off to you! But I am interested, especially in the people who have made up the quilt world here in the US, which is why I've agreed to blog for The Quilters Hall of Fame. I plan to write every week, and I hope you'll join the discussions.
Tags:
Anna Harkins
,
Jeffrey Gutcheon
,
The Quilters Hall of Fame