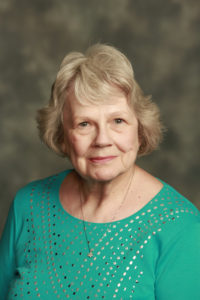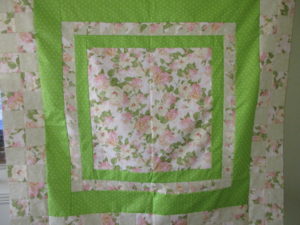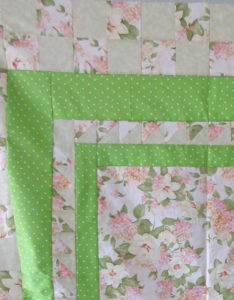 Joyce is a retired federal employee having worked at the VA Northern Indiana Healthcare System for 28 years. She took her first quilt class in 1999 and it was a "light bulb moment." Now she is a quilting instructor and designer. She enjoys the entire process of choosing fabric and colors to compliment the quilt pattern. Joyce is a Past President of The Quilters Hall of Fame Board of Directors, former Executive Director of The Quilters Hall of Fame and currently serves as Secretary of the Board of Directors. She is a docent at The Quilters Hall of Fame. She is also a member of the Marie Webster Quilt Guild and has held several offices within the guild.
EVERYBODY STARTS SOMEWHERE!
Thursday July 20, 2017.    This is a basic beginner quilting class. In the class, you'll learn how to fold fabric, cut fabric strips and make separate quilt blocks to comprise a wall hanging size quilt- approximately 40" x 40'. You will learn how to make quilt blocks which will serve you throughout your quilt-making years. You will need a sewing machine that sews an accurate 1/4" straight seam and anything else to make your class time comfortable. This workshop will be at Sunnycrest Baptist in Room 120.

Supply List

KIT - includes all fabrics, $10 payable with registration fee
Basic Sewing Kit, includes pins, scissors, pin cushion, extra wound bobbins
Rotary cutter, 6" x 12" ruler and a small mat for trimming
*Sewing machine with a 1/4" piecing foot OR a regular foot with 1/4" seamline marked by visible line on sewing machine throat.  
Coffee, soft drink, cushion and other items you need for your personal comfort during class
*Sewing machines are available for your use during class.  Please reserve a machine on your registration.
Click here to register for EVERYBODY STARTS SOMEWHERE!