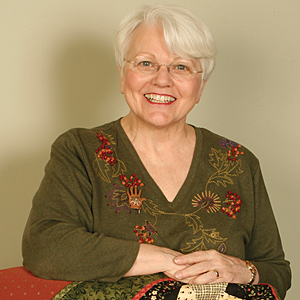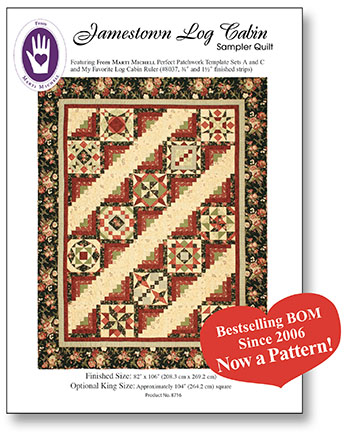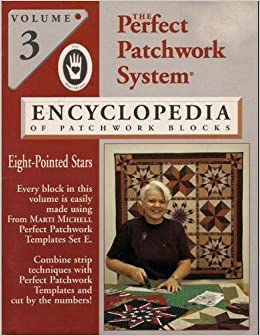 Marti Michell was chosen to be inducted into The Quilters Hall of Fame in 2020. Unfortunately, due to COVID-19, her induction has been postponed to 2021. That in no way dampens our enthusiasm in congratulating her and thanking her for her contributions to the world of quilting!
While reading letters recommending Marti Michell as a nominee, it became clear that her people skills have made her one of the most beloved members within the industry as well as with the quilting public. Without fanfare and celebrity, she has contributed generously to all aspects of the quilting world with her interests in service to the quilter and raising the standards of quilt making.
Marti began teaching in 1969 and has traveled throughout the world to teach. In 1972 she started her business Yours Truly. Through this company, Marti spread the love for quilt making to all corners of the country with patterns, books, and tools. Thousands of quilters began their quilting adventures by sewing early Marti Michell quilt kits. She risked publishing quilting books in the early 1980s when virtually no instructional books existed. Through this step, she enabled women to earn income through royalties by writing books on quilting.
She showed she has not only a clear understanding of the art of quilting but also the business end of quilting. She has planned and executed Quilt Market Schoolhouse for nearly 30 years. Schoolhouse is an eight hour information filled forum for manufacturers, publishers, and retailers to present new products, techniques and books to Quilt Market attendees. Marti also teaches quilt shop owners on topics such as inventory management, shop displays, block of the month and event planning.
Marti was one of the first fabric designers for the major fabric manufacturers to come from a quilt making background. She is the author of more than a dozen books of quilt making including a series of books to accompany the templates that are produced for accurate quilt making through her business, From Marti Michell.
Marti continues to be at the forefront of good product development, and she continues to be an innovator and mainstay in the quilting industry. Quilt making today owes much of it's impetus and enthusiasm to Marti's efforts.
See Marti at Celebration 2021:

Thursday, July 15, 1:30pm - 2:30pm Gallery Walk-thru in the Forrest Room, Marion Public Library (pre-registration not required)

Friday, July 16, 3:pm - 4:00pm Gallery Walk-thru in the Forrest Room, Marion Public Library (pre-registration not required)

Saturday, July 17, 10:30am - 11:30am Gallery Walk-thru in the  Forrest Room, Marion Public Library (pre-registration not required)

Saturday, July 17, 2:00pm - 3:30pm Induction Ceremony
Marti's Introduction to Perfect Patchwork Template Sets A and B