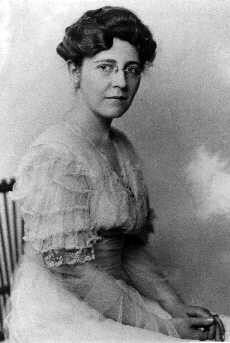 While doing some research today, I came across this story in Ruth Finley's book, Old Patchwork Quilts and the Women Who Made Them. While discussing antiques and their ability to defy age, wear, and tear, Ruth writes about her Aunt Thankful's sheets.
---
There is scattered among the members of my family a set of twenty-four sheets, discolored but unworn, spun and woven from flax grown in the Connecticut hills. The pair that belongs to me is marked No. 12. Under the numbers are embroidered a heart and the initials T. S. The whole marking is so delicate that it covers, in the upper right hand corner of each sheet, less than a square half-inch of space. It is executed in cross-stitch done in a woman's hair.
Thankful Smith was the twin sister of a greatly removed grandmother. The two girls each spun, wove and marked for their dower chests twelve pairs of linen sheets, while waiting for their lovers to come back from war. The betrothed of the twin who was my ancestress came home. She was married; and her children and her children's children wore out her dower sheets. But Thankful's lover never returned. Visiting among the family households as the patient drudge that was the role of the spinsters of her day, Thankful had no need for the domestic linen of a home. The dower sheets she had marked with bridal hearts in her own hair were never used. They are today as smooth and fine and strong as the day they left her loom.
Finley, Ruth E. Old Patchwork Quilts and the Women Who Made Them. Philadephia: J.B. Lippincott, 1929. Reprint 1970, pp 24.
If you would like to read more about Ruth Finley her biography is here: https://quiltershalloffame.net/ruth-finley/
---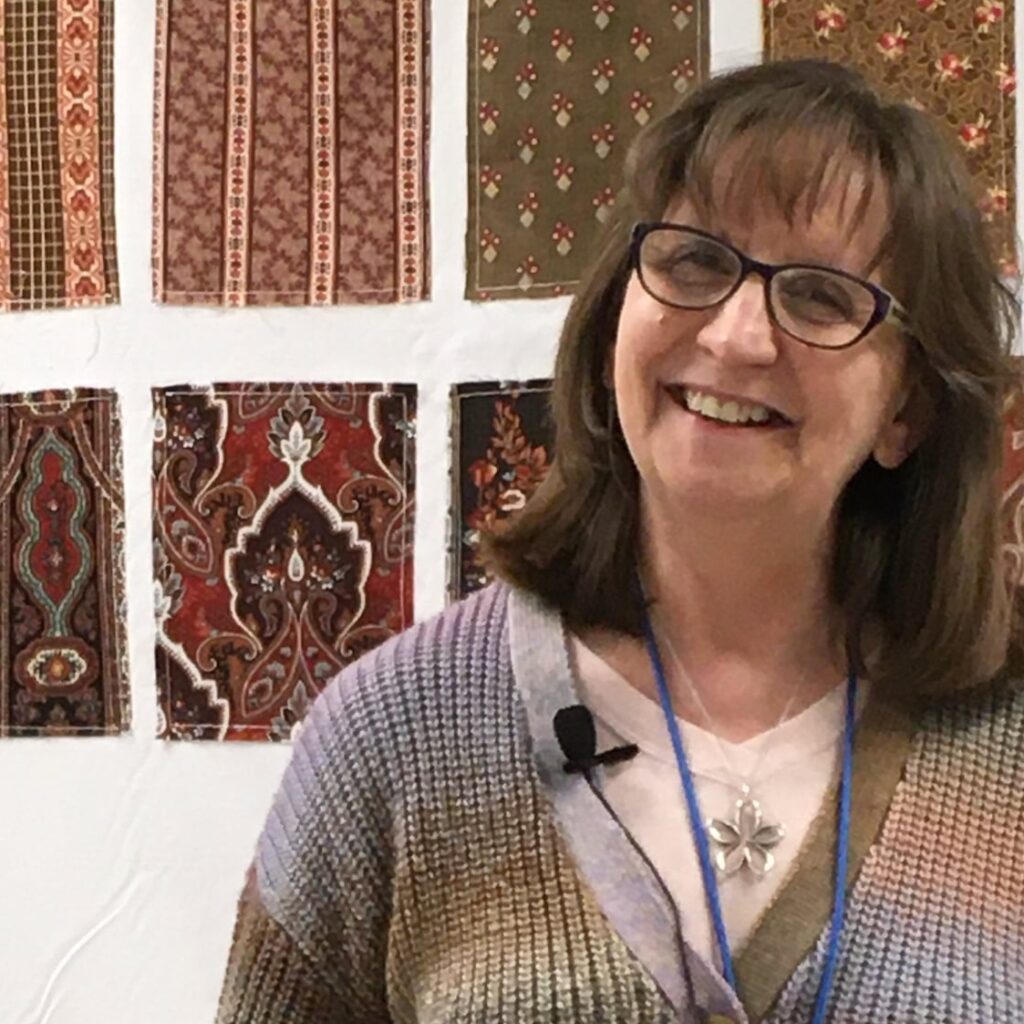 When I was in high school, while exploring Nashville, Indiana, I saw a quilt hanging in the rafters of one of the shops. I don't remember the details of that quilt, but I do remember it took my breath away. The art of quilting has held my interest since then. I love that my current job, as Executive Director at The Quilters Hall of Fame, gives me the opportunity to learn about those who have made outstanding contributions to the world of quilting and to share that information with others. The Quilters Hall of Fame is located at 926 South Washington Street, Marion, IN. Please stop in and see us sometime!
Tags:
Deb Geyer
,
The Quilters Hall of Fame