So many of us are staying home these days and using our quilting to keep the cabin fever at bay while we are in "voluntary exile for the good of the realm." Crafting and art-making as a mental health aid is not a new idea, and it was actively promoted by The Quilters Hall of Fame honoree William Rush Dunton Jr.
Dr. Dunton was a psychiatrist, not a quilter, so you might ask why he's an honoree. Well, he collected photographs of quilts, studied the Baltimore Album genre, mounted several quilt exhibitions, and self-published a quilt history book that garnered a net loss of $3,000 in 1946 dollars. (It's a collector's item now –quite rare and pricey.) There are two copies in the Hall of Fame library if you ever get to Marion. Here's the cover of one, and a quote from the introduction.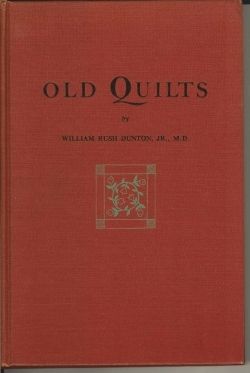 "In this book a number of quilts are pictured and described which possess interest from several standpoints. Some are remarkable for their intrinsic beauty, others for the history associated with them and still others because they seem to point to fashions or social customs of bygone days. It is hoped that there may be stimulated in the mind of the reader a greater respect for the needlework of the women who have passed on and also for their artistic ability which found expression with the needle and fabrics rather than with brush and paint or modeling tools and clay. It is hoped that the reader may be stimulated to pursue a similar hobby."
So, he's recognized as an early quilt historian and aficionado. But Dr. Dunton is most famous for his use of quilt therapy with the mental patients in his care at the Sheppard Asylum (later known as the Sheppard and Enoch Pratt hospital) and Harlem Lodge, a private sanitarium near Baltimore.
There he encouraged sewing groups as a way to divert the patient's thoughts along a productive and rewarding channel. That seems obvious now, but it was breakthrough in the early and mid- 1900's. Here's an excerpt from a letter in the collection of The Quilters Hall of Fame, written by his daughter, Helen Dunton Furst:
"My father's work with the mentally ill was his life's work and he felt that occupational therapy was a most important form of treatment. Group therapy was not well known then I believe and his idea of having a group of ladies working on one project suggested the idea of quilt making."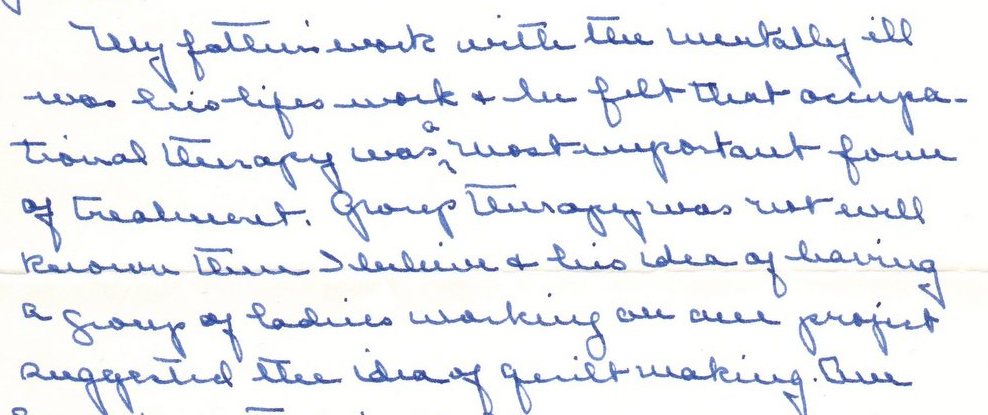 There's lots more information on Dr. Dunton at this link: https://quiltershalloffame.net/william-rush-dunton-jr/ . Or, if you're on the Hall of Fame website, click the three-line icon in the upper right, select "Honorees", then "Honoree List", and then click on Dunton in the second row. It makes good reading while you're stuck at home, and you'll be amazed to learn what a Renaissance man Dunton was! Please be amused at the quote about "a nervous lady;" like all of us, Dr. Dunton was a product of his times.
On the other hand, he was ahead of his time in suggesting that for good mental health, everyone should have an indoor as well as an outdoor hobby. I think we can all count quilting as our indoor hobby, but what do you do outdoors? I ride an old horse and garden until it gets too hot. Rarely do I combine "in and out", but here's the first flower quilt I made (all floral fabrics for the petals) and a detail of a more recent one made as a charity quilt.
Please comment on any projects you are using as therapy sessions. And remember to thank Dr. Dunton for promoting quilting as a way to get our minds off all that's happening.
Your quilting friend, Anna