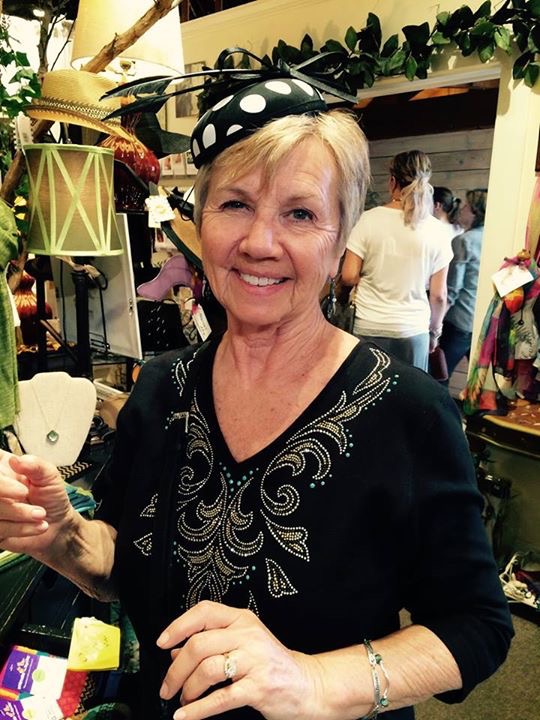 All of these quilts were made by Marie Webster Quilt Guild member Julie Spangler; a very colorful quilter!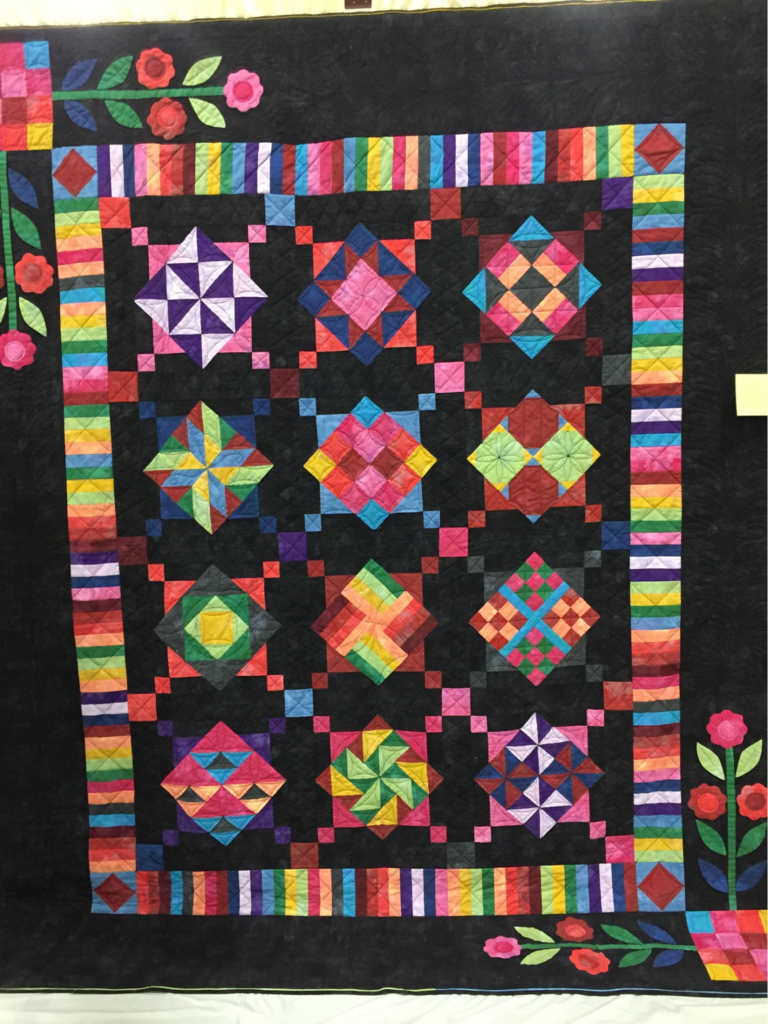 ---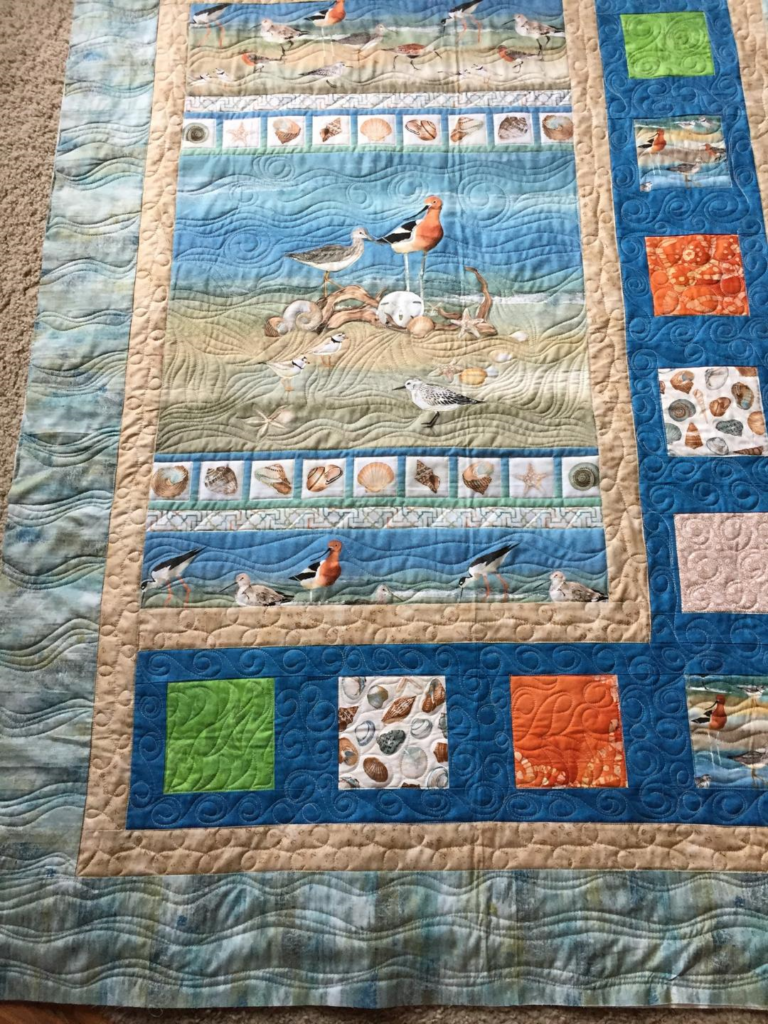 ---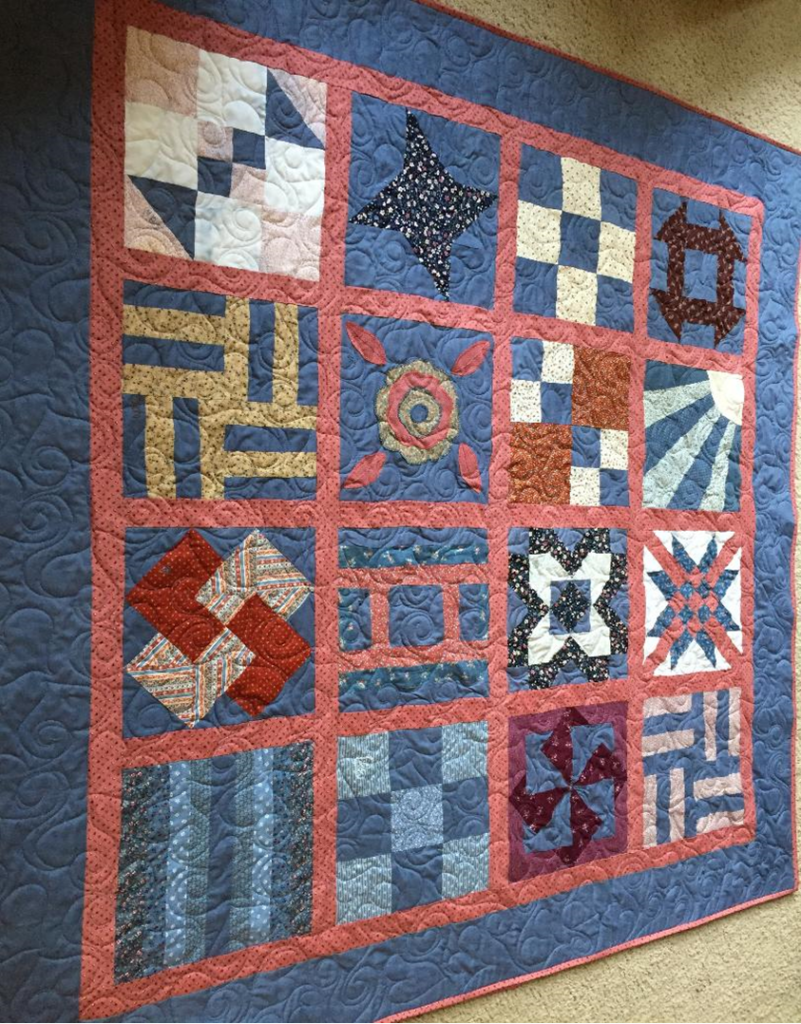 This sampler quilt was the result of a quilt challenge with a group from Sunnycrest United Methodist Church in the 70's. One of my sisters, Gloria Yoars and Marie Webster Quilt Guild member, Barb McClure, also participated in this challenge.
---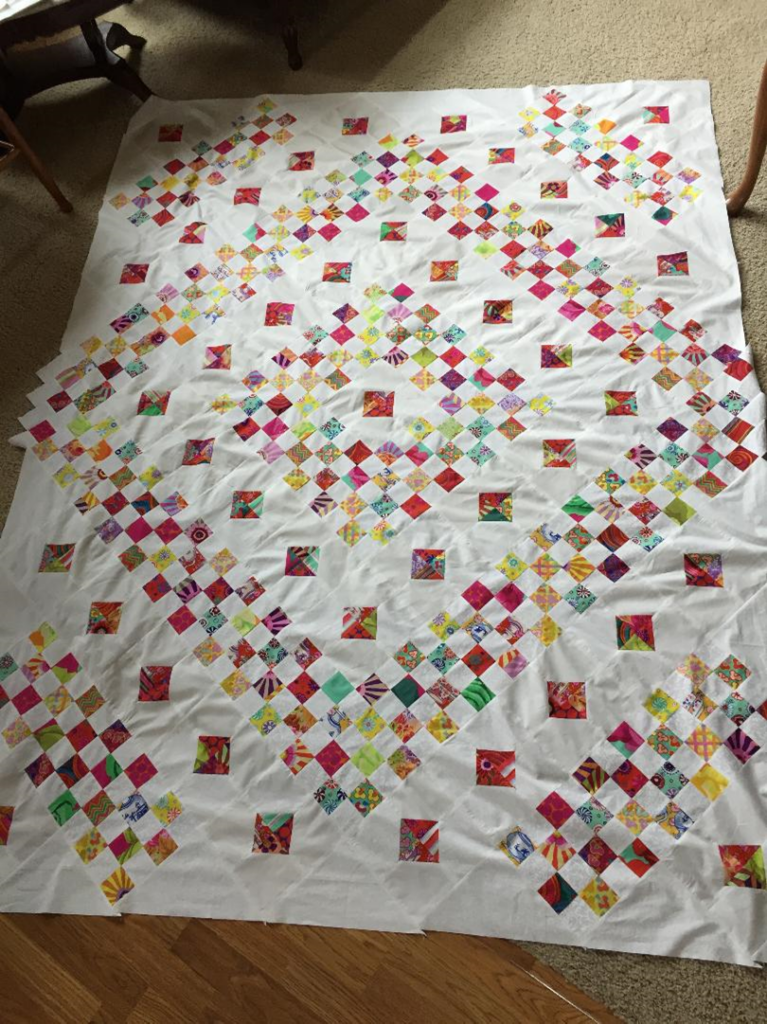 ---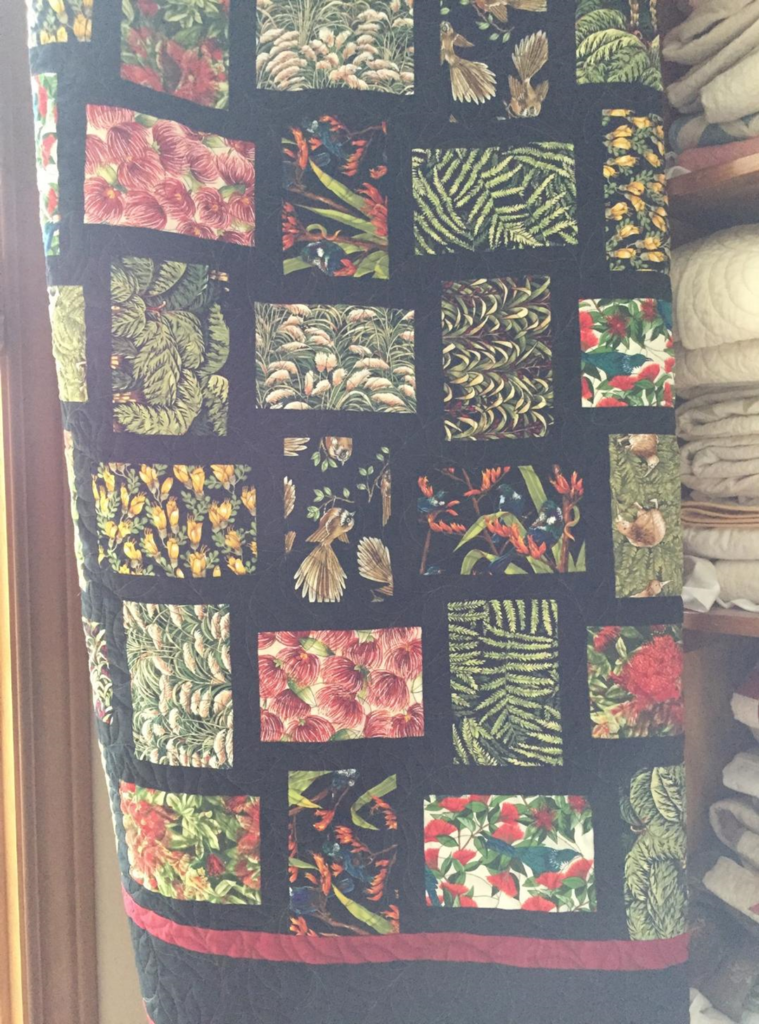 ---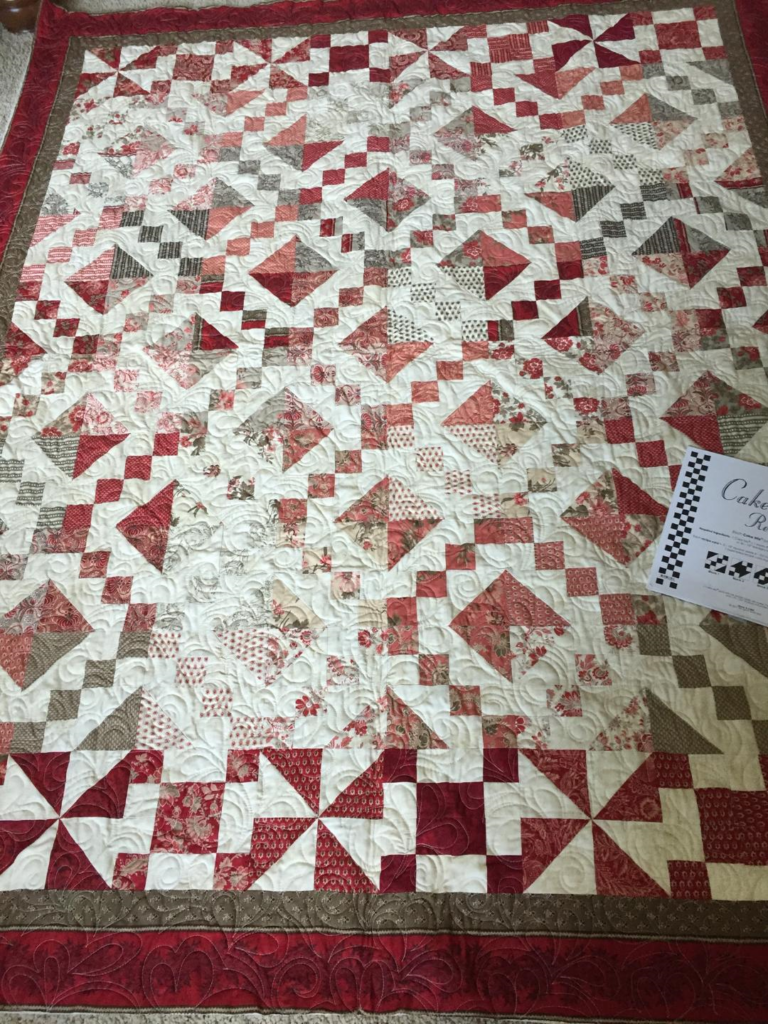 This quilt is the result of the 2020 Sisters' Challenge with the Hostetler Girls. We all used one Cake Mix pack and our own fabric choices.
---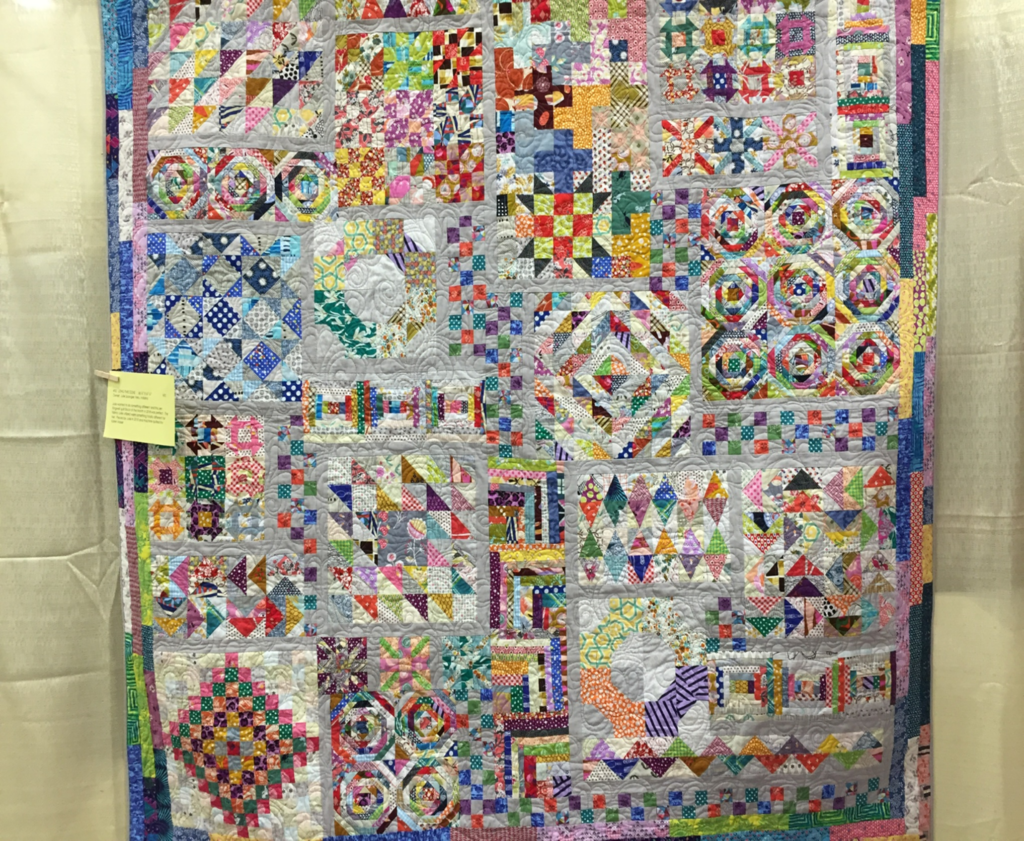 ---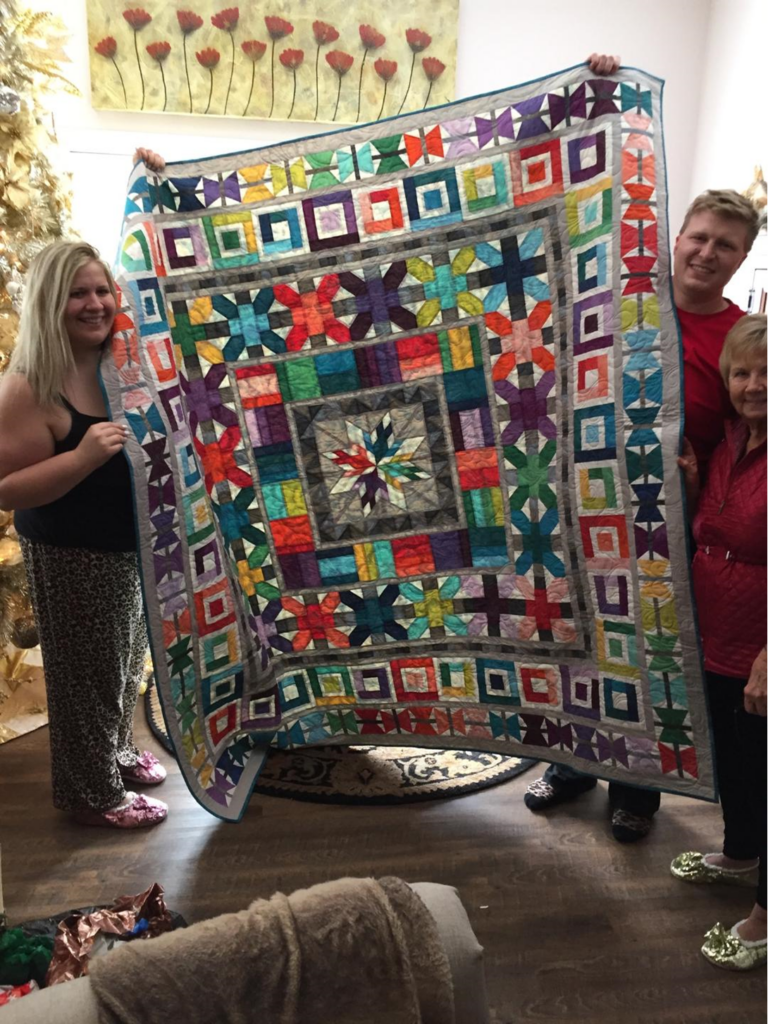 ---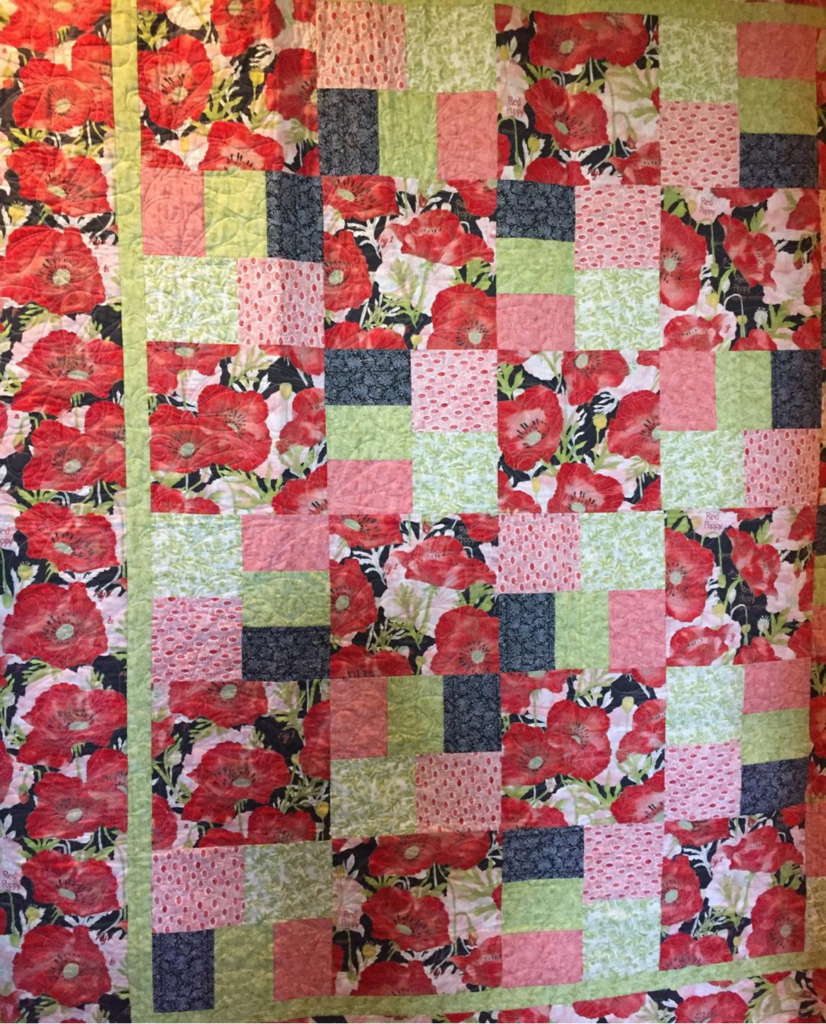 ---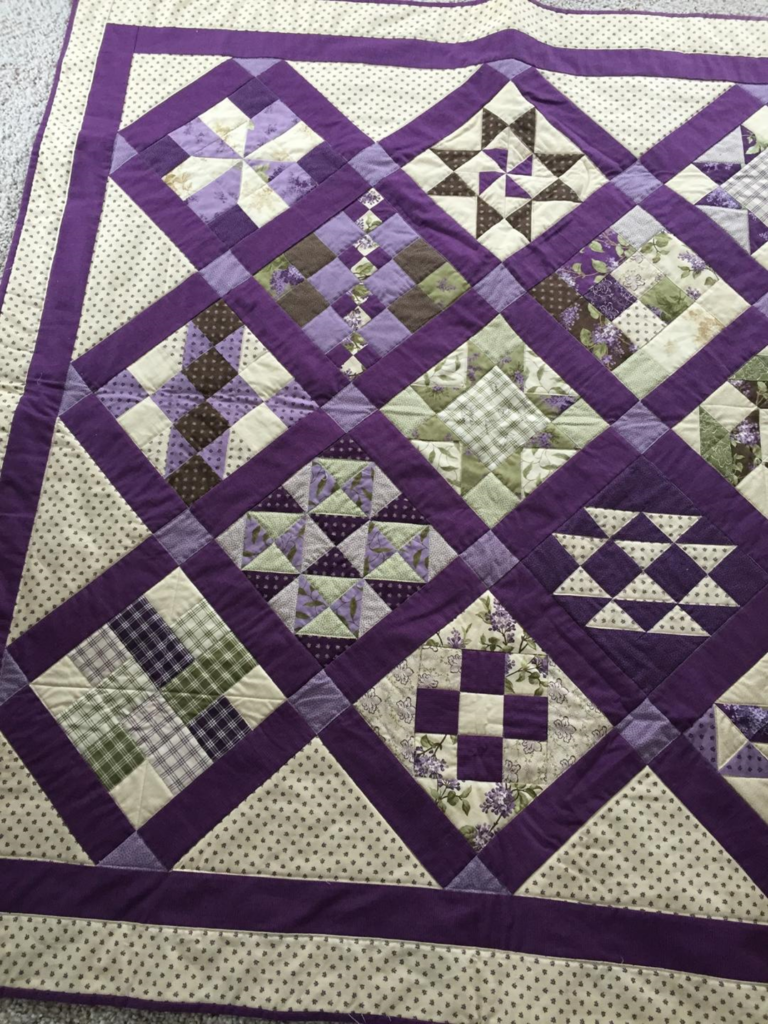 This quilt is the result of a Sisters' Challenger 2019, a yearly quilt challenge with my six sisters-in-law. My sister-in-law, Joyce Hostetler, wrote a Block-of-the-Month for all of us and we all had the same MODA layer cake with which to make our quilts. The quilts were all different, even though we all used the same pattern and layer cake.
---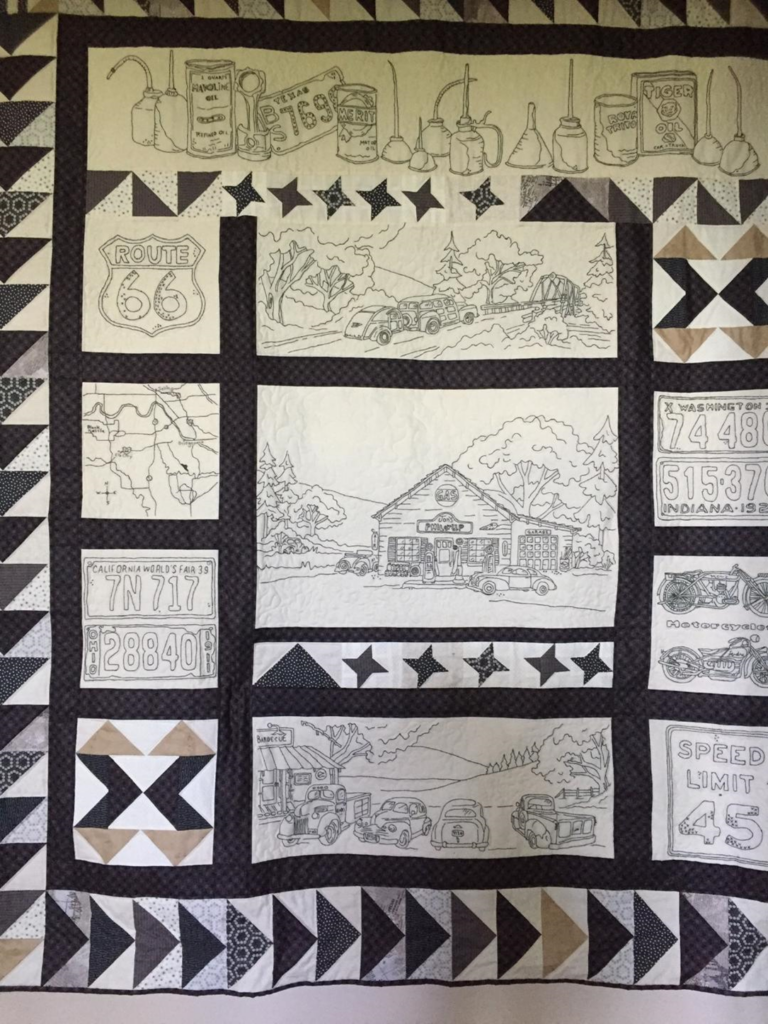 This pattern is called "Vintage Tin" and was hand embroidered and machine pieced by the owner.
---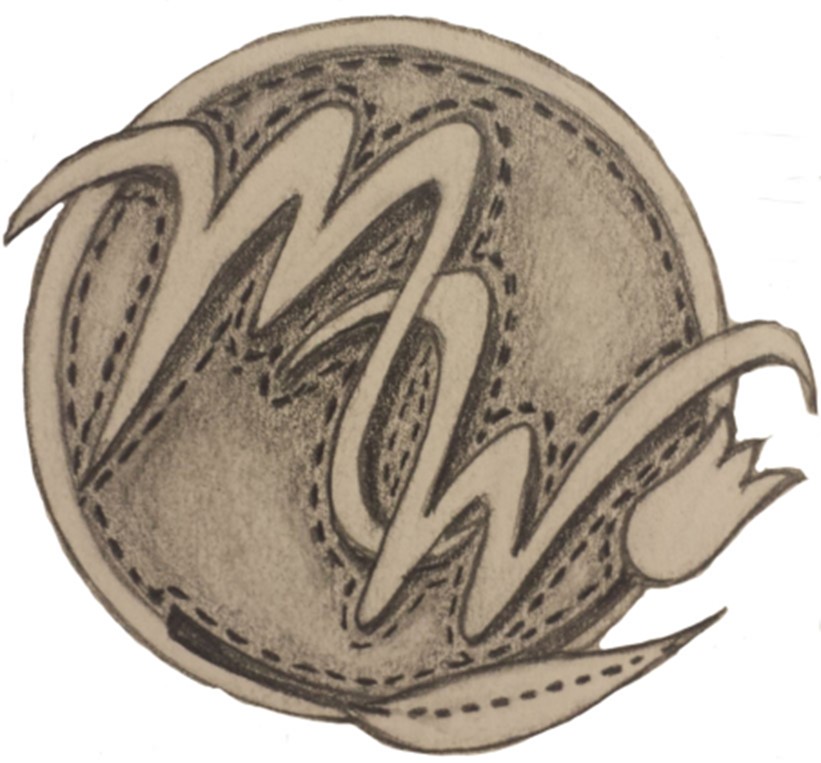 Marie Webster Quilt Guild
The mission of the Marie Webster Quilt Guild is to support the mission of The Quilters Hall of Fame through financial contributions and volunteer hours.
We meet on the second Tuesday of each month. For more information, email us at: [email protected]
---