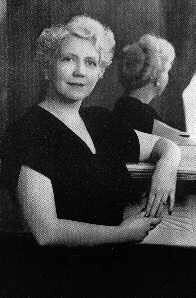 While nodding off after Thanksgiving dinner, it came to me that there have been several times when I wrote, "I'll tell you about that later" or "That's a whole other discussion". Well, this seems like as good a time as any to catch up on loose ends.
When I was writing about Honoree Carrie Hall and her couture business, I promised to flesh out my idea of a connection between quilts and fashion. We know that quilts often follow home decorating trends (crazy quilts in the heyday of Victorian "more is more" style; Thimbleberries when country décor was popular), but I have wondered if there is also a parallel with fashion. I've found a couple of interesting pairings so far; you might call them "spurious relationships", but, hey, it's a start.
Fringe was big in the 2010s and that's when I made one of those wrong-sides-together quilts with the ragged seams.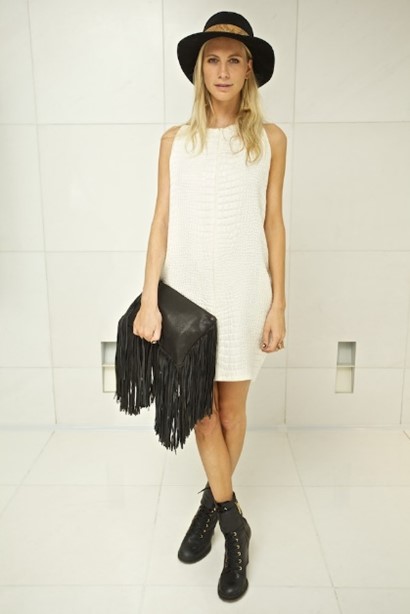 In the 2000s, you could get rhinestones on the pockets of your jeans or on a tee shirt, and you could put rhinestones and other embellishments on your quilt.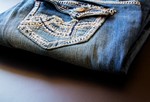 In June, 2016 there was an article about a comeback of the 90s bandana trend, and that same year Quilting Digest had "9 Easy Bandana Quilts to Inspire You."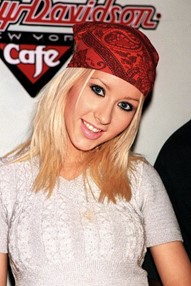 So, do you think I'm on to something here? In my spare time I'd like to go back through the decades and see if I can find other connections. I really do have lots of time these days, and I beat myself up for not being more productive. Maybe this will get me going, but that's unlikely to happen until after the holidays. Stay tuned. Or, better yet, help me out by finding a fashion trend in any decade and then seeing if you can find a quilt style to match. Send me your info in the reply section.
I also want to tie up the loose end about why I sign off with "Your quilting friend". Some of you are my in person friends, and all of you share a common interest in quilts which could make us friends when we meet. But this all started when Honoree Xenia Cord gave a lecture on women who sold quilt patterns from their kitchen tables in the 1950s, and the Round Robin letters of the 1960s. She read us some of the correspondence, and I was overcome with nostalgia for a time I never experienced. Well, almost never. I was too young to really correspond with others during that time, but I do remember that my mother got a weekly letter—airmail with a six cent stamp—from my grandmother. So, I guess this is my way to recognize a time when life wasn't so complicated, so rushed and slap-dash. It's my nod to all the great quilting correspondents. And there were quite a few. We've talked about Honorees Bertha Stenge and Florence Peto being pen pals (that sounds less stuffy than "correspondents"), but Peto also exchanged letters with another famous quilter, Emma Andres. In 1939 Emma read an announcement in McCall's Needlecraft about Peto, and wrote to her in care of the magazine. Peto and Andres only met once, but their friendship in writing continued until Peto's death. And both Peto and Andres were in written contact with a prominent male quilter, Charles Pratt; Andres used Pratt's techniques to create her masterpiece, "Ninety and Nine".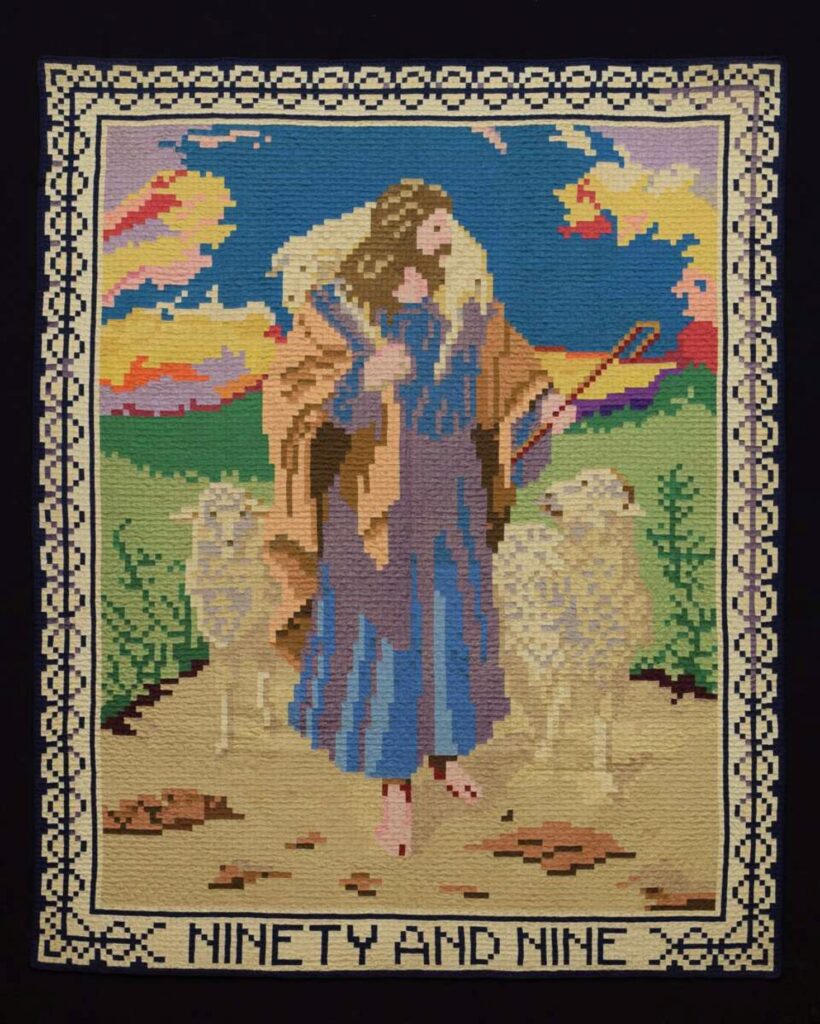 You can see more Andres quilts at the link below, and you'll also learn that Emma had a connection with another Hall of Fame Honoree, Carrie Hall. I feel like we're peeling an onion with all of these interlocking stories. But that's what I think was so great about the letter-writing time of the 40s and 50s.
Another corresponding pair was Florence Peto and Honoree Lenice Bacon. Do you know the story of what happened when they met? Bacon visited Peto's house and at first she thought Florence was the maid. No one ever tells why the mistake was made, but I imagine it was that Bacon came from a fairly well-to-do family (she was a descendant of the Virginia Randolphs, lived at a place called "Cedar Dells" and also had a summer home) so she probably wasn't used to someone answering her own door. After the initial faux pas, the meeting went well; Peto had a copy of Bacon's book, "American Patchwork Quilts", and (according to Bacon's report of the visit) praised it profusely.
As much as I enjoy Facebook, especially now when our live visits and events are curtailed, I can't help but feel that we've lost something that the letter writers had. Sure, we have instant access, but they had the pleasure of anticipation
Well, that loose end is a sigh for softer times, and also a segue into this week's Hall of Fame Honoree, Lenice Bacon.
You can read more about Bacon at the bio link below. She's known for her lectures on quilt lore and for her book, American Patchwork Quilts. The book is comprehensive, plus she gets credit for naming the Darting Minnows block which appears in Hall of Fame Honoree Barbara Brackman's Encyclopedia of Pieced Quilt Patterns. And she gets credit from quilt scholar Teri Klassen for being one of the only early quilt history authors to recognize, albeit in a limited and perhaps skewed way, the contribution of African-American quilters.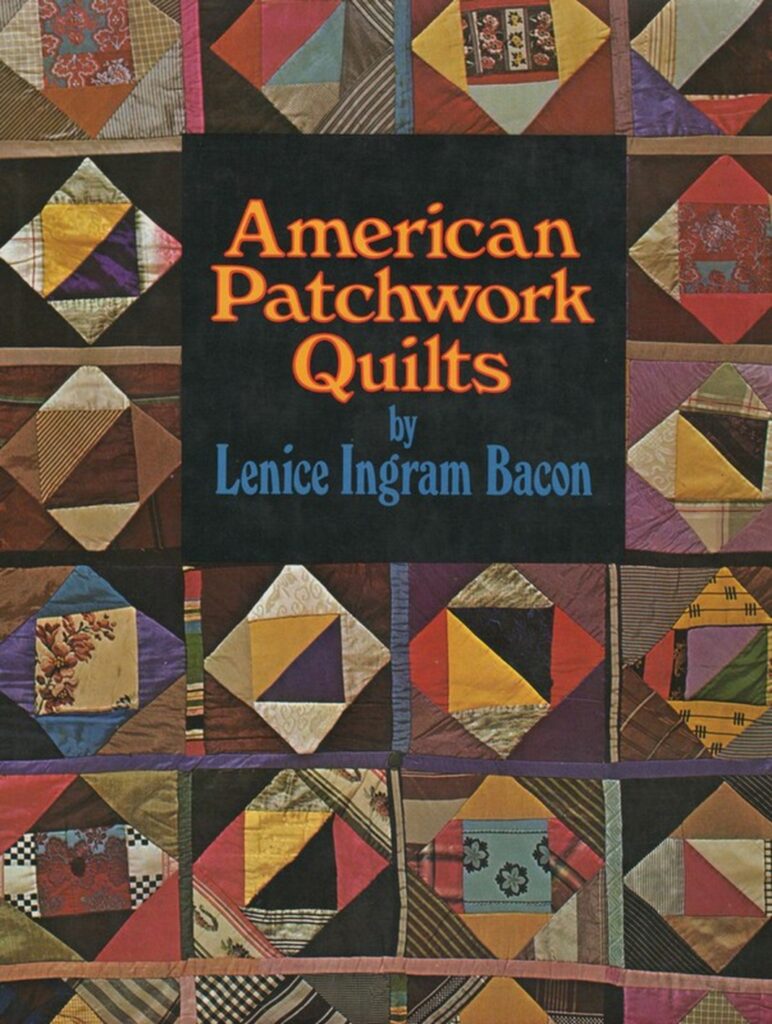 Here's Lenice giving her "Quilts and Quilt Lore" lecture to the Boston Women's City Club in 1950. She's showing one of her favorite quilts, Friendship Quilt, made of pink and white appliqued prints. Notice the time-inappropriate "Colonial" costume.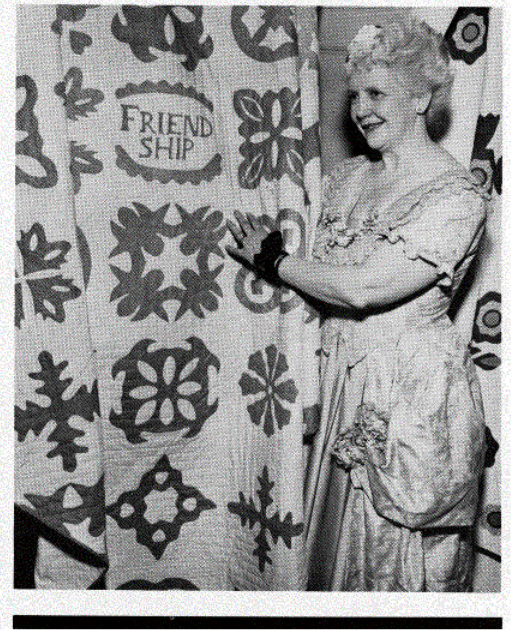 There's not much more to tell, but I did find a few fun snippets. First, unless there was another nationally-published Lenice Bacon in her day, our gal went in for doggerel. It's hard to picture a proper Southern lady who became a Boston society lady writing at this level, but here are some examples:
Another factoid about Bacon is that she lectured on topics other than quilts. Her programs included talks on Alexander Graham Bell, Greek poetry, "Negro" folk music, Browning (Elizabeth Barrett or Robert? Or both?) and the Currys of Boston.
Okay, Curry isn't as well-known a Boston name as Cabot or Lodge, so I had to look into that too. Samuel Silas Curry and Anna Baright Curry were the founders of what became Curry College; it was the School of Expression in 1915 when Bacon matriculated. That struck me as an odd name, but I learned that there was a pedagogical movement known as expressionism, and its proponents were expressionists. In modern educational terms, we might say their focus was critical thinking, reflection, "deep reading" as opposed to rote learning. They championed elocution, public performance and vocal self-confidence. No wonder audiences were universally delighted to hear Lenice Bacon. She expressed herself as she had been taught, and the result was always reported to have been charming.
That's it for this week. I've got to get to work on my Christmas decorations.
Your quilting friend,
Anna
Bandana fashions. https://www.refinery29.com/en-us/90s-trend-bandana-headband#slide-1
Bandana quilts. http://quiltingdigest.com/9-easy-bandana-quilts-to-inspire-you/
Andres collection. https://quiltindex.org/view/?type=specialcolls&kid=38-94-6
Bio information. https://quiltershalloffame.net/lenice-bacon/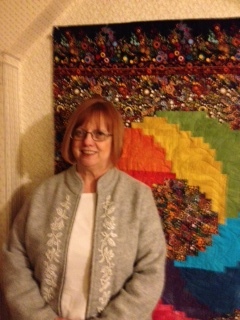 I'm Anna Harkins, and I volunteer on the Collections Committee at The Quilters Hall of Fame. What else would you like to know about me? Married, no kids; one old horse, retired, and live in a western suburb of Chicago. I've been quilting for about 20 years (I wish I could say I learned from my grandmother, but some of us come to this later than others), and I'm a quilt history dilettante, "a person who cultivates an area of interest, such as the arts, without real commitment or knowledge." There are real scholars among you, and I have no pretensions to that level—hats off to you! But I am interested, especially in the people who have made up the quilt world here in the US, which is why I've agreed to blog for The Quilters Hall of Fame. I plan to write every week, and I hope you'll join the discussions.
Tags:
Anna Harkins
,
Lenice Bacon